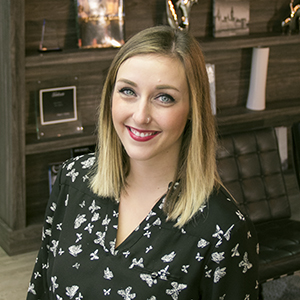 JAZMYN STRYDOM
Jazmyn brings a detailed and functional approach to all her kitchen designs. Her customers praise on her approachable professional style throughout the process of making their dream kitchen a reality. Jazmyn grew up in small town, Plum Coulee and has a background in Business Administration. In 2009 she made the move to Morden to start family life with her husband. Mom life has her busy with two children and two fur babies, she enjoys entertaining guests and a good book when time allows.
What's one of the challenges that you enjoy about your job?
There is no "how-to" manual to go along with my job.  It's all about going with the flow and continuous learning.