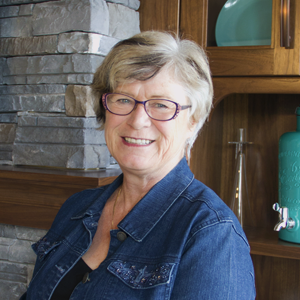 LINDA McNEILL
With a varied work history in a number of fields and a personal interest in art, colour, and home décor – when Linda retired two years ago from accounting, she looked for a college course that would assist her in taping into my creative spirit. This turned out to be Residential Decorating at Red River College in Winnipeg. Upon graduation, Linda began to work as a Design Consultant in Winnipeg and Kenora.
Friendly, helpful customer service is a strong characteristic of her work ethic. She enjoys making a space function more efficiently while reflecting the taste of the client.
When Linda is not working, she loves to spend time with her 7 beautiful granddaughters sharing meals and laughter. Her current volunteer activities have been at the Winnipeg Folk Fest, The Grey Cup and now the Summer Games.