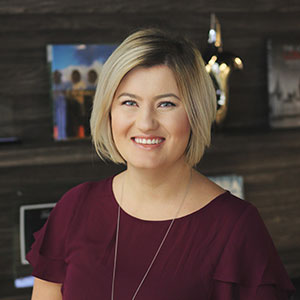 Megan Hildebrand
After 12 years as a floral designer, Megan needed a change and challenge that could use her design experience in a new way. Growing up in Morden, she knew the exceptional reputation of Decor and wanted to be part of a team where she could grow professionally. Megan has worked with clients from Provincial Government, National news companies, corporate clients and Canadian and International publications in her field. She's often heard that she was chosen for her ability to see "the vision" for her clients, and for being able to follow through seamlessly.
Megan loves to help people mix styles to find what they really like. She takes pride in finishing the job well, paying attention to the details, and being "one step ahead".
What do you really enjoy? What can't you stop talking about?
My crazy, adorable children! I love spending time with my family and friends. I am beyond blessed with a small army of close people in my life and I feel so lucky.