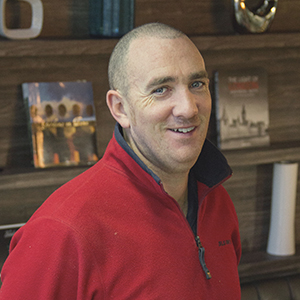 MICK PAYNE
Like a masterpiece painting getting its final brush strokes, Mick is passionate about detail and making the final installation flawless.  With over 20 years in carpentry experience and working at one of the largest kitchen companies in Ireland, Mick is a well rounded asset to our Two30Nine team.  With a friendly, respectful nature, Mick is a pleasure to be around and will certainly be when working in your home.
Any volunteer activities you're crazy about?
Yes! I help coach the Morden soccer team, which Decor has been very helpful with sponsoring our equipment. I'm very passionate about this - as I feel soccer in the area needs a lot of help!