WE BELIEVE YOUR HOME SHOULD BE A REFLECTION OF WHO YOU ARE AND AS COMFORTABLE AS YOUR FAVORITE PAIR OF JEANS!
+ Consultation
+ Reno/Remodeling
+ Custom Cabinet Manufacturing
+ Appliance Expertise
As large or small as your project may be, we are happy to help you bring your ideas to life. We offer consultation services on an hourly basis or after discussing and analyzing your ideas, goals and potential or current issues we explore those ideas further and offer you a range of design solutions. Select from our Decor manufactured line of custom cabinetry, while we advise you on appliances, surface materials, fixtures and cabinetry hardware from our showroom's extensive selection.
PROCESS

We'd love to offer you a cup of coffee, sit down and listen to your story. Tell us about your project – what the space will be used for, what you envision for details, what neat little features you have on your wish list.
After listening to your vision we then want to throw in some of our design expertise. Offer advice on what materials may work, what sort of costs they entail, what appliances would suit your space and your needs best. We want to provide you with a solution to your vision by making it a reality.
This is where our experience and expertise thrive. We've heard your needs, your project dreams, your wish list, discussed materials and now we get down to creating them on paper.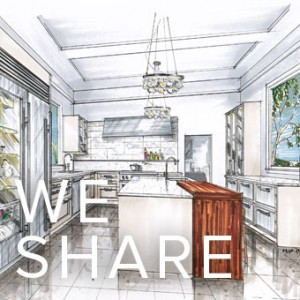 One of our favorite parts, presenting you with a plan that you envisioned and we guided. We go over the plans, revise and tailor till perfection and provide you with a final cost on your investment.
WHAT CAN I EXPECT?
Initial Consultation

Meet with a Two30Nine Designer in our showroom and/or in your home to discuss the scope of your project – everything from your budget and timeline to your style and storage desires.

Planning + design

Your designer will take your vision from idea to design concept, usually within 2 weeks – creating a plan for making your dream space a reality.

Follow up meeting

Your designer presents a color rendering, drawings and a preliminary quote for your space. Together, you discuss any necessary revisions, as well as finalize materials, hardware and finishes. When you are completely comfortable with the layout, selections and quote, we will get your approval to move forward with the project.
**If you require a copy of the floor plan and/or elevation drawings prior to signing the contract agreement, a retainer fee will be required.

Final measurement

a. Remodel – the designer will meet you at your location to collect detailed measurements of the space.
b. New construction – once framing is in place, the job site will be measured and plans revised to the actual field dimensions.

Project agreement

Upon completion of design and measurement, the contract is signed and the order is placed. A 50% deposit is required at this time. You will also receive a full copy of the layout drawings and specifications.
**Payment is accepted by either cheque or electronic bank transfer.

Completing the project

Your designer will contact you within a couple of weeks with information regarding delivery and install timeframes for your project. A payment of 40% of the project price is due upon delivery of your product and the final 10% upon completion.