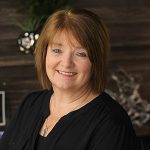 Annie Bergen
Manager
With over 20 years in the Human Resources field prior to starting at Decor, Annie wanted a change. Born and raised in Morden, she had always heard good things about Decor and knew, being a faith-based company that their values lined up with hers, which was very important to her. She started at Decor in the Marketing department and stayed there for almost 9 years. It was a good challenge, but when the Showroom Manager opportunity came up, she felt it would be a good fit since she had always liked design and interior decorating. The thought of being surrounded by it every day got her excited!
What are you passionate about personally? What do you really enjoy? What can't you stop talking about?
First of all, I love Morden and being part of this community! In the winter, I love to hang out with friends, watch sports (I can watch Roger Federer play tennis ALL day, the Winnipeg Jets or curling) all while puzzling. I must say I'm a bit addicted to puzzling as it's also a great way to spend time with friends. In the summer, I love to hang out in my backyard, be it lying in my hammock, my sunroom or swimming and hosting family and friends for pool parties.
Are there any nonprofits you support?
I support many great organizations but I love Mully Children's Family because they reach out to less fortunate and vulnerable children and youth. I was given the privilege of meeting the founder of the organization and a group of kids from there during their visit to Decor and just loved their mission and their work. We are so blessed here that sometimes we forget what it is like to have nothing.
---
Winnipeg Staff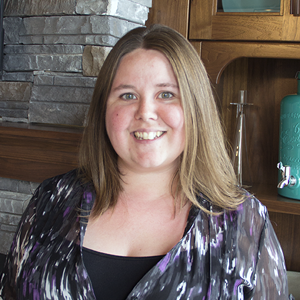 Candace Rudd, AKBD
Design Consultant
crudd@two30nine.com
Candace comes to Two30Nine with many years of experience helping her clients achieve the project of their dreams. She started designing kitchens and bathrooms in 2005, and in that time has worked on projects of all sizes in both Manitoba and Ontario. Candace enjoys the creativity and unique set of challenges that each project entails. Creating the right space for each client is the goal, and Candace values a collaborative approach when producing designs with her clients to understand what is truly important to each of them and to then bring that vision to life for them to enjoy for years to come.
When not at the office, Candace enjoys travelling, photography and taking on renovation projects of her own.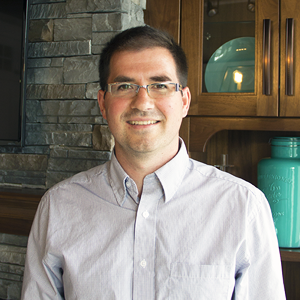 ROB TURICK
Design Consultant
rturick@two30nine.com
When meeting Rob for the first time you'll more than likely be greeted with a friendly smile and warm hello. Rob has been in sales since 2004 with several years focused on the construction and building industry. He enjoys new challenges and helping people, perfect in the kitchen industry providing clients with functional and stylish solutions within their space.
Besides design, what are some of your favorite things?
I enjoy running and staying active – usually with my 3 kids. Being outside either in my yard or out exploring nature is what I like to do most in my free time.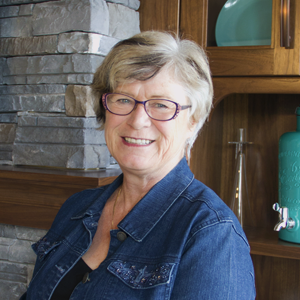 LINDA McNEILL
Design Consultant
lmcneill@two30nine.com
With a varied work history in a number of fields and a personal interest in art, colour, and home décor – when Linda retired two years ago from accounting, she looked for a college course that would assist her in taping into my creative spirit. This turned out to be Residential Decorating at Red River College in Winnipeg. Upon graduation, Linda began to work as a Design Consultant in Winnipeg and Kenora.
Friendly, helpful customer service is a strong characteristic of her work ethic. She enjoys making a space function more efficiently while reflecting the taste of the client.
When Linda is not working, she loves to spend time with her 7 beautiful granddaughters sharing meals and laughter. Her current volunteer activities have been at the Winnipeg Folk Fest, The Grey Cup and now the Summer Games.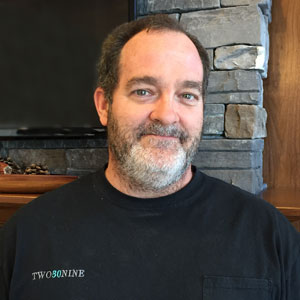 Dan Stamler
Installer