DON FRIESEN
Manager
After spending nearly three decades owning his own realty company, Don embraced new opportunities knocking on his door and joined the Two30Nine team as showroom manager. Don has a heart for people and a mind for business; he enjoys finding efficiencies in the workplace and surpassing the client's expectations. A member of the Winkler city council, Don is an advocate for community improvement and giving to those in need. In his spare time, Don has a passion for the outdoors and for the children at Pan de Vida, an orphanage in Queretaro, Mexico.
Tell us a bit about Pan de Vida?
For the past 16 years, we travel to Pan de Vida an orphanage in Queretaro, Mexico through an organization called Children of Hope. We organize groups of 15 – 20 people each year, mostly from the area and bring them down there for 2 weeks. All the children at Pan de Vida have either been abandoned or abused, so our number one goal is shower them with love. We also do some work projects from general maintenance up to fairly large building projects and everything in between. The whole experience has been a life changer for me.
---
Morden Staff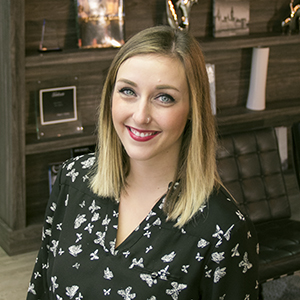 JAZMYN STRYDOM
Design Consultant
Jazmyn brings a detailed and functional approach to all her kitchen designs. Her customers praise on her approachable professional style throughout the process of making their dream kitchen a reality. Jazmyn grew up in small town, Plum Coulee and has a background in Business Administration. In 2009 she made the move to Morden to start family life with her husband. Mom life has her busy with two children and two fur babies, she enjoys entertaining guests and a good book when time allows.
What's one of the challenges that you enjoy about your job?
There is no "how-to" manual to go along with my job.  It's all about going with the flow and continuous learning.
Leigh Penner
Design Consultant
After many years substitute teaching, Leigh decided she was ready for a change and a new challenge.  Taking on her new designer role with enthusiasm, Leigh is eager to leave her mark in the design world.  Inspired by her surroundings and her clients, Leigh's approach is in the details – aspiring to make each space beautiful, functional and a place that the client falls in love with each time they enter the room.
In her spare time, Leigh spends her time with her husband and three children, works on maintaining a healthy mind and body at Taekwondo and creates greeting cards which have been featured in various papercrafting magazines, books and online.
What would be impossible for you to give up?
Creating.  My mind is always moving with ideas; I can't go too long without making, designing or creating something.  When I finally sit down to create, I feel myself relax.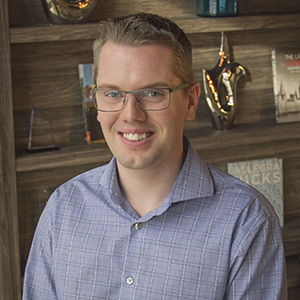 Luke Brodland
Design Consultant
With a background in construction, customer service, custom drafting and design, Luke's mild-mannered personality puts his clients at ease as they discuss and dream for their space. Priding himself on details, Luke thrives on truly listening to his clients to provide them with the right solution for their needs.
Like most designers, Luke's love for design, art and architecture carries into his personal life which he shares with his wife and energetic 2 year old daughter. Luke spends his down time with his family, living life with purpose and enjoying what life has to offer in the great outdoors including hiking, swimming, biking and traveling.
Any stand out jobs for you?
I did some work for a very kind 89 year old. By taking the time to listen, I was able to size, order, and place pull outs that made her cabinets far more functional for her. I even measured all of her small kitchen appliances and cracker boxes and did CAD drawings to make sure everything would fit as ergonomically and functionally as possible. She absolutely loved the finished product and said "I wish I had known you years ago so I could have got this done sooner."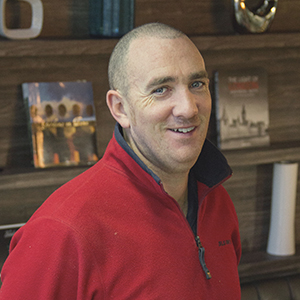 MICK PAYNE
Project Coordinator
Like a masterpiece painting getting its final brush strokes, Mick is passionate about detail and making the final installation flawless.  With over 20 years in carpentry experience and working at one of the largest kitchen companies in Ireland, Mick is a well rounded asset to our Two30Nine team.  With a friendly, respectful nature, Mick is a pleasure to be around and will certainly be when working in your home.
Any volunteer activities you're crazy about?
Yes! I help coach the Morden soccer team, which Decor has been very helpful with sponsoring our equipment. I'm very passionate about this - as I feel soccer in the area needs a lot of help!
Francis Campbell
Delivery and Install Support
Francis joins Two30Nine with over 5 years of experience in the cabinet industry. Growing up in Belfast, Ireland and previously working for a small cabinet company; Francis attended a job fair in Dublin where he came across Decor Cabinets. He took a leap of faith and headed to Canada to work at Decor where he spent 2 years in the spray booth before joining the team at Two30Nine. Francis enjoys the challenges of each job and attributes his great work environment to the people he works with!
Outside of delivering and installing cabinets, Francis spends time working on his own projects, socializing with friends and is an active member of the Morden Fire department.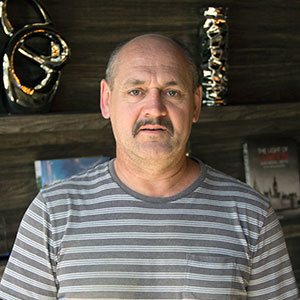 Jake Wall
Install Support
Winnipeg Staff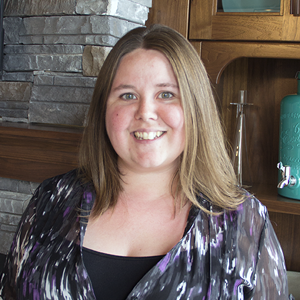 CANDACE RUDD
Design Consultant
Candace comes to Two30Nine with many years of experience helping her clients achieve the project of their dreams. She started designing kitchens and bathrooms in 2005, and in that time has worked on projects of all sizes in both Manitoba and Ontario. Candace enjoys the creativity and unique set of challenges that each project entails. Creating the right space for each client is the goal, and Candace values a collaborative approach when producing designs with her clients to understand what is truly important to each of them and to then bring that vision to life for them to enjoy for years to come.
When not at the office, Candace enjoys travelling, photography and taking on renovation projects of her own.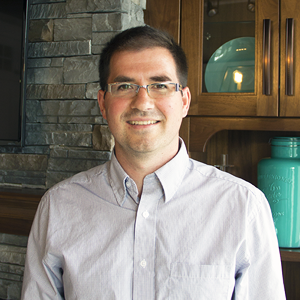 ROB TURICK
Design Consultant
When meeting Rob for the first time you'll more than likely be greeted with a friendly smile and warm hello. Rob has been in sales since 2004 with several years focused on the construction and building industry. He enjoys new challenges and helping people, perfect in the kitchen industry providing clients with functional and stylish solutions within their space.
Besides design, what are some of your favorite things?
I enjoy running and staying active – usually with my 3 kids. Being outside either in my yard or out exploring nature is what I like to do most in my free time.
Follow Rob on Houzz: http://www.houzz.com/pro/rob239/rob-turick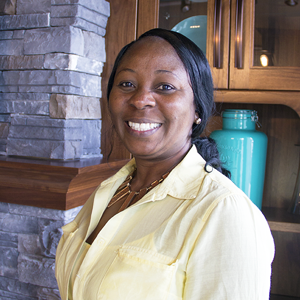 JOSEPHINE LYNCH
Design Consultant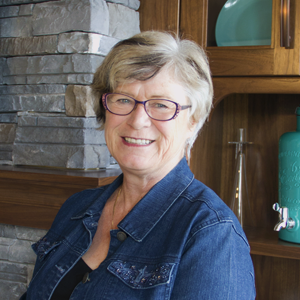 LINDA McNEILL
Design Consultant
With a varied work history in a number of fields and a personal interest in art, colour, and home décor – when Linda retired two years ago from accounting, she looked for a college course that would assist her in taping into my creative spirit. This turned out to be Residential Decorating at Red River College in Winnipeg. Upon graduation, Linda began to work as a Design Consultant in Winnipeg and Kenora.
Friendly, helpful customer service is a strong characteristic of her work ethic. She enjoys making a space function more efficiently while reflecting the taste of the client.
When Linda is not working, she loves to spend time with her 7 beautiful granddaughters sharing meals and laughter. Her current volunteer activities have been at the Winnipeg Folk Fest, The Grey Cup and now the Summer Games.