Materials
Maple
Maple is a light beige coloured wood that can be painted or stained. It is Decor's most used species of wood. Maple is characterized by its smooth, fine grain pattern. Common characteristics in maple are dark mineral streaks (ranging from black to greenish brown), pin knots, burls, and the occasional cross bars or bird's eye pattern. Due to their patterns, some of these characteristics will reflect light differently and be more visible when finished. Some stain colours will highlight the variations while others will blend them. Typically, a lighter stain colour will show more variation where a darker stain colour will blend them closer together. Although maple can be painted, it is not recommended.  Painted joints on maple will show gap over time.  Decor prefers and encourages all painted doors to be HDF.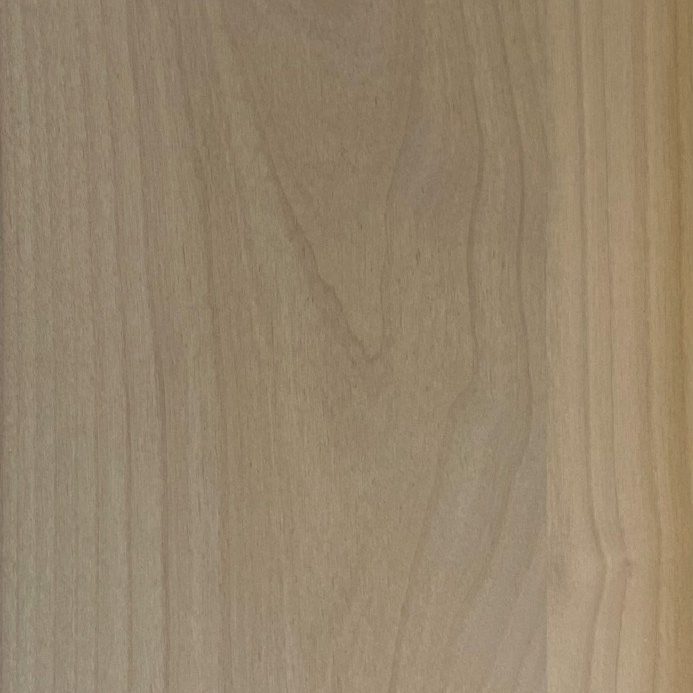 Clear Alder
Alder is a reddish-brown coloured wood. Although it is classified as a hardwood, it is moderately light-weight and considerably softer than other species. Care must be taken as it will dent more easily but is still considered durable and a good choice for cabinetry. Clear Alder will have minimal pin knots and burls and has and evenly textured grain patterns like cherry. It has a uniform small pore structure and a consistency in colour. Clear alder colour is light yellowish brown and reddish undertones. Both clear and knotty alder are a great species for various distressing techniques to provide a rustic or antique look.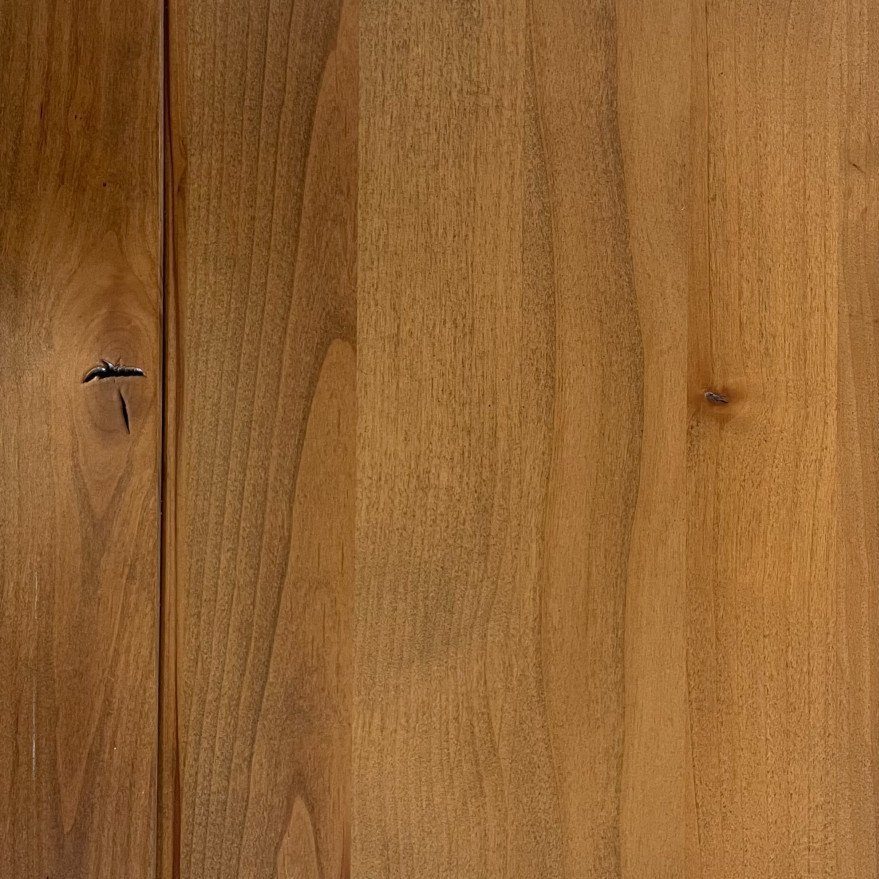 Knotty Alder
Knotty alder is a type of alder which includes natural defects such as visible knots. Knotty alder will have both sound and unsound knots, pin knots, burls as well as some cracked and partially open knots. Knots distract you from the rest of the material making it possibly appear different in color. Knotty alder is ideal for stain to provide a great rustic look. Care must be taken as it will dent more easily but is still considered durable and a good choice for cabinetry. Knotty alder has a uniform honey colour and takes most finish colours well without becoming mottled in appearance.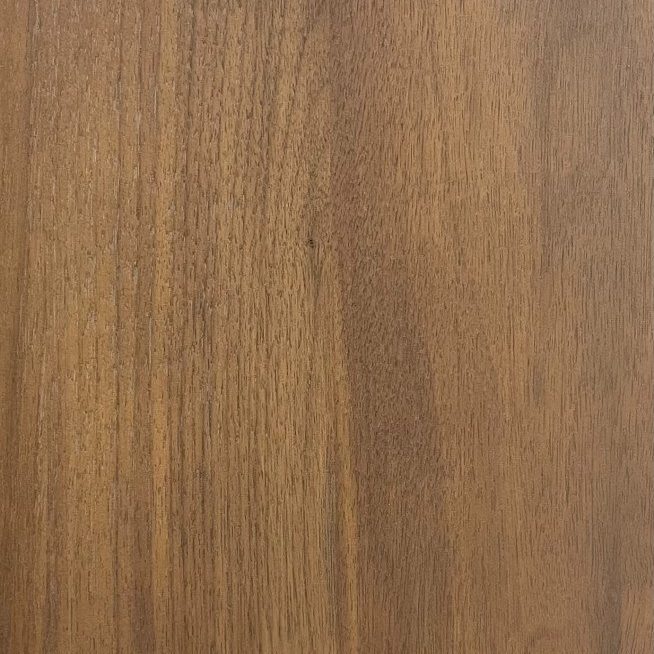 Walnut
Walnut wood is a chocolate brown coloured wood that is hard, tight-grained and resilient, it resists warping and suffers little shrinkage and is not excessively heavy. The grain is typically straight but can have some figured grain patterns such as curl, crotch, burl, and small pin knots. The end grain is semi-porous with distinct growth rings. As cherry wood darkens in light with age, Walnut behaves the opposite way. UV Light exposure on walnut over time will lighten the dark wood. It is an ideal wood for stains and clear finishes.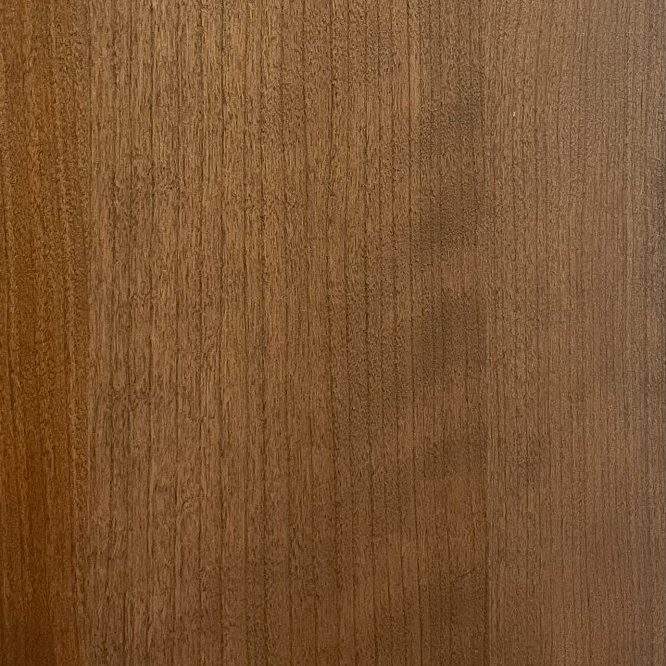 Cherry
Cherry is a reddish-brown coloured wood which is moderately dense. Cherry has a straight grain, a smooth, uniform texture, warm colour tones and has annual rings that are bright and visible. Cherry can vary significantly in overall colour. Cherry wood is a richly elegant furniture hardwood. It shows a tight grain pattern, random gum streaks and pinholes with a colour that can vary from whitish sap wood to reddish-brown. Cherry wood is a more photosensitive wood than most hardwoods, meaning it darkens over time with exposure to light. This can show sooner on lighter stain colours than darker ones.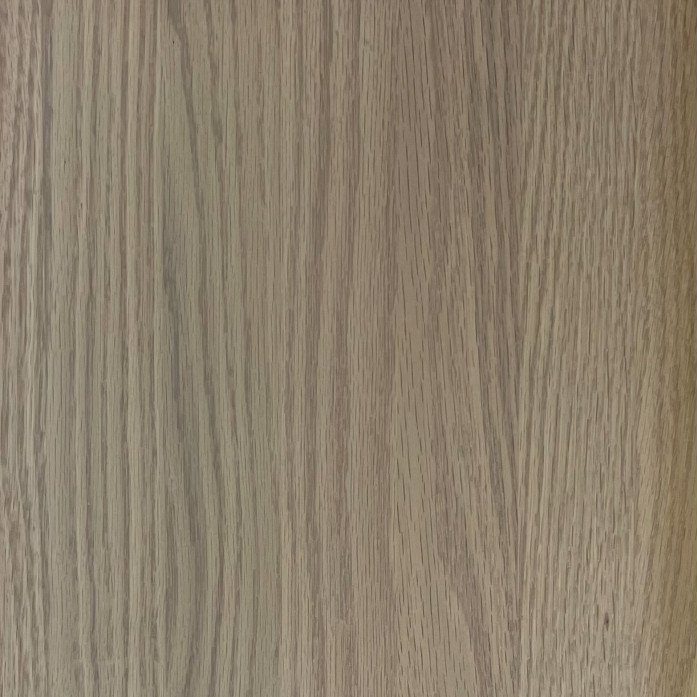 Oak
Oak wood is durable, heavy and exceedingly strong. It is a porous open grained wood, mostly straight with cathedral arches and a coarse texture grain. Oak is a reddish brown coloured, durable hardwood in which the grain has prominent straight lines, arches and points. As with all wood, oak will contain characteristics such as small pin knots, burls, and mineral streaks. Variations in the grain will be more noticeable with lighter-coloured stains. The open pores absorb more stain, so the grain pattern becomes quite evident when applied. Oak provides an attractive finish on fine furniture and kitchen cabinets.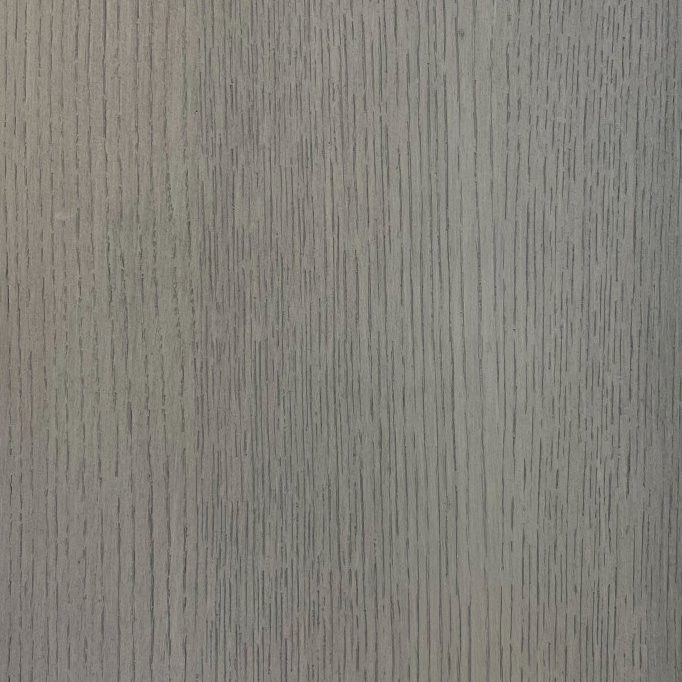 White Rift Oak
Rift oak is a hard, heavy, strong, and durable wood. The term rift refers to the way the boards are cut. This cut produces boards where the grain pattern is tight and consistent and where the stability of each plank is greatest. It has straight or a mildly curved grain pattern. Rift sawn lumber produces an almost straight grain with little to no flake or figure. Rift cut will provide more consistent patterns throughout the project design, though it will also produce vast color variation with certain stain colors.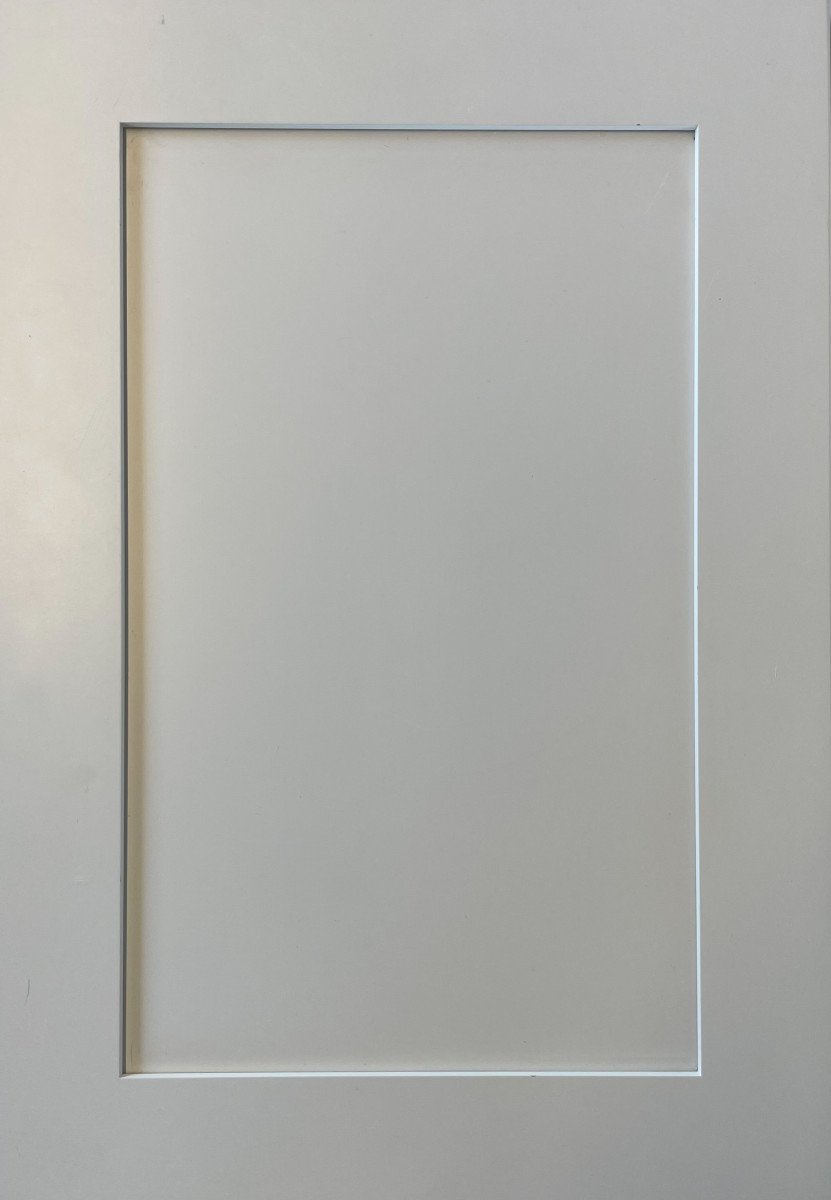 HDF
High Density Fiberboard (HDF) is an engineered wood product composed of wood fiber extracted from wood chips and pulped wood waste, formed by glue under immense pressure and heat. The recycled nature of its construction makes it environmentally friendly. HDF is denser, stronger, and more durable material than Medium Density Fiberboard (MDF). HDF does not contract or expand with heat and is dimensionally stable. HDF is more water-resistant than MDF. Its uniform texture, density, and smooth make it an ideal material for painted finishes. You can order any of Decor's 58 standard paint colours or custom paint colours in HDF for beautifully finished cabinetry.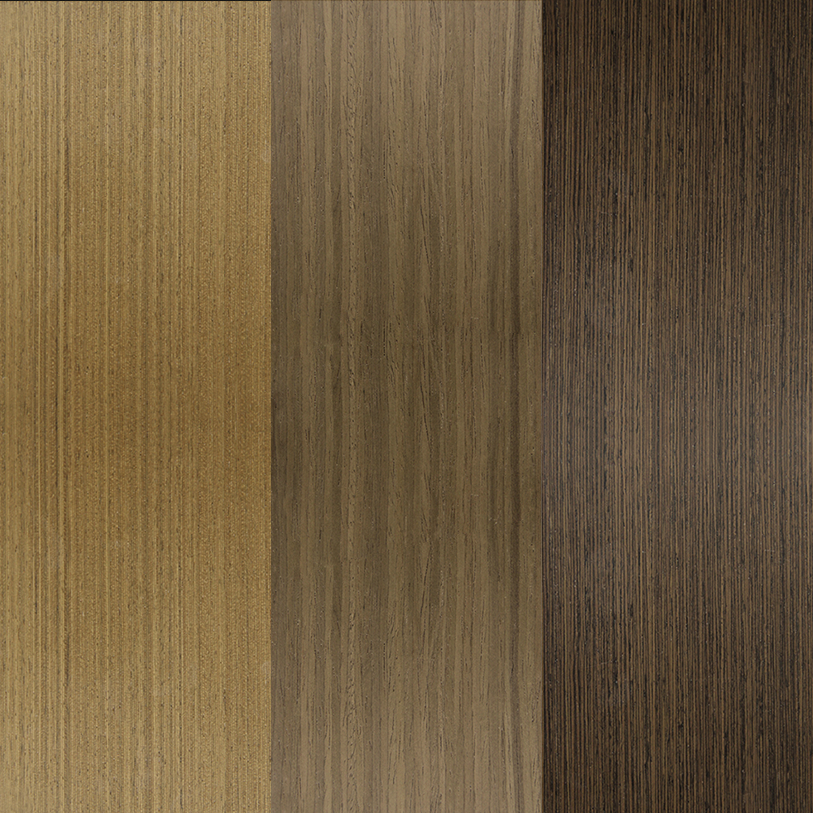 Exotic Veneer
Exotic Veneer doors are manufactured by using a thin veneer sheet with a fibreboard core in a slab door style. Veneer products can provide the look of a solid wood door while being more lightweight.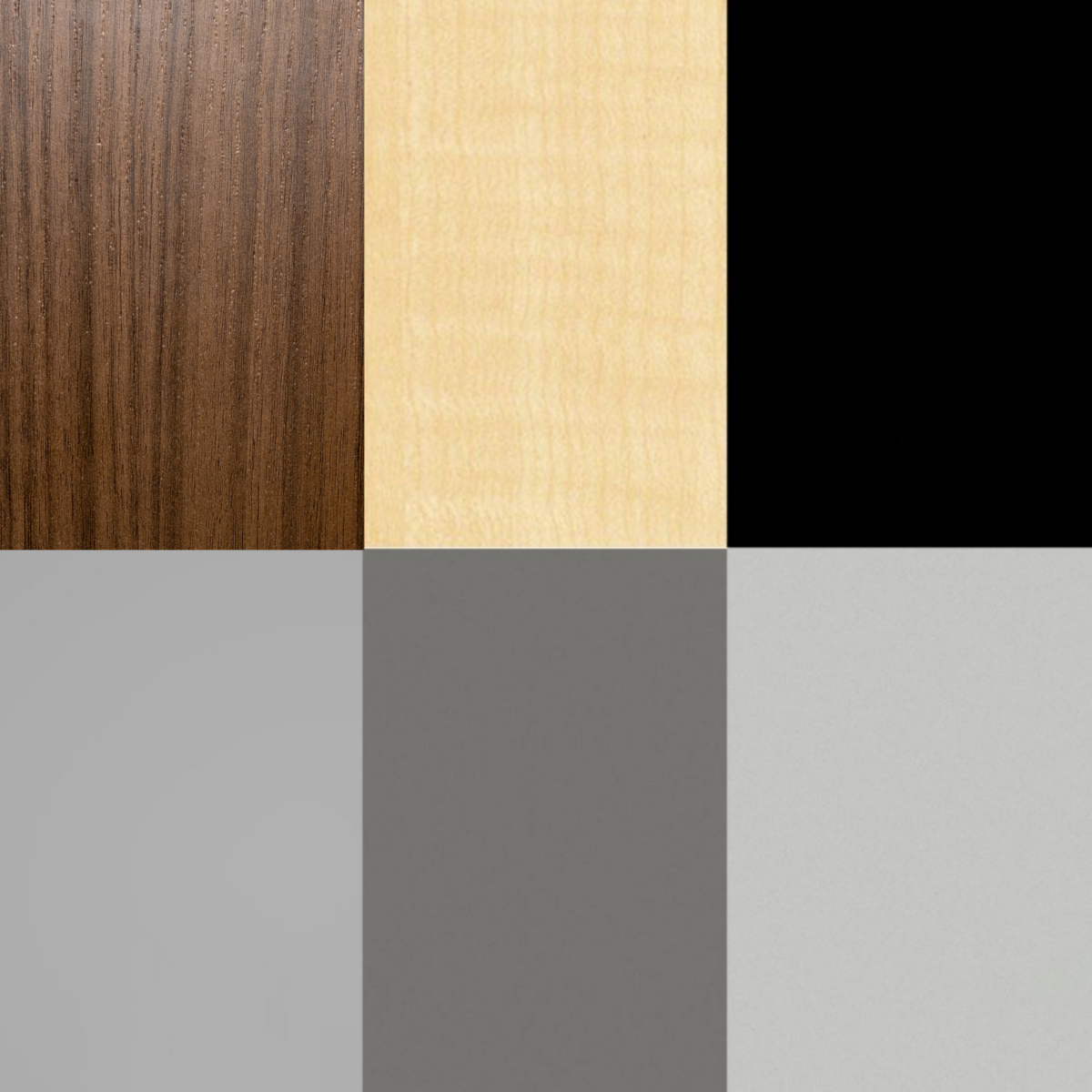 Melamine – Box Material
Standard box cabinets are made with our melamine case materials. The cases are made of double-sided melamine covered particleboard. White melamine is the default case material, with a selection of colours available to choose from. The interior colour options may vary per cabinetry line.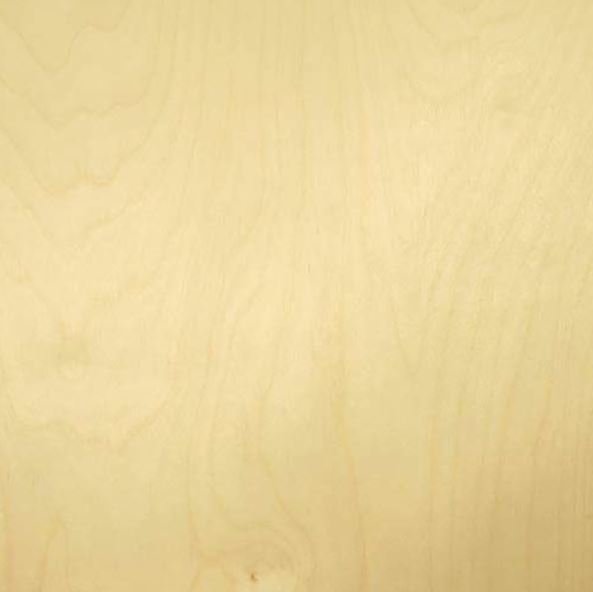 Plywood – Box Material
Plywood is offered as an upgrade for the box material of Decor Cabinets. Plywood is a structural panel product made out of multiple layers of thin wood veneers and can be used as an alternative to melamine cabinet boxes. Plywood interior cabinets include an upgrade to maple dovetail drawer boxes.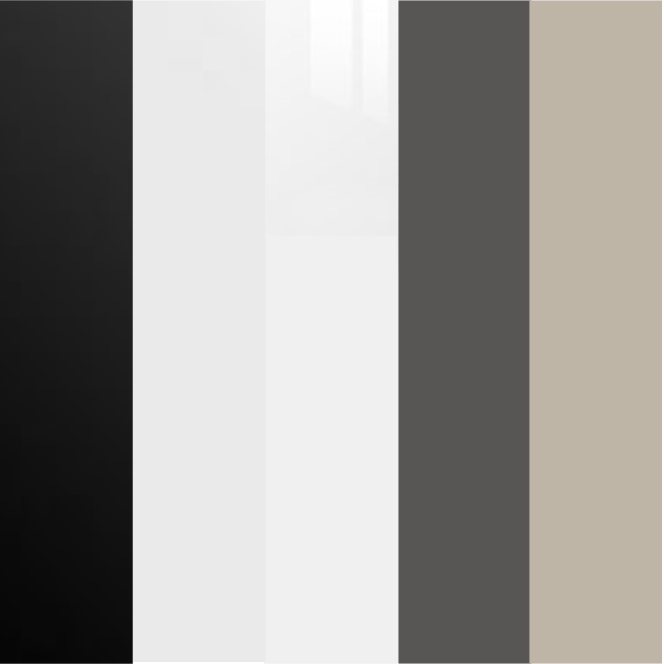 UV Lacquer
UV Lacquer is a scratch resistant, anti-fingerprint material with a Fiberboard core. UV lacquer comes with five colour options: Black Matte, Alpine white matte, Alpine White Gloss, Graphite Grey Matte & Stone Grey Matte. UV Lacquer finishes will make your cabinets stand out, especially when used as an accent colour.
Melamine (TFL) and High Pressure Laminate
Melamine (Thermally Fused Laminate) and Laminate are prefinished materials. They refer to the finish that is applied to a core material and heat sealed. Melamine is a thermally fused resin saturated paper finish, bonded onto a particle board core. Its surface is easy to clean, and it can give the look of a uniform grain and colour. Our Zonavita line has 22 textured melamine options.
High pressure laminate is constructed by fusing two or more layers of material under heat and/or high pressure.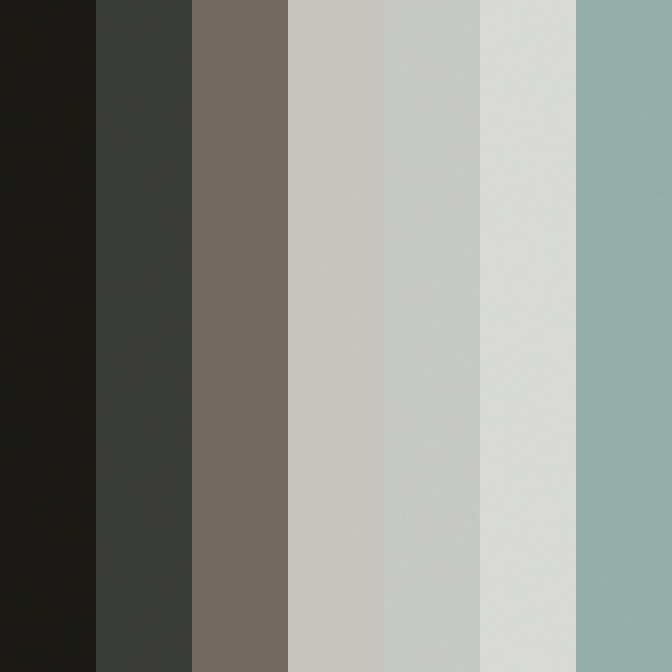 Supermat Melamine (TFL)
Supermat Melamine (Thermally Fused Laminate) is a specific selection of melamine materials which come in seven solid colour options. Melamine is a thermally fused resin saturated paper finish, bonded onto a particle board core. The supermat melamines are available to be ordered for the door finish as well as the interior box colour in our Zonavita line.