2024 Colours of the Year
A LOOK AT WHICH OF OUR STANDARD PAINT COLOURS REPRESENT THE VARYING COLORS OF THE YEAR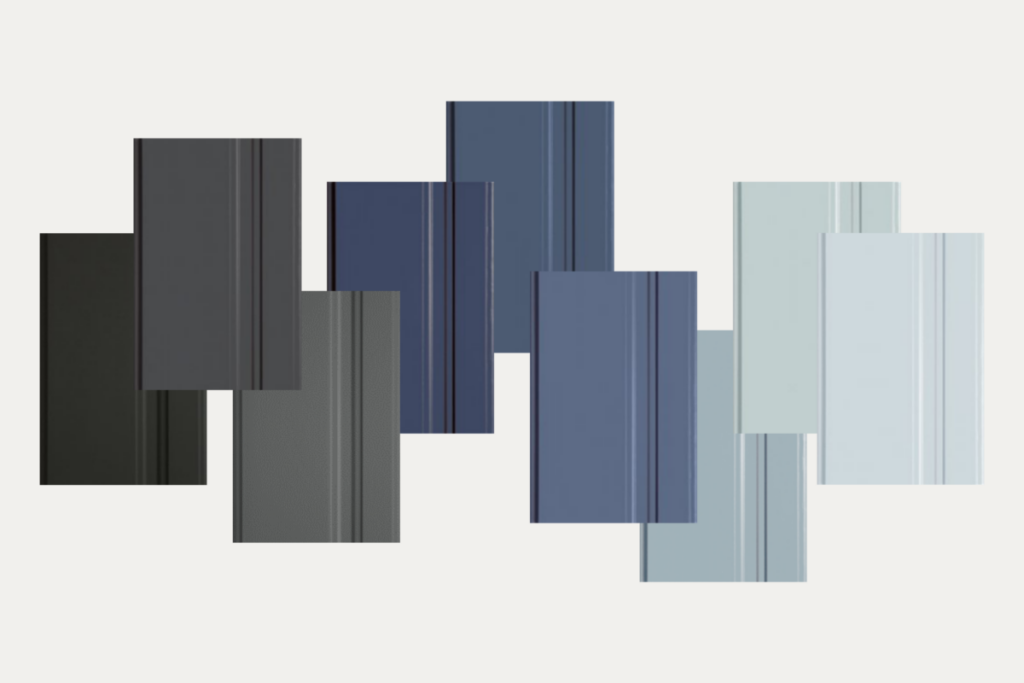 Hard to believe, but we are only 10 short weeks away from the end of the year! The new year may not be here just yet, but thanks to the paint color prognosticators out there, we can share with you some of the hottest color trends to keep an eye out for – along with some of our real-life projects that will feel right at home in 2024! With our offering of almost 60 standard paint options, and the ability to match to any paint sample, your opportunity to incorporate these colors in your next project are endless.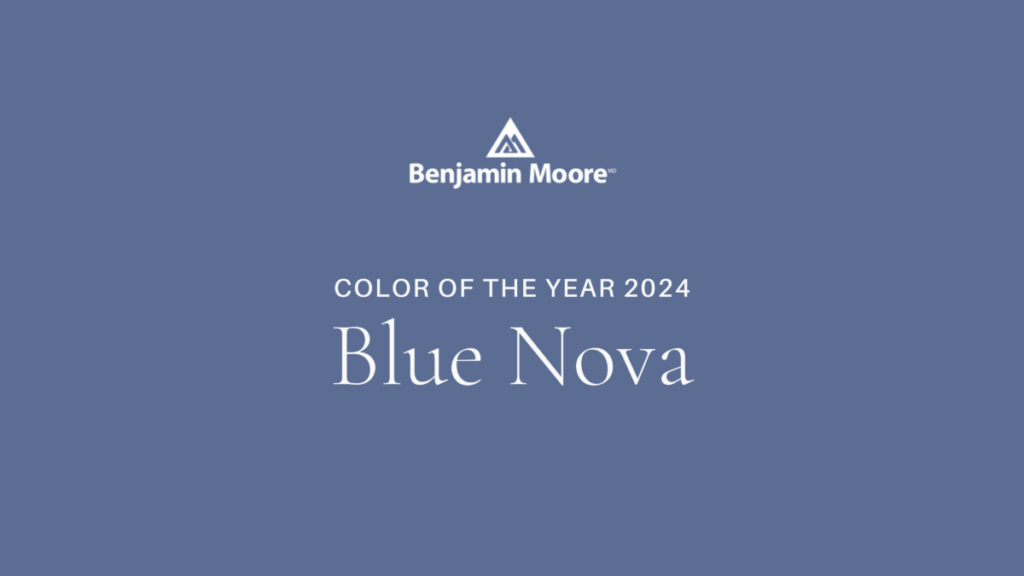 Starting at the top – Benjamin Moore has selected Blue Nova as their 2024 pick for Color of the Year. This classic mid-tone blue is right at home on millwork of all kinds. Blue kitchens have become a classic over the last number of years – be it an accent like shelves or island or featured throughout.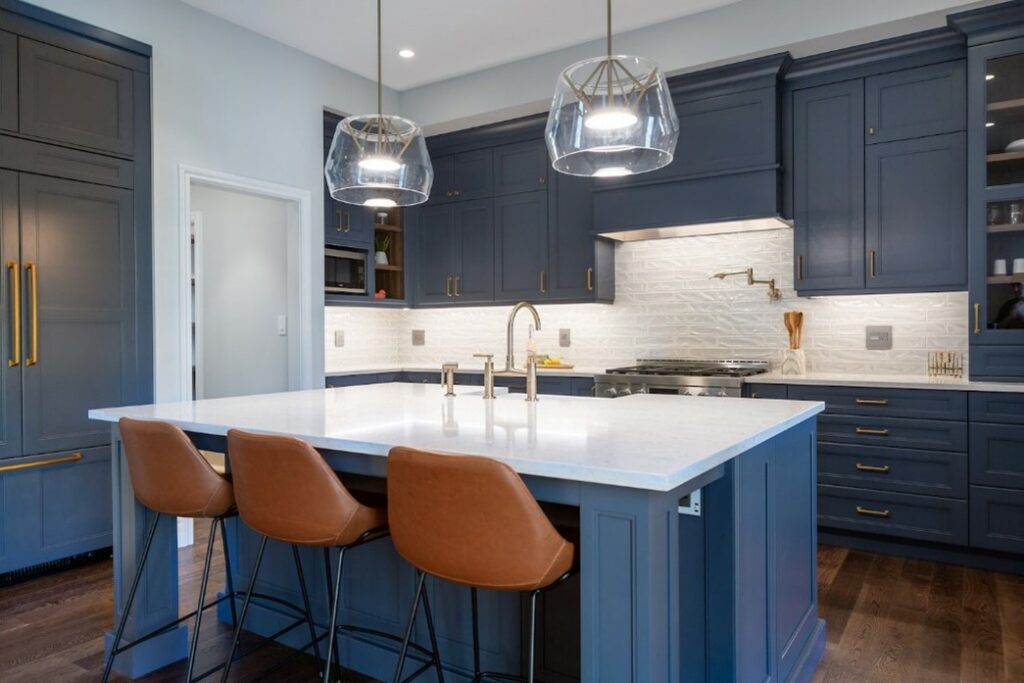 Photo: Alair Homes Cabinetry: Two30Nine Color: BM Blue Note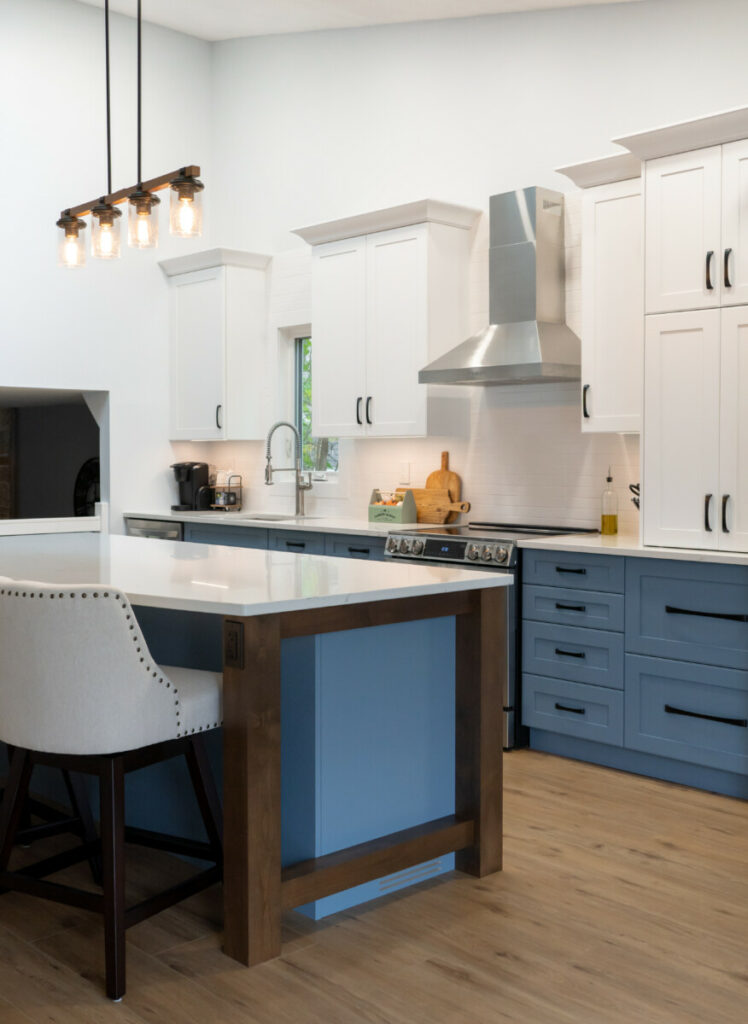 Cabinetry:  Two30Nine   Color:  BM West Cost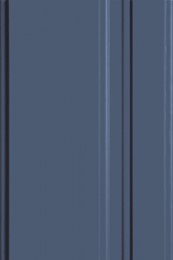 Behr is headed to the dark side with their pick of Cracked Pepper – a soft black hue that is sophisticated and dramatic. Deep greys & black cabinetry can create the perfect backdrop in a space to allow for tone on tone looks or allow moments of high contrast.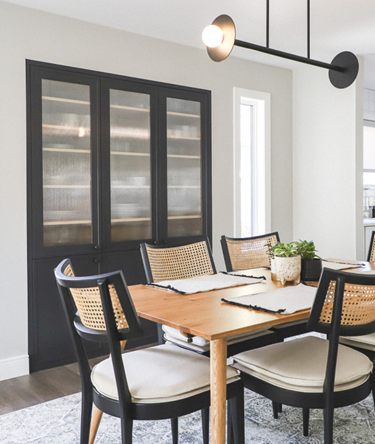 Photo: Alair Homes Cabinetry: Two30Nine Color: BM Wrought Iron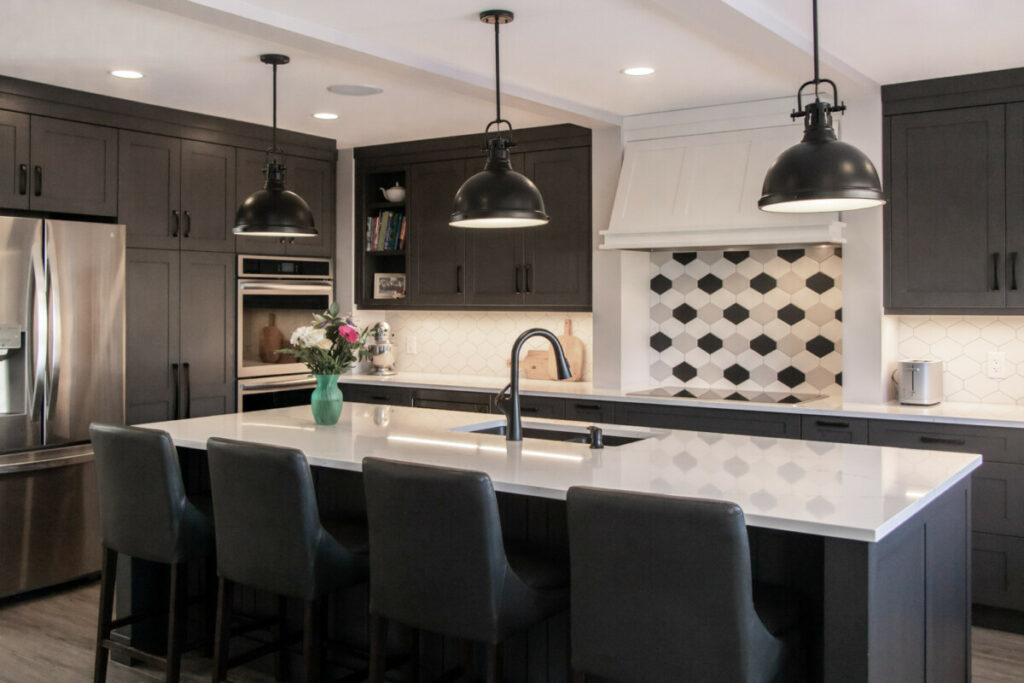 Cabinetry: Two30Nine Color: Decor Bonfire Smoke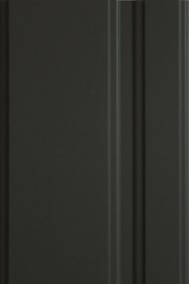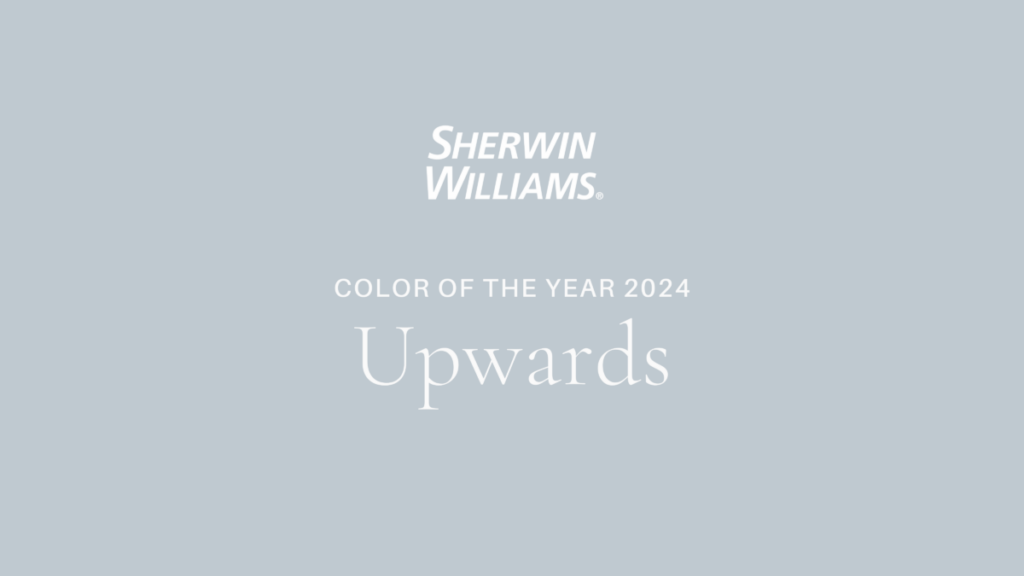 The folks over at Sherwin-Williams are keeping this light in 2024 with their selection of Upward – a breezy blue that creates a scene of calm. Soft colors such as this help create a space that feels like a breath of fresh air and adds personality that white just can't match.
Photo: S3 Interior Design Cabinetry: Two30Nine Island Color: BM Grey Wisp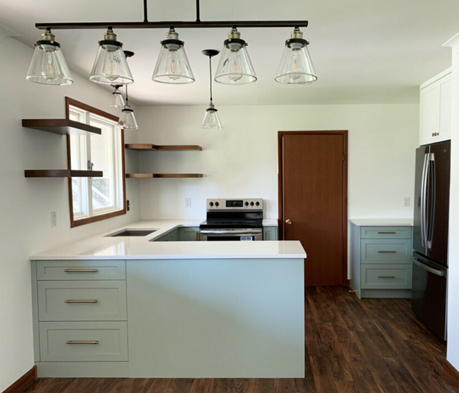 Cabinetry: Two30Nine Color: BM Sage Wisdom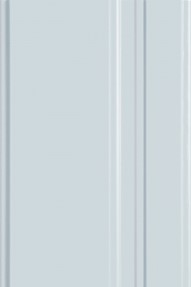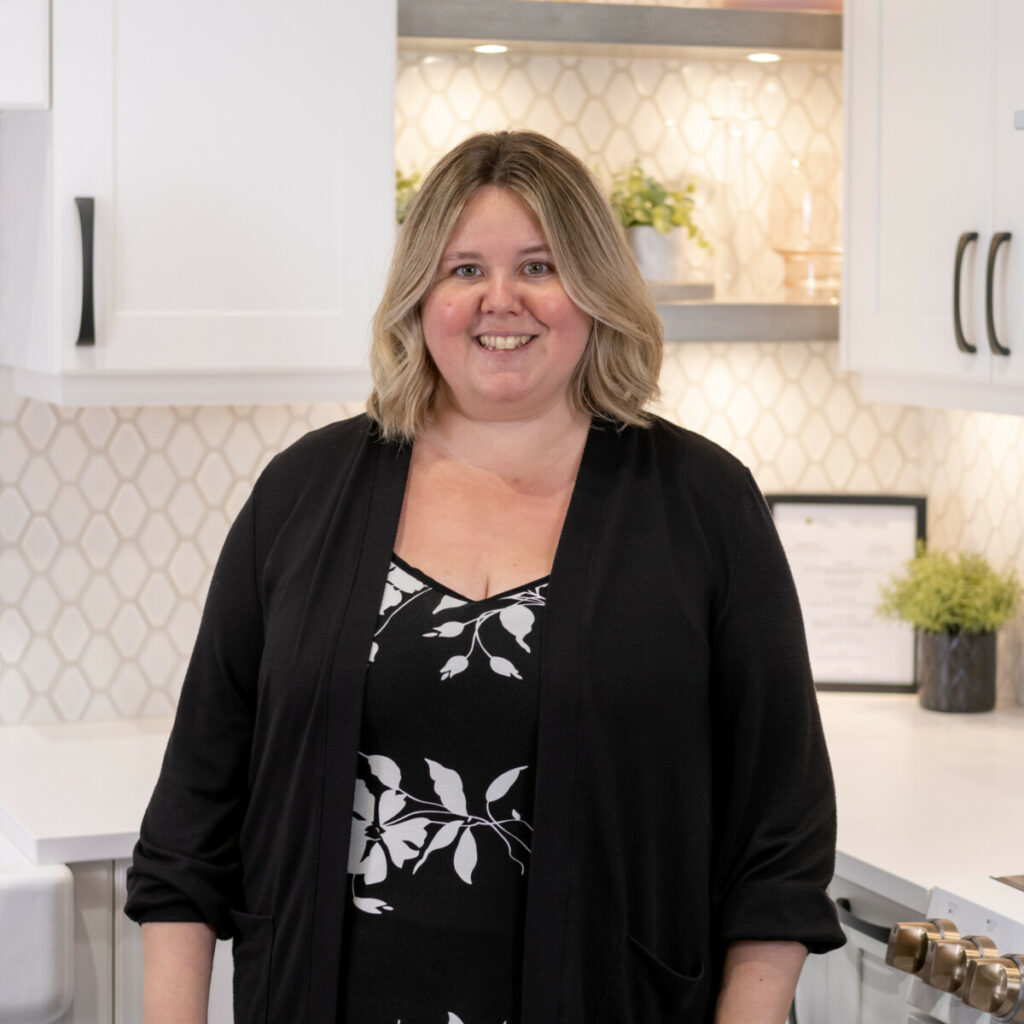 Candace Rudd
Candace has been assisting clients with their cabinetry needs since 2005, and in that time has worked on projects of all sizes in both Manitoba and Ontario. She is proud to hold the Certified Master Kitchen & Bath Designer (CMKBD) designation with the National Kitchen & Bath Association.
RECENT POSTS PICKED for you