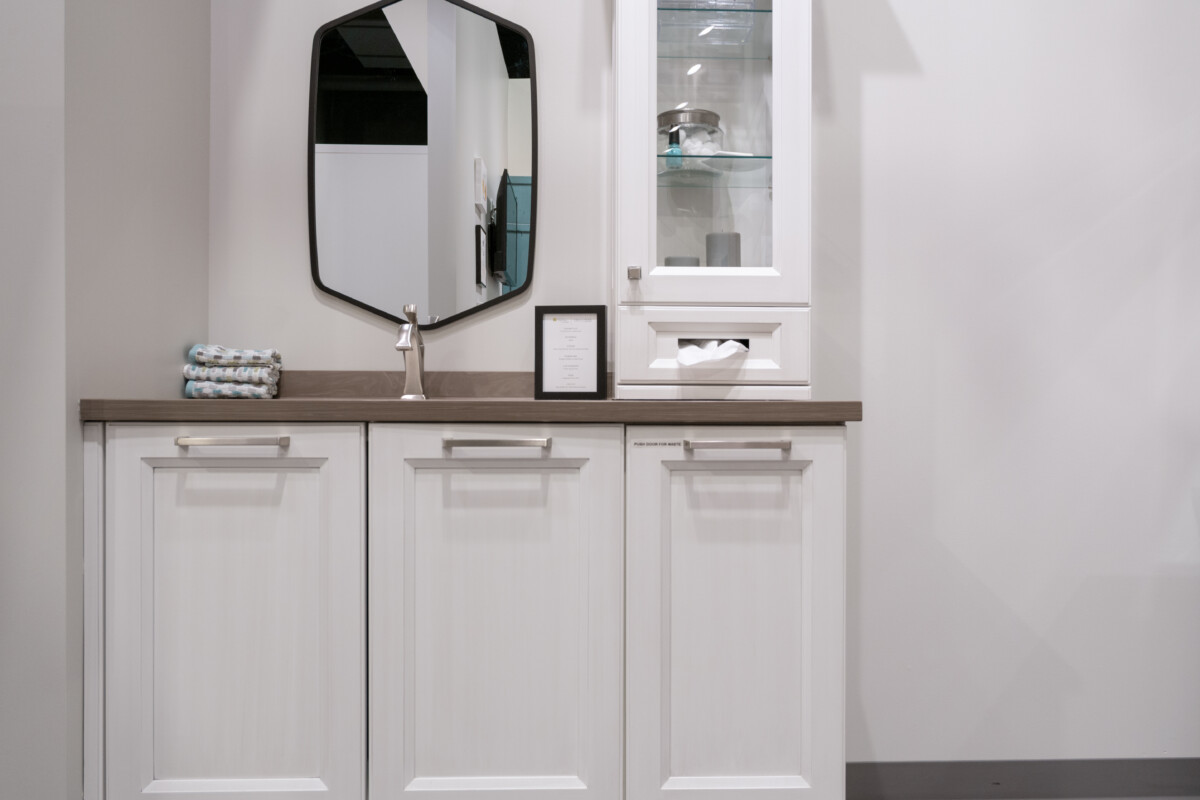 Bathroom Vanities
Vanities can come in many different heights, this units show the comparison of counter heights and sink styles.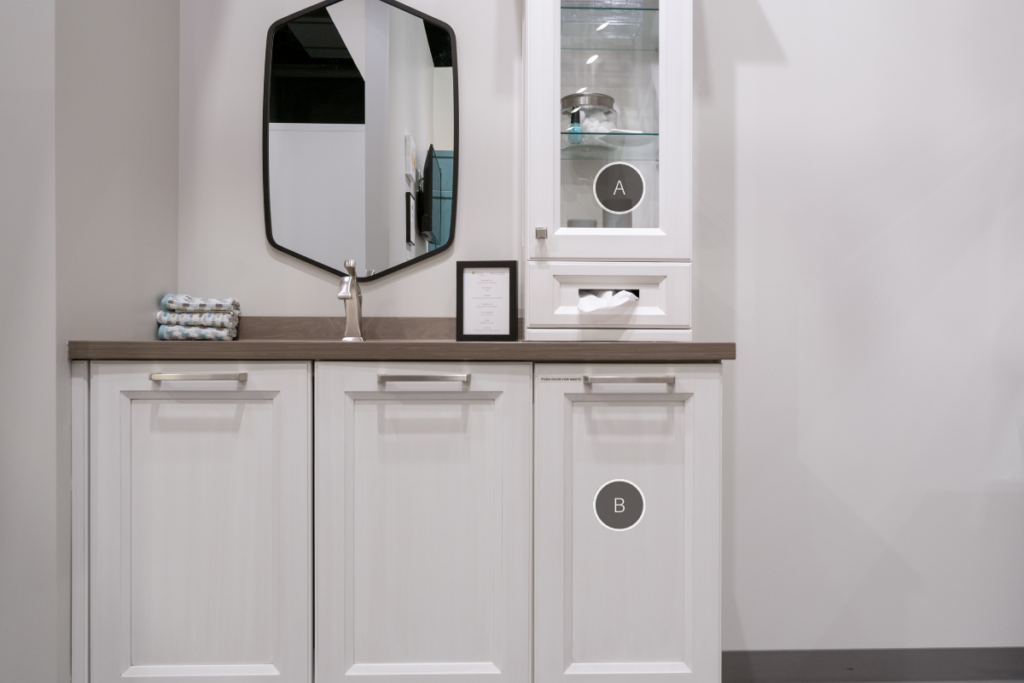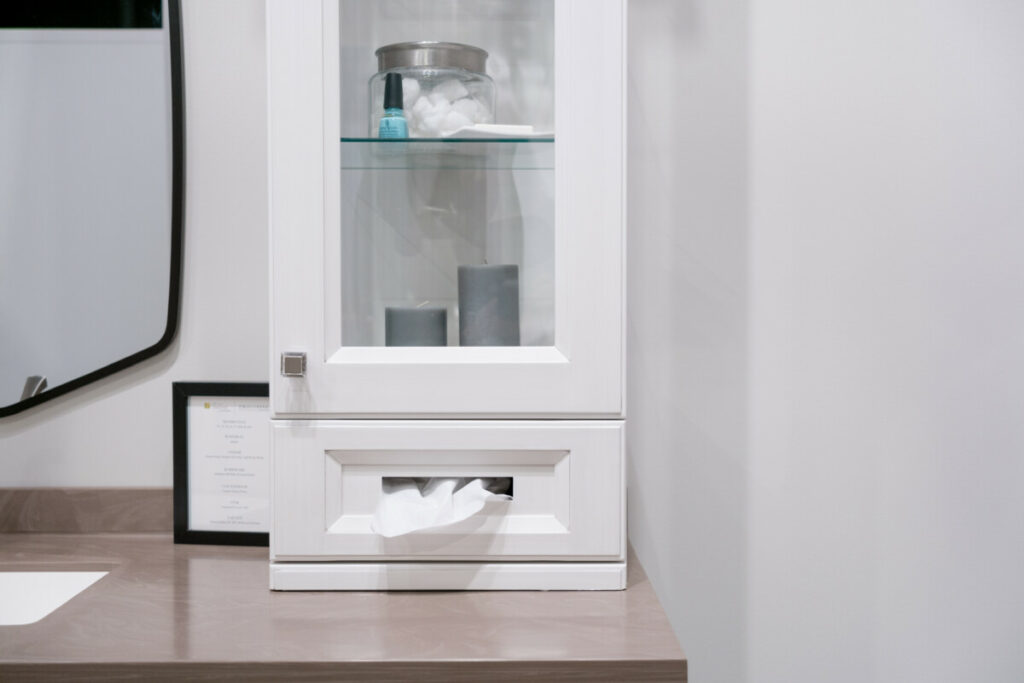 A / Display Cabinet
Glass sides and shelves allow for lots of storage space without the cabinet feeling heavy in the space.
B / Servo Drive Trash
A light touch is all it takes to activate the power opening feature on the trash bin.
DOORSTYLE – P1_57_57_H, 3″ stiles & rails
MATERIAL – Maple
FINISH – Distant Grey Painted with Grey Light Brush Glaze
HARDWARE – Richelieu BP7640, Brushed Nickel
COUNTERTOP – Corian Cocoa Prima
SINK – Integrated Corian 7412
FAUCET – Delta Drydan 551-DST, Brilliance Stainless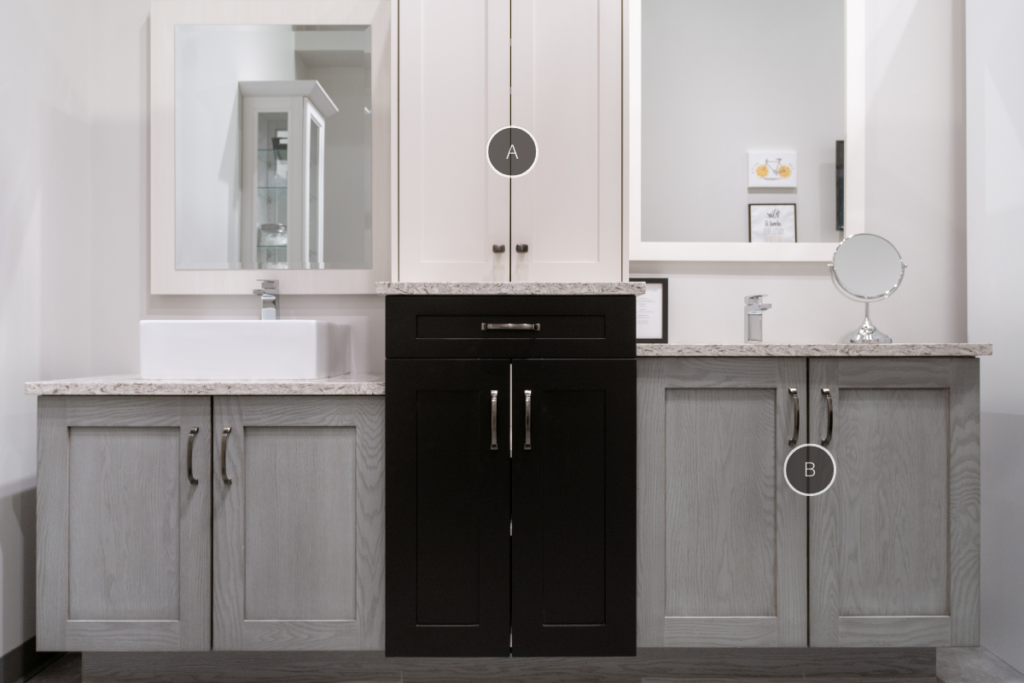 A / Pocket Doors
Doors tuck away into the cabinet to allow unrestricted access to contents.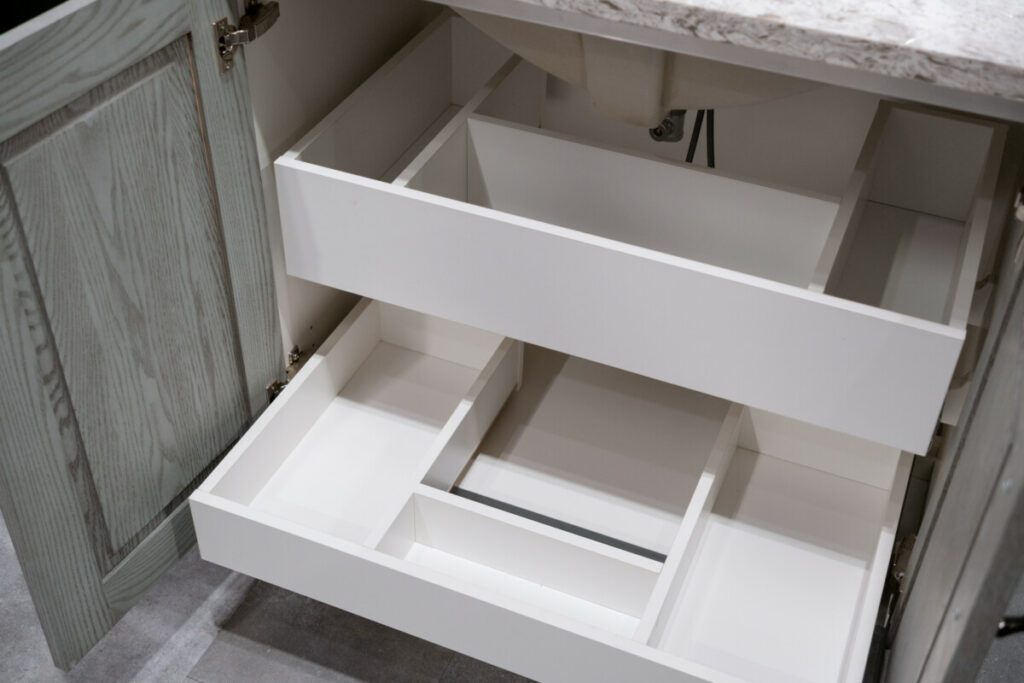 B / U-Shape Pull Outs
Storage capacity and access to items is increased by adding pull outs around plumbing.
DOORSTYLE – F30_75_75_L, 3″ stiles & railds (bases), MFP5440 with L-edge & 2.25″ stiles & rails (upper)
MATERIAL – Oak, HDF
FINISH – Sea Glass stain, Ebony & Cloud White paint
HARDWARE – Amerock BP553, Gunmetal
COUNTERTOP – Radianz Verona Verde