Characteristics of Wood Species for Cabinetry
At Two30Nine, we love using wood cabinetry to add texture, warmth, and variety to a space. Every species of wood had unique characteristics that add to their natural beauty. We offer 7 wood types and alternatives to find the perfect match for you!
Red Oak
Oak cabinets are what many people think of when someone mentions wood cabinets. Oak is well known for its red hues and strong texture. The wood grain of oak is mostly straight, with some arches, and the texture of the grain will show through the stain.
Light-coloured stains will show more of the natural colour variation of oak, while darker stains will have a more uniform application. Depending on what stain is used, the red hue of oak may become more prominent as the wood ages. While it is often associated with traditional-style kitchens, there are many ways to add a modern touch with oak.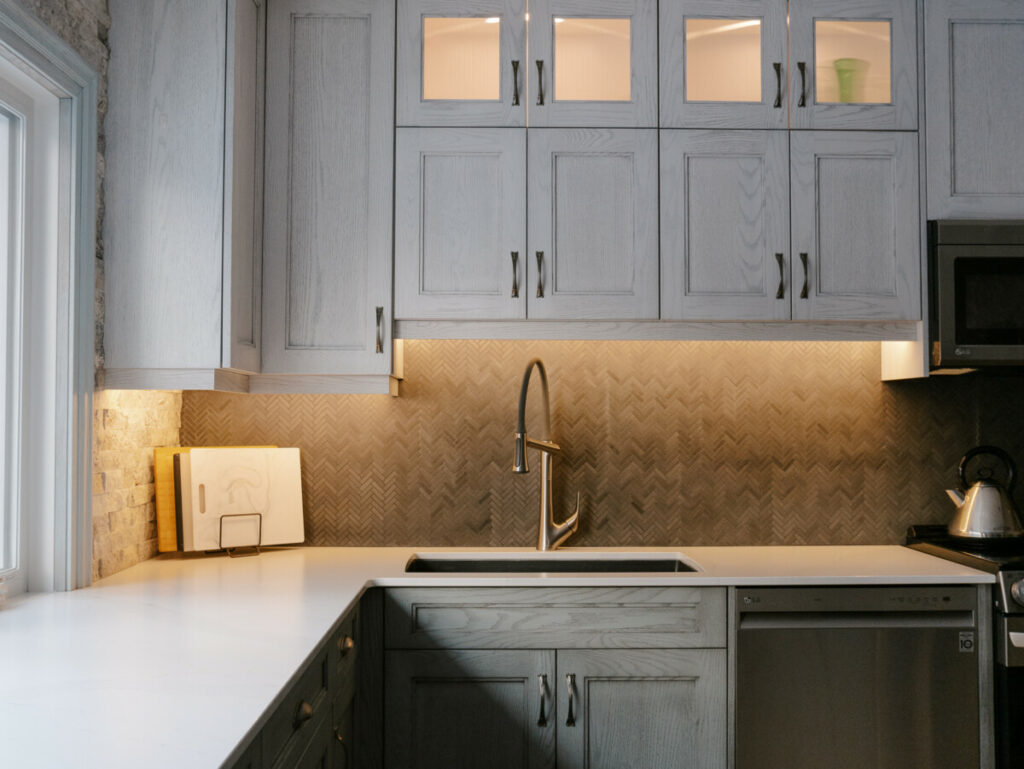 Maple
Maple is another strong and durable hardwood. It is the most durable wood that Decor offers, meaning it is the most resistant to dents and wear.
In contrast to oak, Maple has a smooth, fine grain and has a creamy coloured base. It may have quite a colour variation throughout, which will be much more obvious with lighter toned stains. Maple grain textures will have a combination of straight lines, subtle waves and full curls. Some common characteristics of maple may include small pin knots or mineral streaks.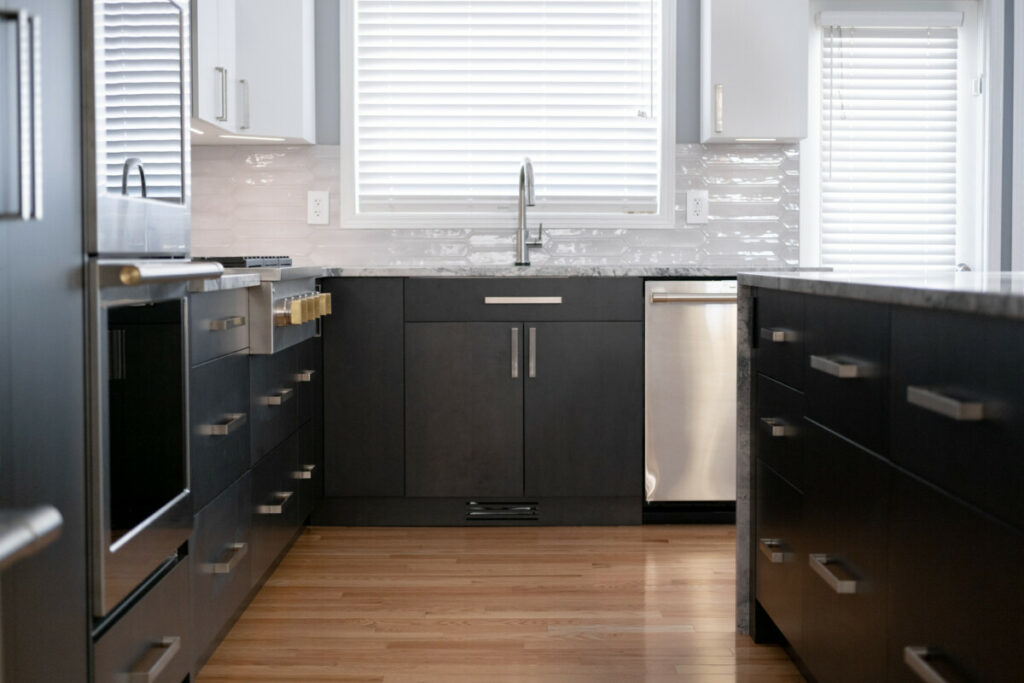 Alder
Alder is light yellowish/brown with reddish undertones. Due to the smooth finish of clear alder, the grain textures tend to blend in with darker or more opaque stains, while lighter stains will highlight the natural grain.
While alder is considered a hardwood, it is slightly softer than other wood options. Since it is more subject to natural wear, Alder is a great choice for distressing techniques. If you are looking for a more rustic, cottagey, or antique look, adding distressing is a great way to achieve this!
We offer two different types of alder cabinets – clear and knotty alder. Clear alder will have minimal knots and has an evenly textured grain pattern. Knotty alder will have various types of knots and burls, throughout each piece, which are perfect for a rustic/farmhouse style.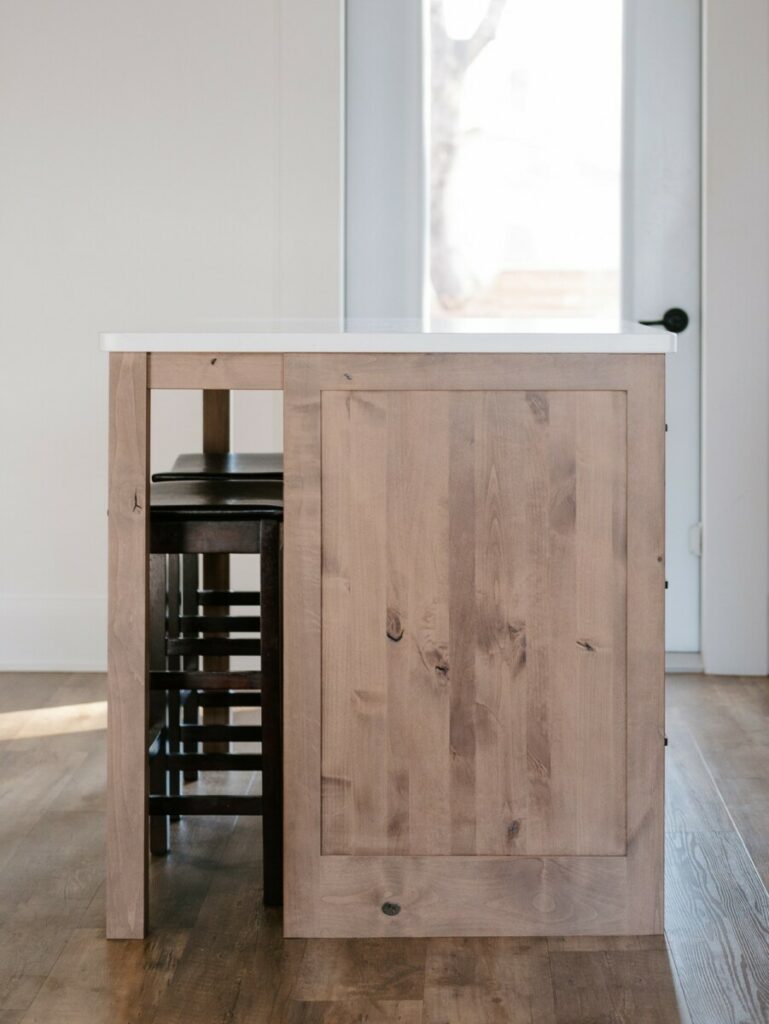 Cherry
Cherry is a warm-toned wood with a typically straight, fine and uniform texture. You can often see the annual rings in cherry. Cherry will have a lot of variation in colour which adds to its natural beauty. While most woods lighten with age, Cherry tends to darken over time with exposure to light. The warm tones of cherry wood create richness within the colour of each stain. We often associate cherry with very traditional style kitchens with more intricate door styles and deep, warm colours.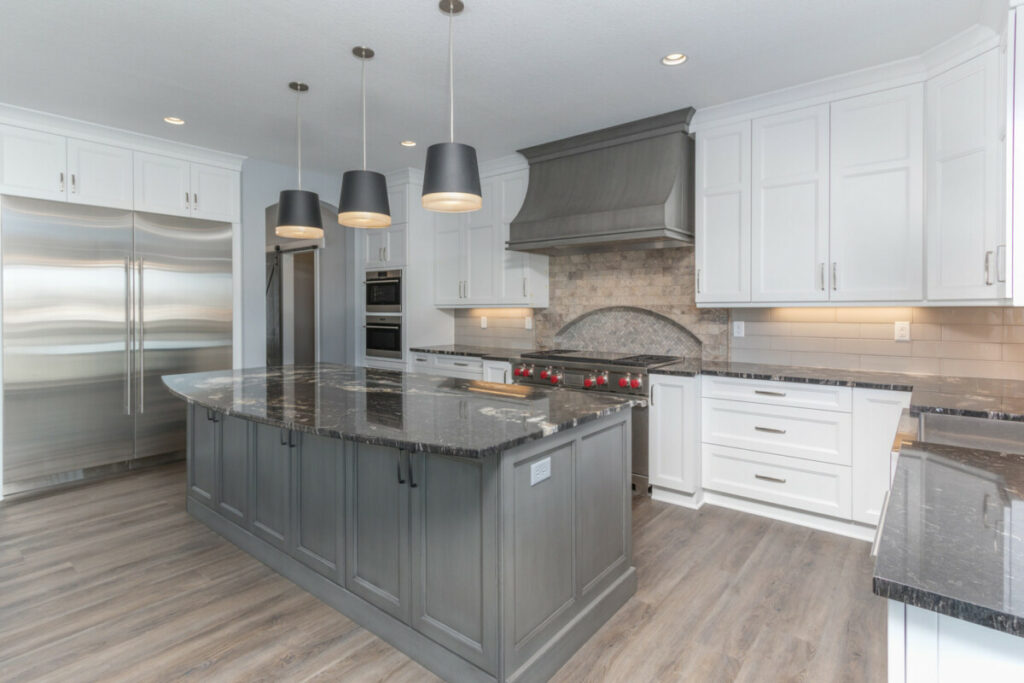 Walnut
Walnut can range from a light brown to a dark, chocolate brown. The grain is typically straight and quite tight, though it may include some slight curls.
The tone of walnut can vary greatly due to the large difference between the sapwood and heartwood. Over time, exposure to light will cause walnut to lighten, showing more variation as it ages. Light stains and clear coats are often used on walnut to enhance the grain and the colour variation. These characteristics make walnut a naturally beautiful wood type that can work in almost any style of kitchen.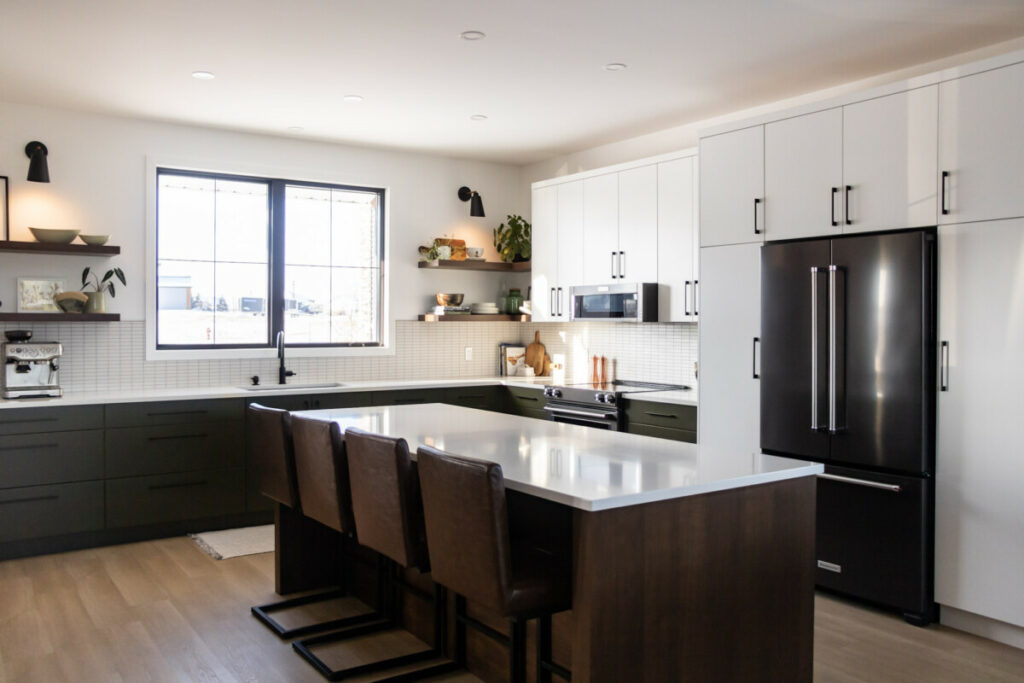 White Rift Oak
Though we have two types of oak, red oak and white rift oak, they are technically two different wood species. White Rift Oak is one of our most durable wood types available. It is called White rift oak in reference to the lighter, golden tones and the rift cut method. The way the boards are cut produces a tight grain pattern which is mostly straight or mildly curved. Though the grain pattern is fairly consistent, white rift oak may have vast colour variations. The consistent grain pattern and the more neutral tones make white rift oak perfect for a modern or transitional style space.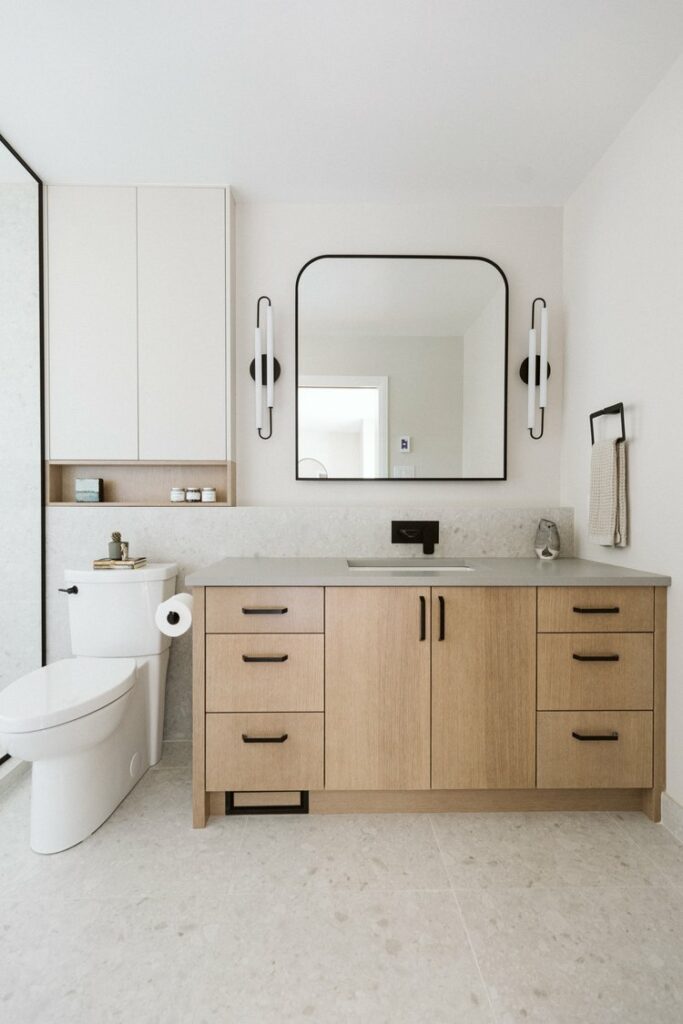 TFL (Textured Melamine)
We offer TFL (thermally fused laminates, also known as textured melamines), as an alternative to achieve the look of wood with a more consistent pattern. For these products, melamine is a thermally fused resin saturated paper that is bonded onto a particle board core. Our Zonavita product line offers 17 different wood textured options, varying in wood type and colour.
Since melamine comes in sheets, the pattern may vary from one door front to another, but overall will have a consistent pattern. Melamine is lightweight, easy to clean and is very durable. Though TFL is less customizable than real wood, it can be a great alternative because it is less susceptible to humidity and moisture than wood.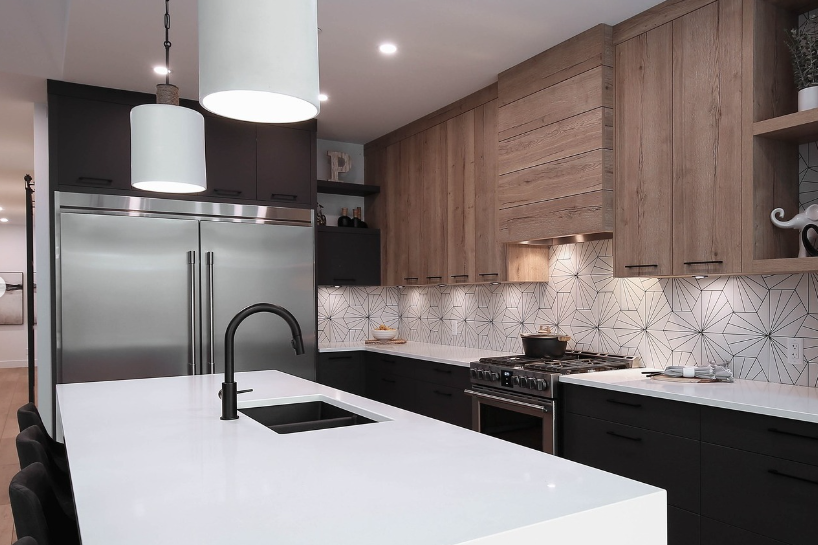 If you are renovating your kitchen and are looking for the right wood type to match your new space, our designers can help you find your perfect match!
Book a consultation today to get started!
RECENT POSTS PICKED for you