Common Kitchen Design Mistakes to Avoid
Try this instead of that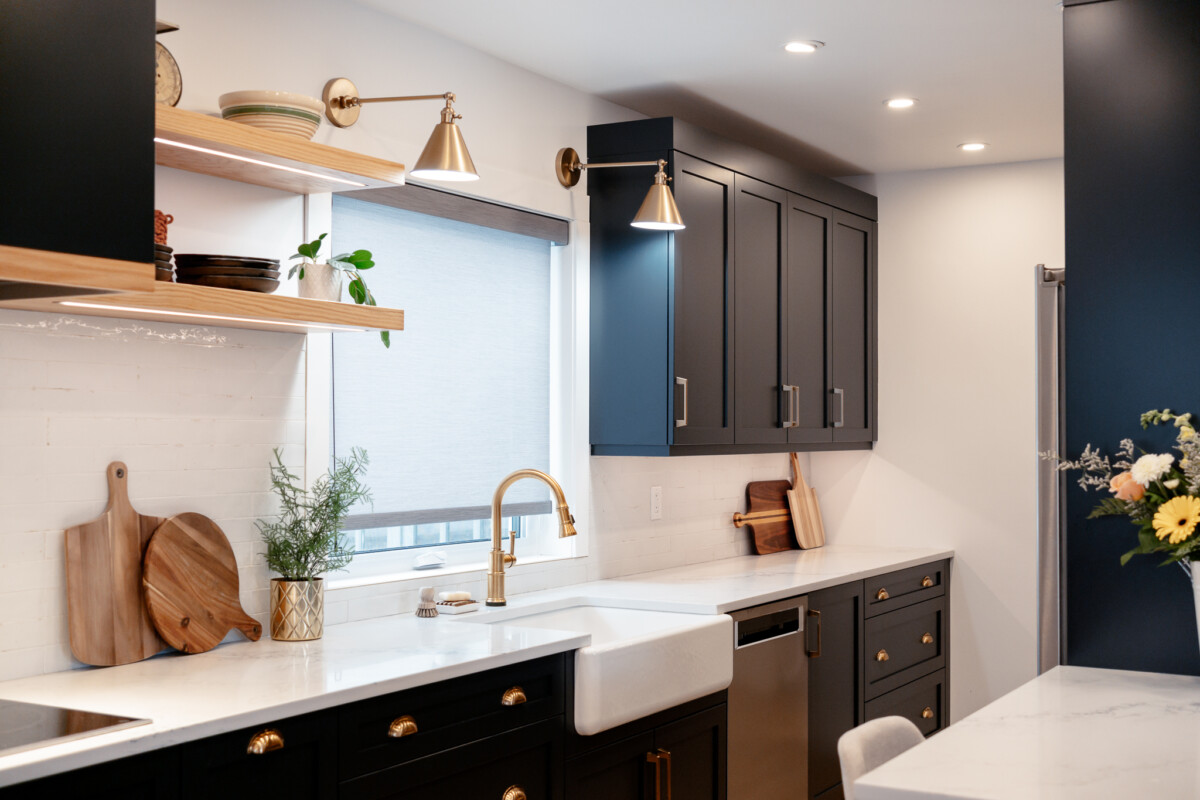 We like to say that almost anybody can make a kitchen brighter and more beautiful, but it takes a thoughtful and diligent designer to really make it work. There's a lot to consider when renovating or creating a new kitchen, and some extra attention during the planning phase will ensure you end up with a space that you will love for years to come. Follow along as we outline some of the most common kitchen design mistakes and how to avoid them.
Not planning storage for small appliances
Nowadays, most kitchens are filled with gadgets: pod coffee machines, rice cookers, stand mixers, air fryers, the list goes on. Failing to consider where these items will find a home in your new kitchen could mean the countertops end up cluttered and encumbered.
Try this: A few of our favourite ways to house small appliances include deep drawers, a pocket cabinet, and lift-up door cabinets.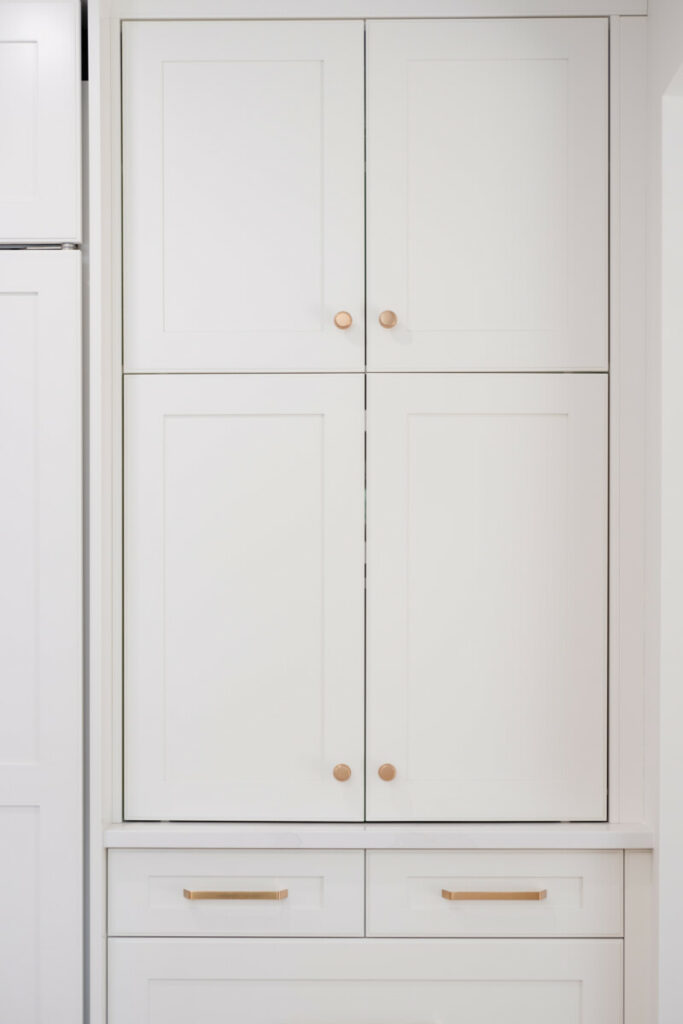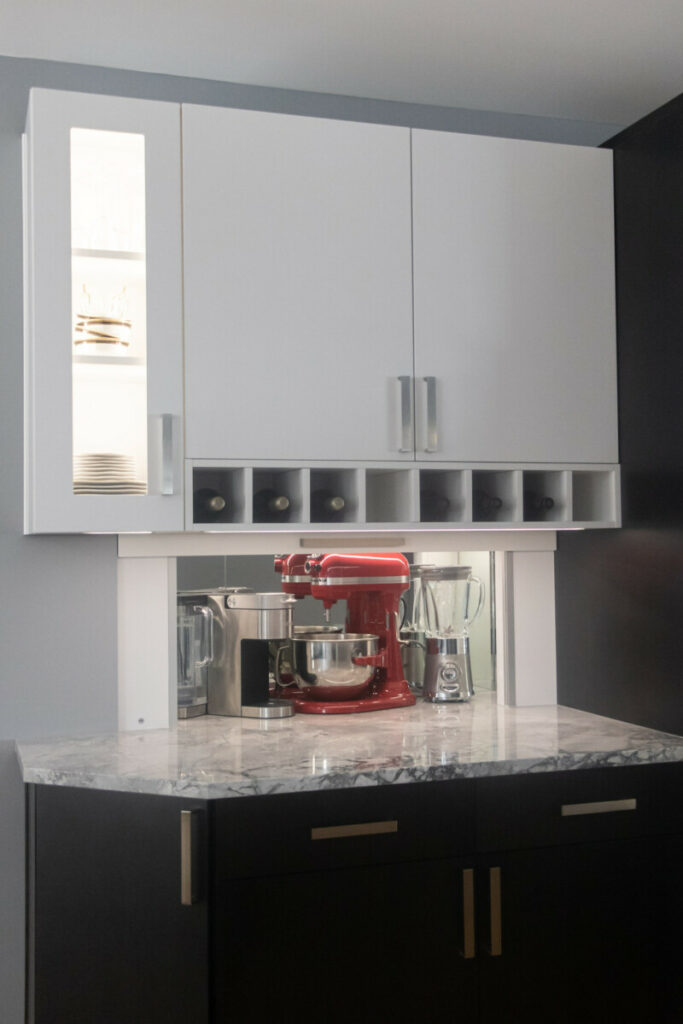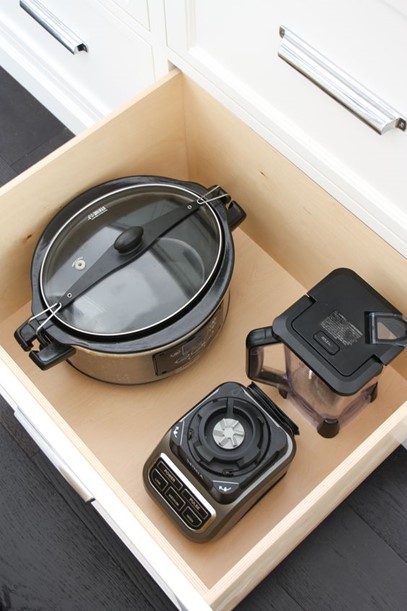 Image Credit: thebrainandthebrawn.com
Not planning a home for trash
In many homes, the kitchen trash lives in a free-standing can that takes up floorspace and is often too far to comfortably walk to while in the middle of food prep, or stuck under the sink where it's hard to reach and doesn't accommodate a very large bin.
Try this: we like to establish a pullout trash & recycling centre cabinet (and even compost!) in the vicinity of your main clean-up station, the sink. In fact, we often even recommend adding a secondary smaller trash centre located near wet bars, an island food prep centre, or your coffee station. The beauty of our custom cabinetry is that we can tailor the number of trash bins, type, and size to whatever works best for your specific household needs.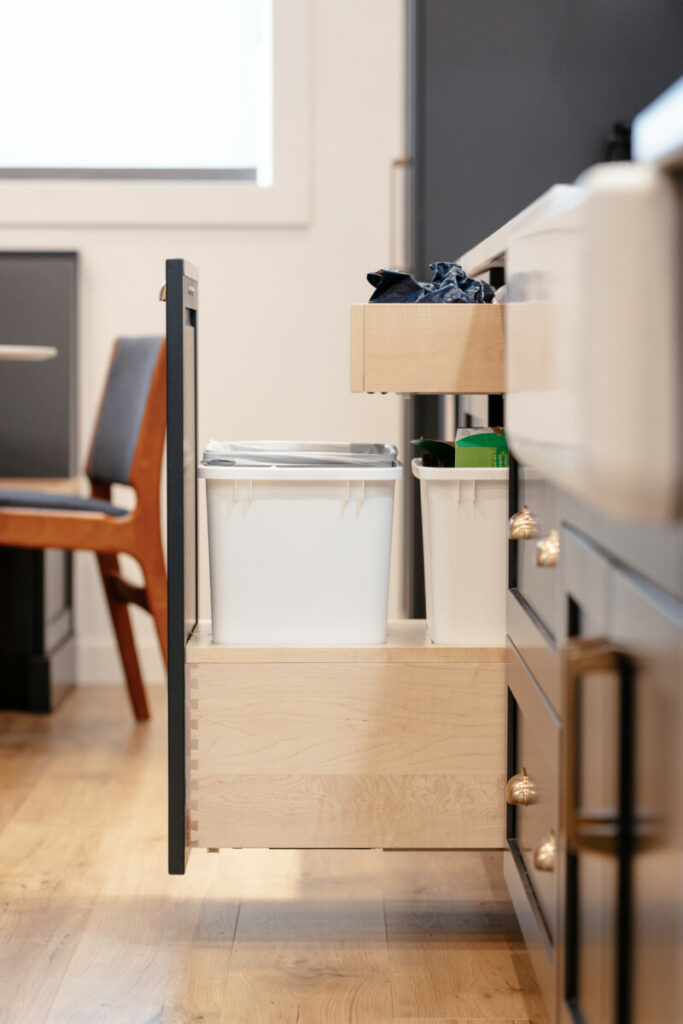 Non-functional corners
The NKBA's (National Kitchen & Bath Association) kitchen planning guidelines recommend that at least one corner in a kitchen utilize a functional corner storage accessory. Despite this, many kitchens still incorporate awkward, dark, and hard-to-reach corner cabinets. There is no reason that your corner cabinets should work any less hard than the rest of your kitchen does!
Try this: Corner drawers, magic corner pullout accessories, and our sturdy, shelf-mounted lazy susans are just a few ways to make these areas of your kitchen function as beautifully as the rest of it does.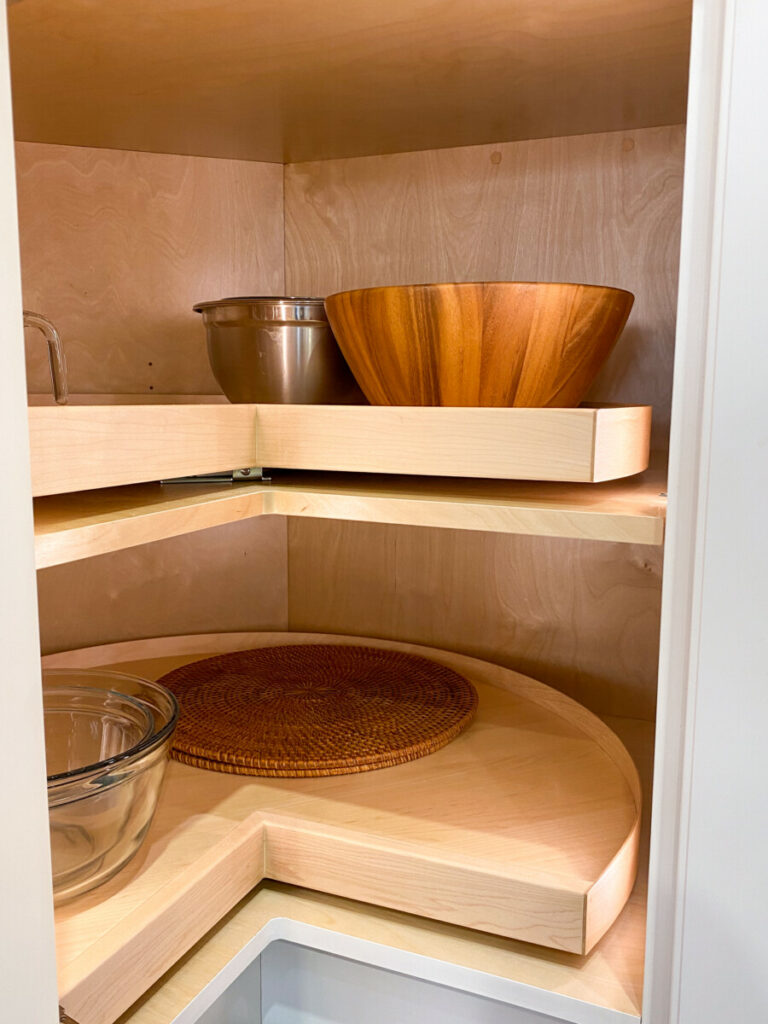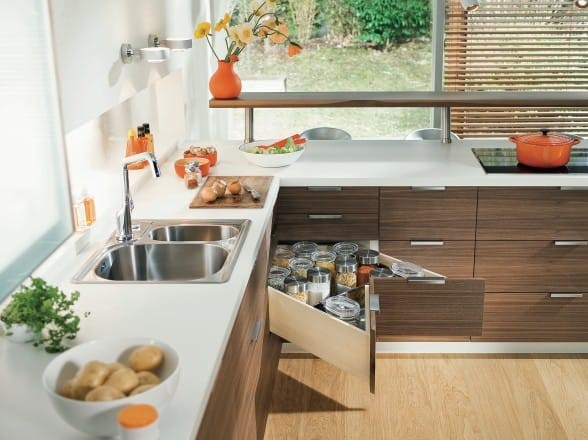 Image Credit: Blum Austria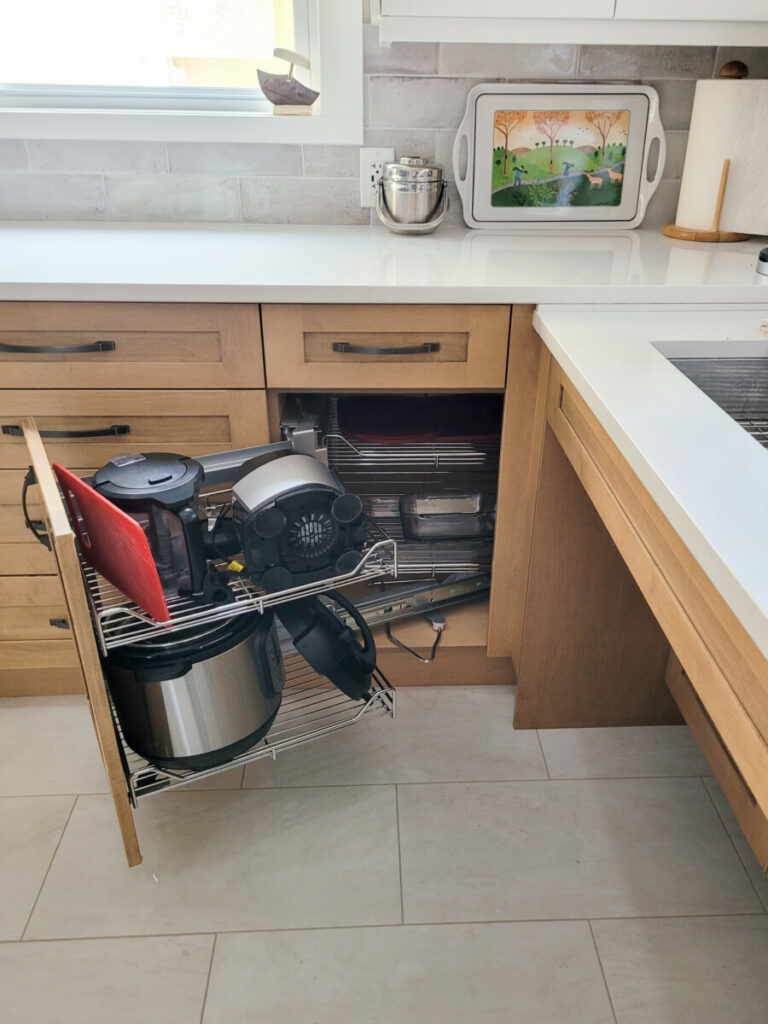 Trying to fit too much in
While we love Pinterest and similar online design forums for the inspiration and visuals they provide us, it's important to discuss with your designer what elements of an inspiration image can translate to your space. Not every kitchen has room for an appliance garage, coffee station, multiple built-in ovens, and a large seating island, and trying to force too many elements in can hinder functionality instead of improving it.
Try this: Find a kitchen designer that will work with you, taking your wishes, wants, and needs into account, to come up with a design that satisfies these while ensuring the space functions and flows naturally.
Forgetting the details (toekick, seams, panels, etc.)
We think the parts of the kitchen you don't think about are just as important as the things you do, like colours, doorstyles, etc.
Try this: Plan a decorative toe moulding, side panels for your island, or even just adding legs or corbels to support your island seating overhang can make all the difference in taking your new space from "nice" to "WOW!". At Two30Nine, our designers will provide you with full-colour 3D renderings to assist you in seeing the whole space from end to end and catch all of those little details that make your new home sparkle.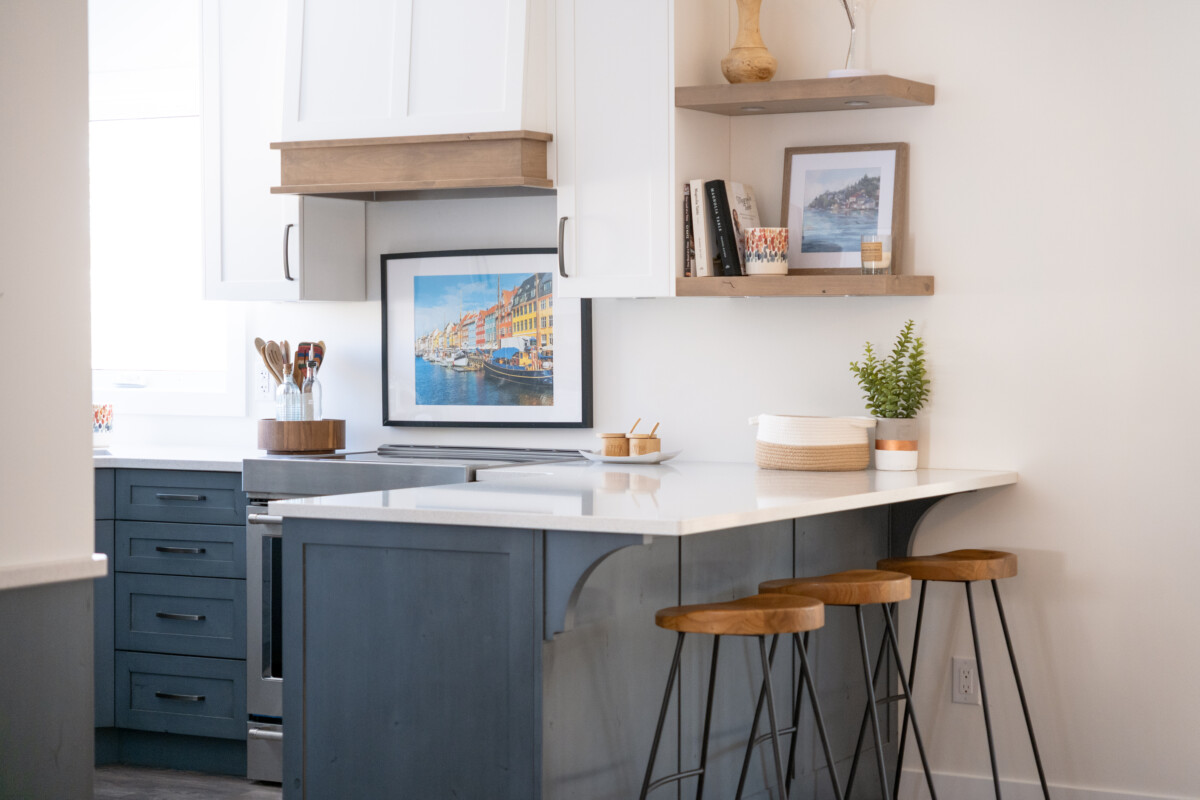 Not enough tonal/textural contrast
While white is still a very popular colour for kitchens today, many homeowners want to ensure their space feels warm, welcoming, and not sterile.
Try this: Many kitchens now incorporate more than one finish of cabinetry, such as white perimeter cabinets and a light wood island. Even with an all-white space, glossy countertops, matte cabinets, textured backsplash tile, and brushed metal hardware can all combine to provide layers of contrast and make it visually interesting.
A good designer should know when to say "how about we try this instead of that" when working with you to create your dream space. They shouldn't be afraid to ask lots of questions to figure out what's most important, less important, and non-negotiable for your new kitchen, and suggest alternate ways to achieve these when the most obvious way isn't suitable. There's always more than one way to solve a problem. If you're looking for help creating a design for your space, our designers would love to chat!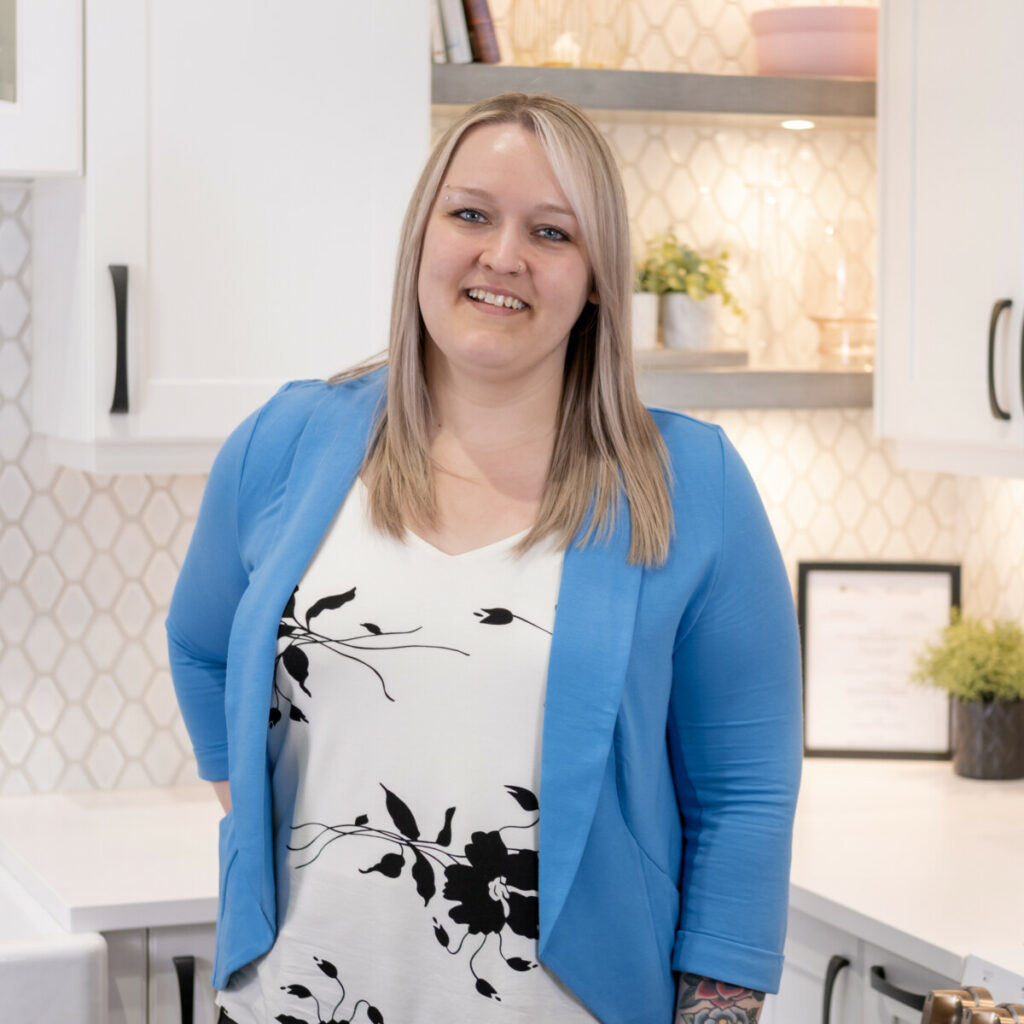 Victoria Avanthay
Victoria has worked in the cabinetry industry since 2013, with a passion for creating beautiful, high-quality, and thoughtfully planned spaces. In 2022, she was proud to join just a handful of Manitobans to earn CKBD appellation through the NKBA. She carries a wealth of product knowledge and can't wait to help you plan your next cabinetry project!
RECENT POSTS PICKED for you