Designing a Kid Friendly Kitchen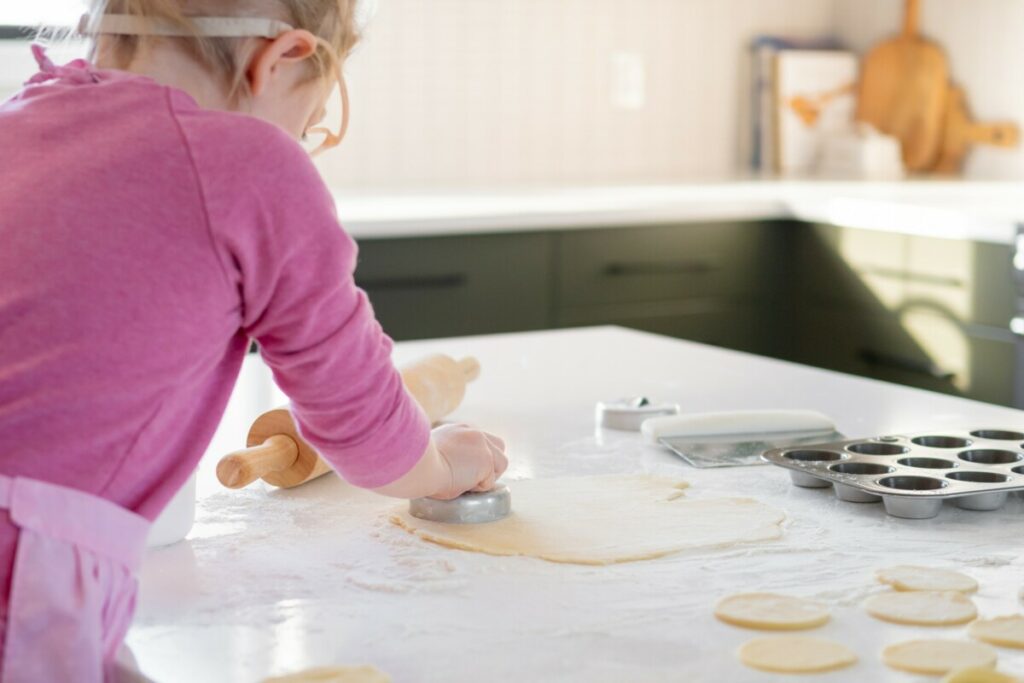 Having a beautiful kitchen is important to many people. But when designing a new kitchen, it is essential to create a space that is functional for you and your family. For many of us, the kitchen is more than a place to cook, it's a place to entertain and spend quality time together as a family. When renovating or building a kitchen, you must think about how everyone in the family can use and grow with the space.
The hub of the home
The kitchen is where everyone gathers at the start and end of each day. While you're cooking dinner, homework is (maybe) getting worked on, board games are won, or art is being created. Depending on the size of your kitchen, adding an island or peninsula with seating is a great place for homework and for everyone to talk about their day while dinner is being prepared. It also creates a great opportunity for small helpers in the kitchen!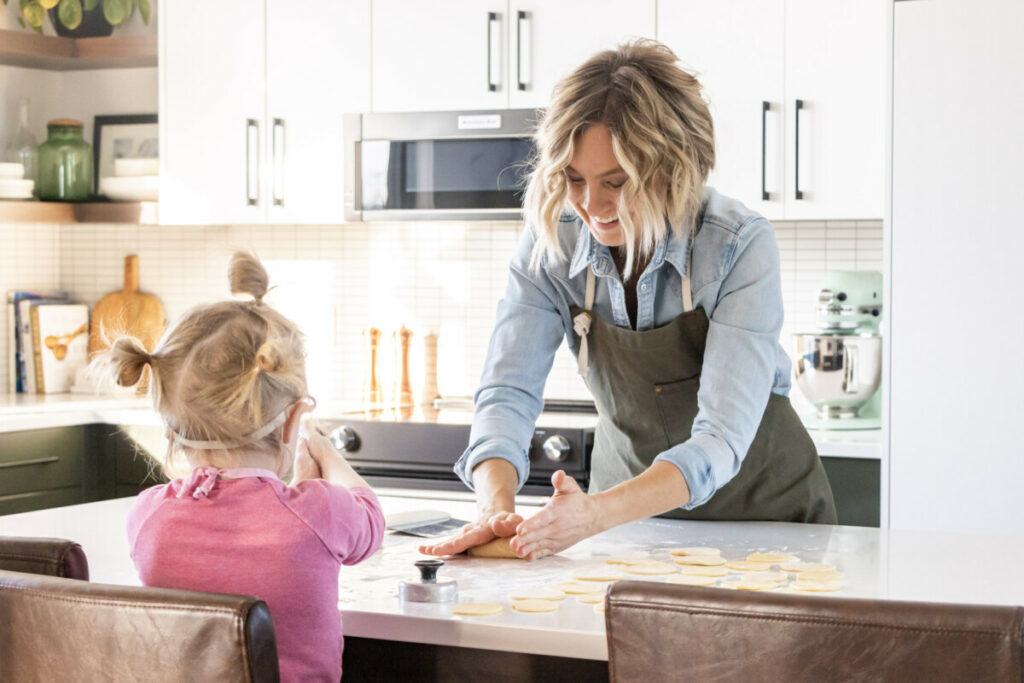 Storage, storage, storage
PANTRY
No matter the size of the kitchen we are always trying to find more storage, especially in a family kitchen. If the space allows, tall pantries with pull outs are a great addition to any kitchen. With full extension drawers you can utilize the full space and store frequently used food items at an easy to reach spot for the smaller ones in the family.
DRAWERS
Kids love to be helpers in the kitchen and try things on their own. They want to reach for their own snacks, set the table for dinner, or pour themselves a cup of water. Dedicate a drawer or two in the base cabinets for everyday use items for items like plates, cups, and snacks. This keeps everything easily accessible at a safe level for little ones. Arrange items in your kitchen using accessories such as wooden drawer dividers, a pull-out trash bin, a corner Super Susan, and pull-out spice racks. This will help maintain organization, especially when kids are assisting in the kitchen.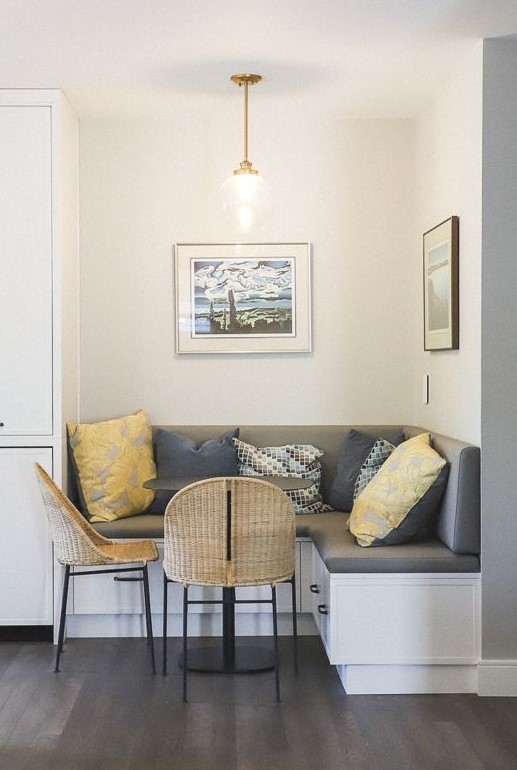 Combine function and form with built-in seating. Drawers in a built-in banquette can be useful for extra storage of crafting items or office/homework supplies.
More than one cook in the kitchen
When the whole family is in the kitchen it can get crowded in no time! Designing your kitchen with the recommended 45"-48" walkway allows more space for others to pass through without having to squeeze by and creates enough room for kids to pull up a stool to help with the cooking!
Durable worktop
Accidents happen – things splatter, spill, and get dropped all over the countertops and cabinets. Lucky for us when it comes to countertops there are plenty of options to choose from. Porcelain, like this product from Laminam, is an excellent countertop choice for busy households.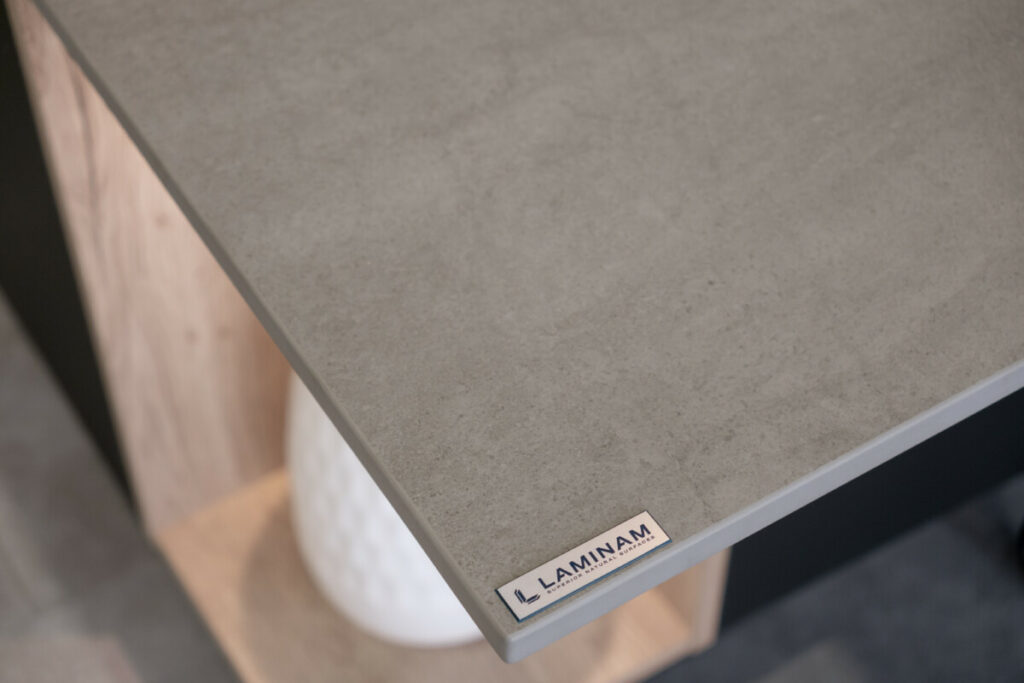 Porcelain is one of the most durable countertop materials on the market today. It will not be affected by heat or acid and is highly resistant to scratches. Some porcelain brands boast that you can prep food using metal knives on the surface and it would only dull the blade. Porcelain is made from 100% natural materials and is considered environmentally friendly. Quartz is another great option as it is more stain resistant than natural stone or laminate. You may even consider a rounder radius edge on the countertop, these will be more forgiving when heads and hips bump those corners.
In the end, designing a family kitchen isn't just about design; it's about creating a comfortable space for everyone to gather. As you begin the process of renovating or designing your dream kitchen, remember the heart of your home deserves to be both beautiful and practical. Our designers are here to help you make that a possibility!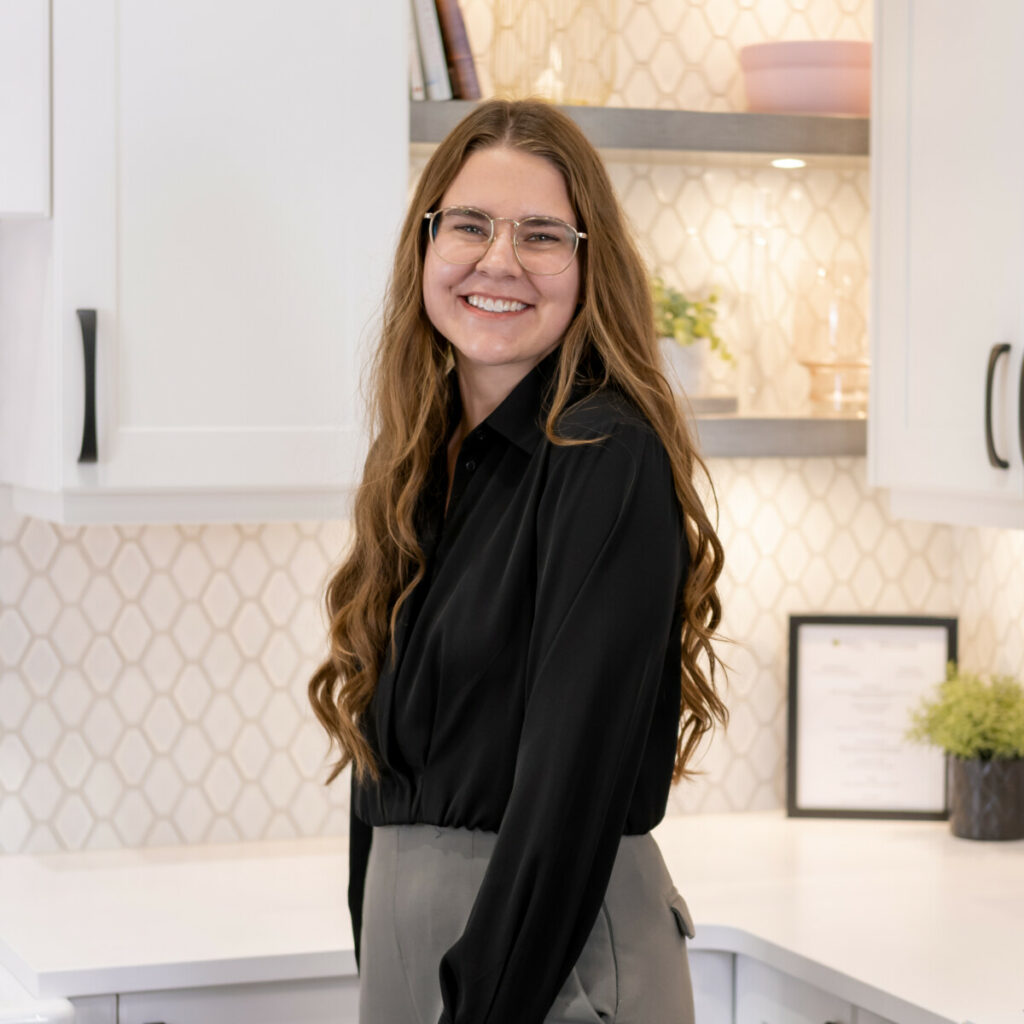 Joanne Penner
Joanne joined the Winnipeg team as the project coordinator in 2022. When she's not keeping the Winnipeg team on schedule, she can be found (with a coffee in hand) capturing images of their beautiful kitchens and managing the Two30Nine social media.
RECENT POSTS PICKED for you