Kitchen Cabinet Renovation Timeline
How long does it actually take from seeing the initial design to cooking in your new kitchen?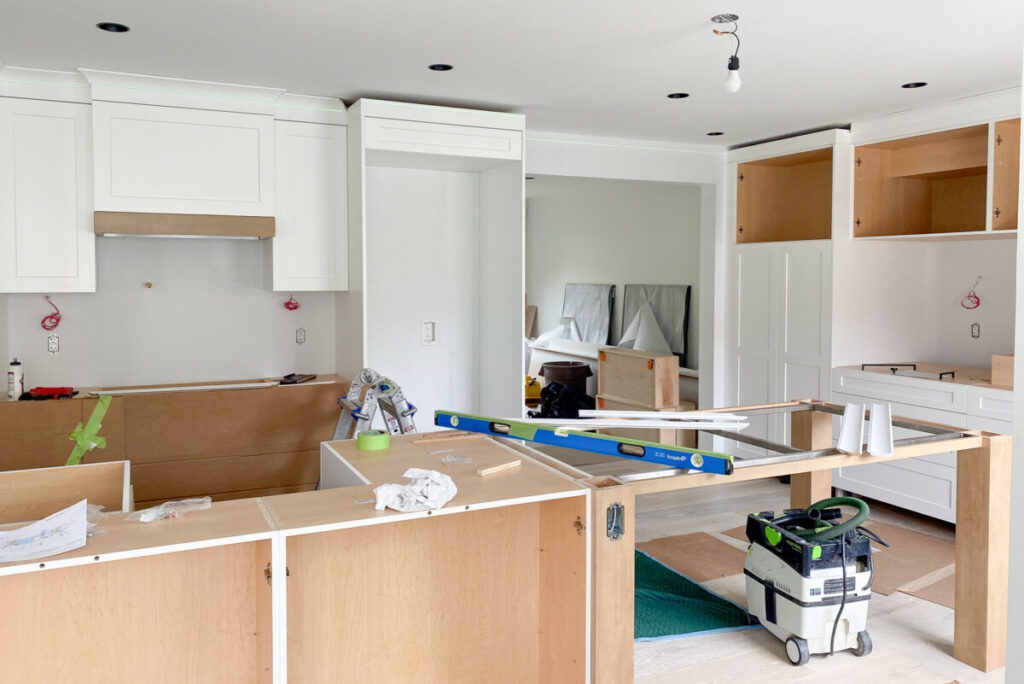 If you're about to embark on a kitchen renovation you may not know what to expect when it comes to timelines. When should you order your cabinets? When should you purchase your appliances? When do you hire a contractor?
No two kitchen renovations are the same and there are several factors that can determine how long it takes from the initial meeting to the completion of your new space: the size of the project, product availability, the efficiency of decision making, and more. Keep reading to learn a bit more about our process from initial design to project completed.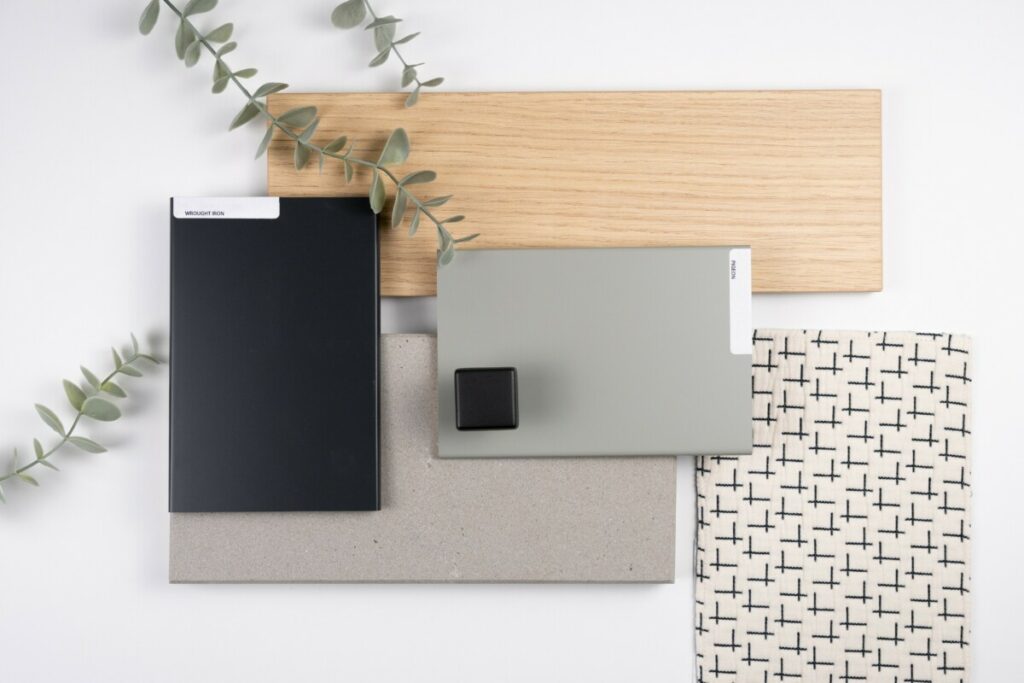 Stage 1 – Planning
TIMELINE: You set the timeline! It could be 1 week or 1 year, you decide!
The pathway to a new kitchen begins way before the demolition begins. The first stage is essential to setting yourself up for a successful renovation. The planning stage can take anywhere from 1 to as long as 12 months, depending on the size of the spaces and how quickly you're able to make decisions. It's important to research and gather inspiration to know what you want in your new space, in design and functionality.
What you will do during this stage:
We encourage you to search for inspiration for your new space on sites like Pinterest or Houzz. The design stage will be simpler if you have an idea of the look and style you want for your space.
We recommend preparing a few notes on the following items:

What doesn't work in your current space?
What are some 'must haves' in your new space?
What are 'dream' items you want?
Are you wanting to make any structural, ventilation, or plumbing changes to the space?

Which kitchen design/millworking firms are in your area, and what is their work like?
What general contractors are available to complete the other items in your renovation besides new cabinetry?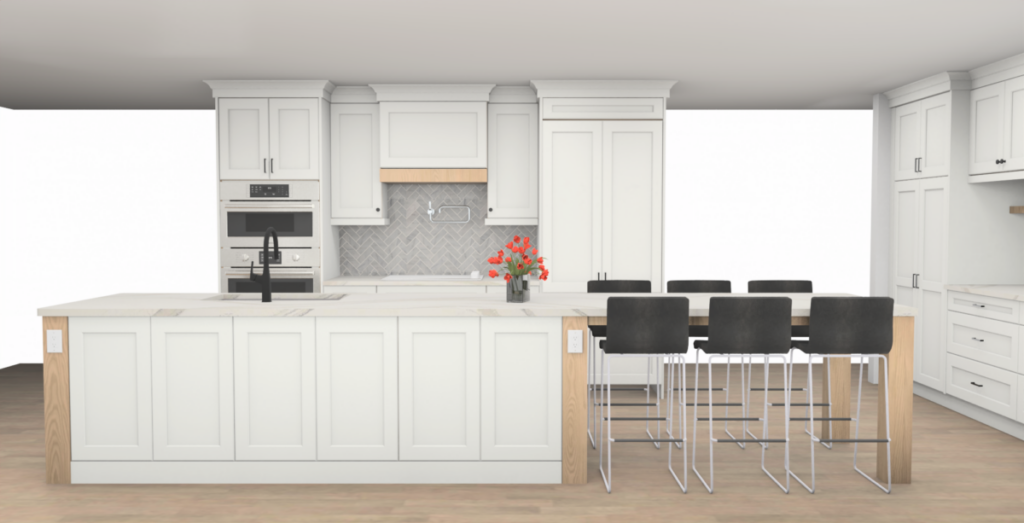 Stage 2 – Design
TIMELINE: Average 3-12 weeks. This stage is dependent on the pace you set with finalizing details and making decisions.
Once you have a vision for your project, it's time to take all your ideas to a millworker to begin the design process! Schedule a meeting with your kitchen designer to go over your ideas and plans for the space, and bring the notes you made in the previous stage with you.
During your design consultation, your kitchen designer will go over space requirements, door styles, colours, finishes, countertops, cabinet inserts, timelines, hardware, etc. These decisions will be made over the course of multiple design meetings. For an average kitchen project, we have about 5 meetings with the client before placing the order.
Early in the design stage, your kitchen designer will also come to your home to measure the space.
Your designer will then create a realistic 3D rendering of the entire space to visualize the new space. They will review these drawings and the pricing with you, making notes of any changes you wish to see and answering any questions you have. They will make revisions for you as needed to ensure you are satisfied with the final design. Once the design is all or nearly finalized, it is time to make final product selections, such as handles, cabinet colour, doorstyle, and countertops.
The final step in this stage is to sign the contract and place a deposit once the details and design have been finalized. Once this has happened, your kitchen designer will place the order for your new cabinetry!
What you will do during this stage:
Schedule a meeting with your kitchen designer.
Finalize design decisions.
Confirm final appliance dimensions & model numbers prior to cabinets being ordered.
Sign off on your contract and dimensioned drawings prepared by the designer.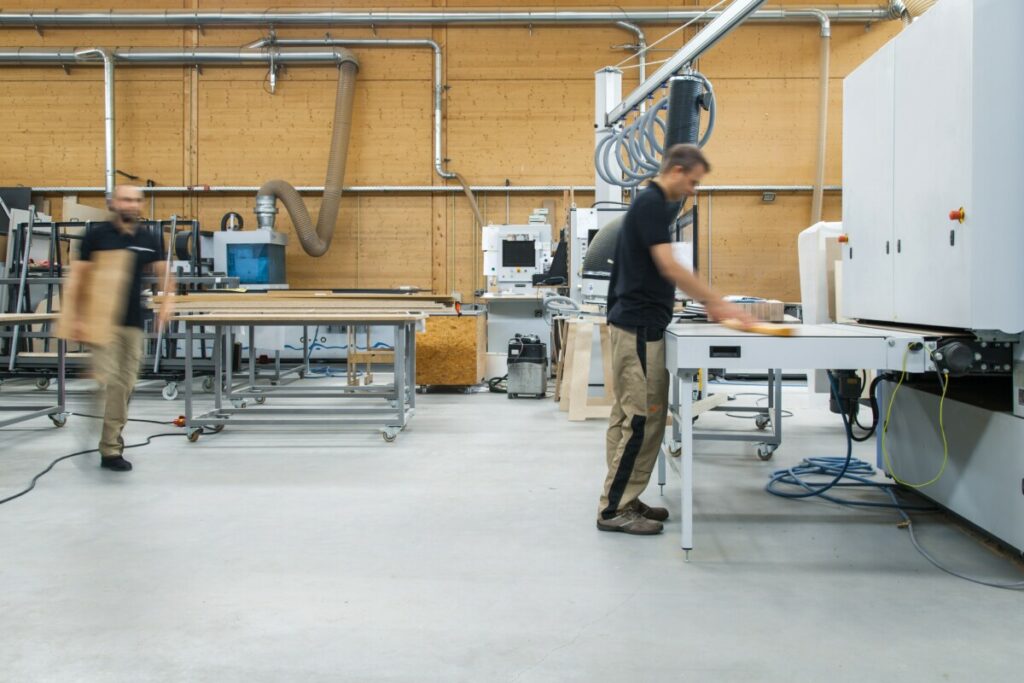 Stage 3 – Cabinet Production
TIMELINE: 2-3 months. This timeline is always changing depending on material availability and lead-times from the factory.
Your kitchen designer will place the order for your cabinetry, along with the countertops, hardware, and any other materials needed for your project. Once your cabinets are in production, we will reach out to schedule the delivery and installation of the project.
What you will do during this stage:
Confirm delivery and install dates.
Order sink(s) and faucet(s)
Pack up your kitchen and set up a temporary space (see tips on living through your renovation)
Meal prep to prepare for the time without your kitchen.
Work with your contractor to prepare the space – i.e. demolition, electrical, plumbing, flooring, painting, etc..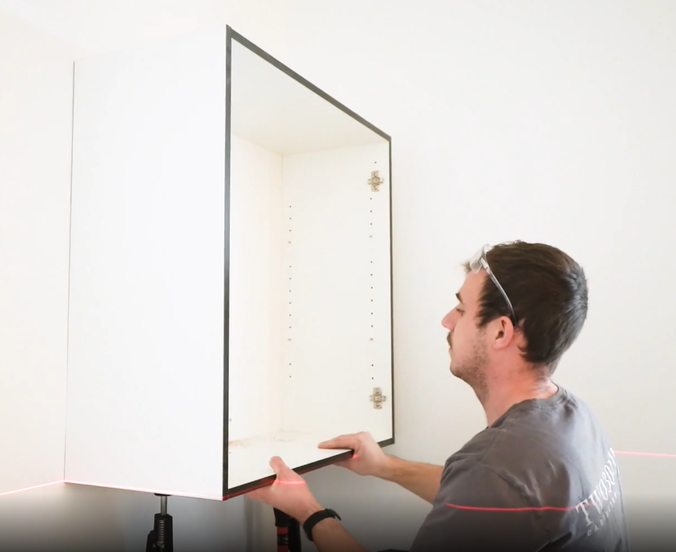 Stage 4 – Project Completion
OVERALL TIMELINE: 1-2 months
This is the most exciting part; your cabinets will finally be delivered! When working with our team we will lay down cardboard and foam to protect your flooring and deliver the cabinetry right into your space and unbox them. Once the delivery has been made, an installer will come to complete the installation and your countertop will.
DELIVERY TIMELINE: 1-2 days depending on size of project.
INITIAL INSTALL TIMELINE: 1-2 weeks depending on size of project.
After the initial installation, there may be a need for return trips depending on the scope of work to be finished, what additional parts are needed from the factory, and what items on site need to be finished such as flooring, backsplash, etc. These items will usually follow within several weeks after the initial installation.
COUNTERTOP TIMELINE: 3-4 weeks.
Solid surface countertops such as granite, quartz, Corian or porcelain require a template to take place once cabinets are installed and then will proceed to fabrication and installation. The average length of time between template and installation is 3-4 weeks, depending on your countertop provider and material availability.
What you will do during this stage:
pay remaining balance prior to delivery.
sit back and enjoy it all come together!
install backsplash/flooring/appliances as needed.
After many years of working with homeowners on their kitchen renovations we have learnt that no two renovations are ever the same! Delays and product shortages happen, and you must learn to keep your schedule flexible. Your designer will be alongside you every step of the way to handle unexpected items as they happen, answer any questions you have, and ensure you are thrilled with your final space!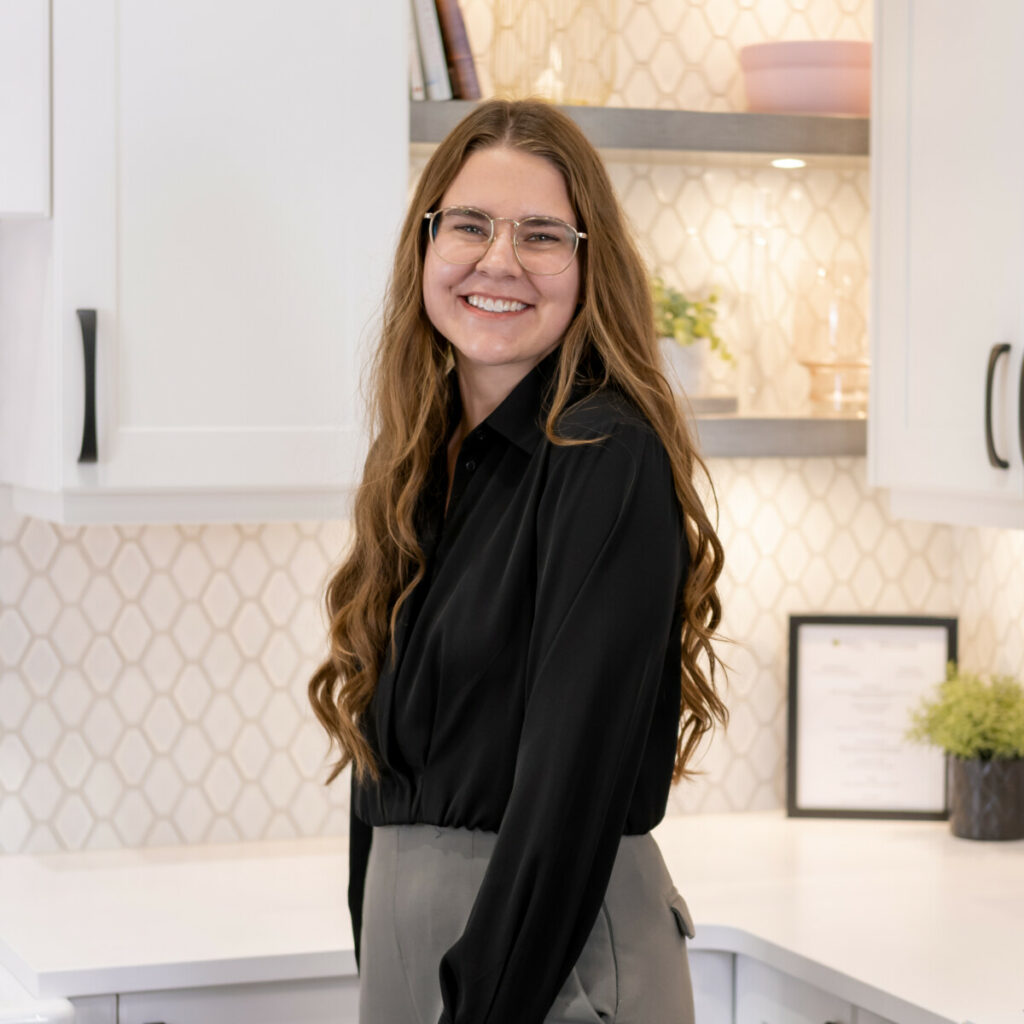 Joanne Penner
Joanne joined the Winnipeg team as the project coordinator in 2022. When she's not keeping the Winnipeg team on schedule, she can be found (with a coffee in hand) capturing images of their beautiful kitchens and managing the Two30Nine social media.
RECENT POSTS PICKED for you