Should You Get Two-Toned Kitchen Cabinets?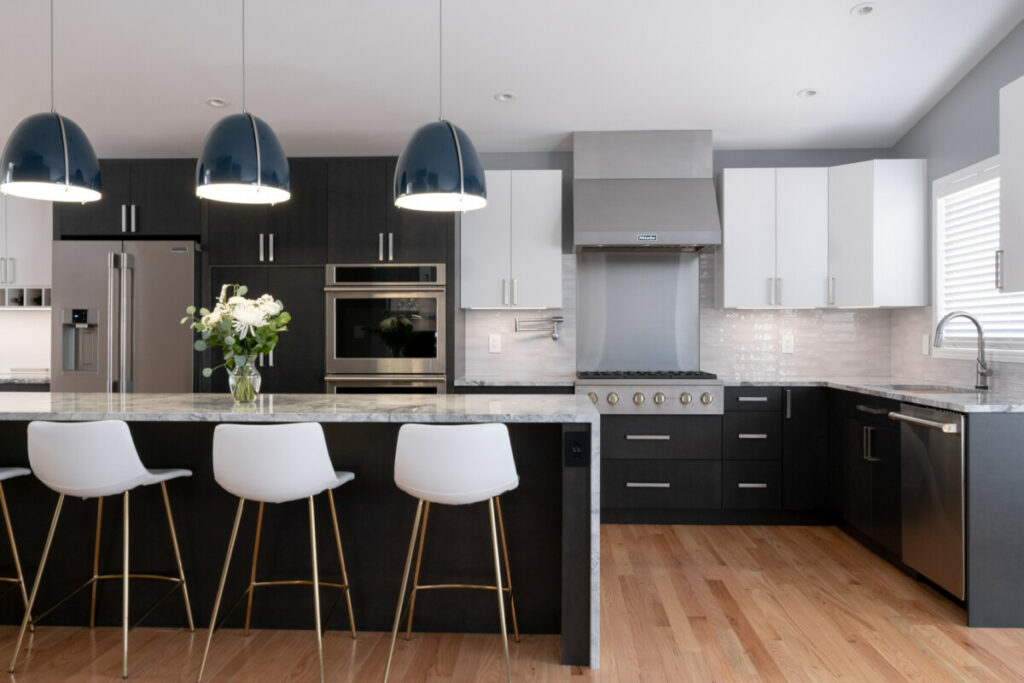 For decades, kitchens were just a place to prepare meals. They were simply functional and not inviting to guests, so colours and personality were less essential to the design. As kitchen walls have gradually come down, opening up into larger open concept spaces the unspoken agreement is that they should reflect your style and personality as much as any other room. Having a design that is unique to you is crucial in creating a space that you'll love. Multi-toned cabinetry is a great way to achieve this.
One reason that two-toned cabinetry is so popular is that the scheme can work for any design style, from farmhouse to contemporary. The colour-mixing options are endless which makes the design process fun as well. Having two-toned cabinets can improve esthetic and can create the illusion of more space even if your kitchen is on the smaller side. The options do not end with colours alone, you can incorporate different textures and finishes to achieve the same result. It is an easy way to infuse your personality and add visual interest to the space.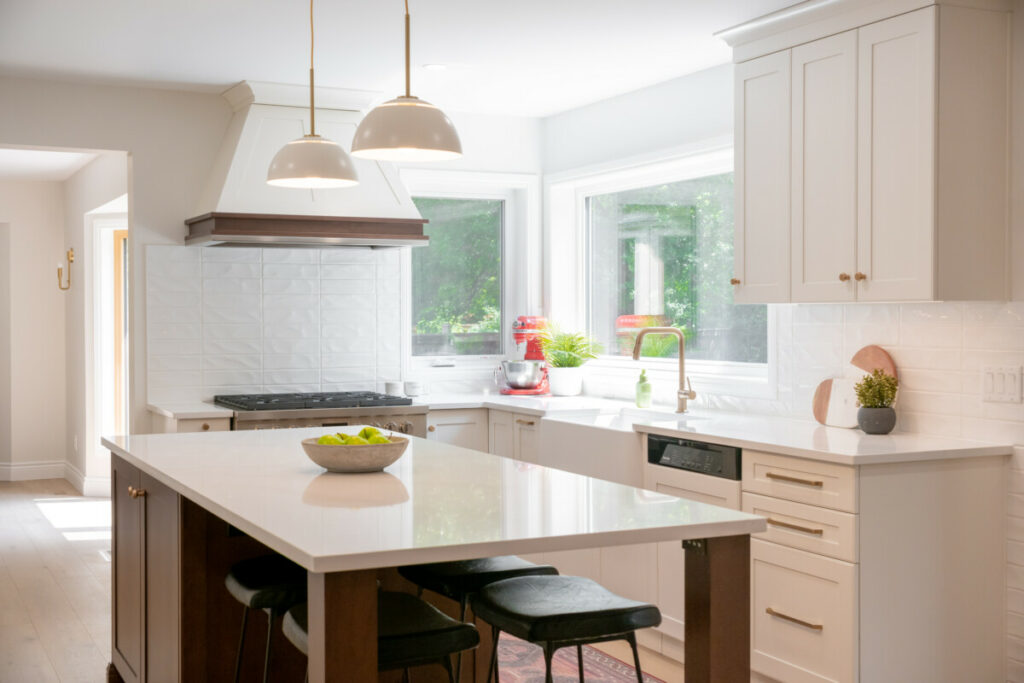 Here are some key advantages to consider:
Visual interest – by combining different colours and finishes, you create focal points that add depth dimension and warmth to your kitchen design.
Balance – contrast between the upper and lower cabinets or the island and surrounding cabinets. This contrast adds visual balance and can make your space feel more dynamic and esthetically pleasing.
Highlighting design elements – contrasting colours provide an opportunity to showcase specific elements or features. For example, drawing attention to open shelves, hood details, or other decorative features.
Personalization – create a unique kitchen that reflects your taste. You can choose colours that complement the overall scheme of your home, or make a bolder statement with colours and contrast.
Illusion of space – generally, it is more desirable to have lighter colour on the upper cabinets and darker colours on the bottom, especially for smaller kitchens. Darker colours on the bottom help to define and ground the space, while lighter colours draw the eye up and make the room feel brighter.
Versatility – multi-tone cabinets work very well for many styles, whether you are aiming for a kitchen that is traditional, transitional or modern.
Are two-toned kitchens a passing trend?
White kitchens no longer hold timeless appeal. Two-tone cabinets offer a versatility that single-colour kitchens do not have. Offering an opportunity to infuse character and personalization for any design scheme. With careful selection and design features that align with your desired style, your two-tone kitchen will withstand the test of time. The key to successful combinations is to find balance between the colours. Whether you opt for contrasting or complementary shades, or a combination of textures, the goal is to create a harmonious balance that breathes life and joy into the space.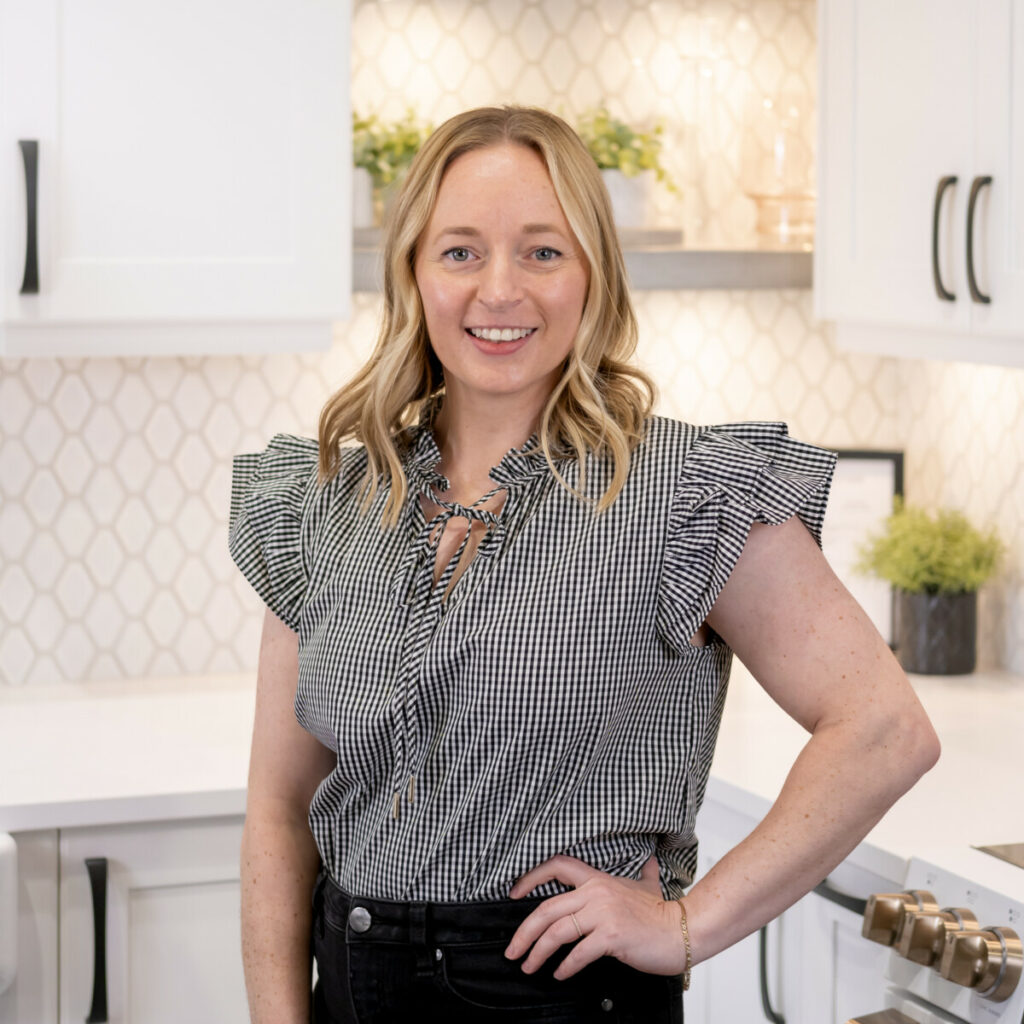 Julia Peterson
Julia got into kitchen design in 2017 after completing her bachelor's degree in architecture at the University of Toronto. Her passion for design and home improvement is a lifestyle – living and breathing renovations, she is always working on something in her own home along with her husband and 3-year old son.
RECENT POSTS PICKED for you