The Hottest Kitchen Cabinet Colours and Styles
MOST POPULAR KITCHEN DESIGN TRENDS IN 2023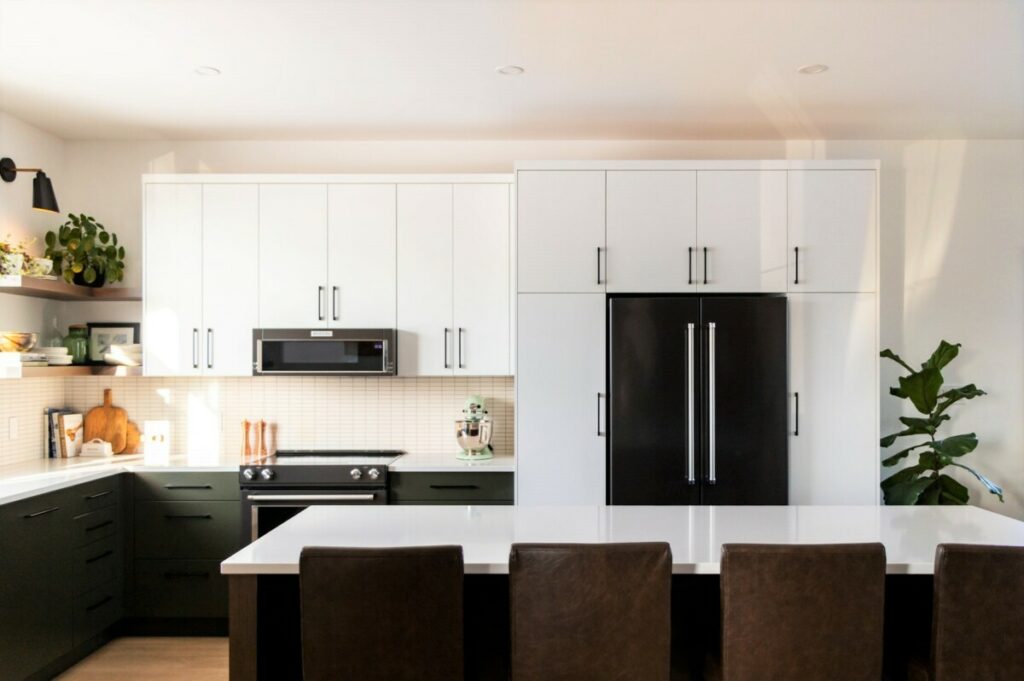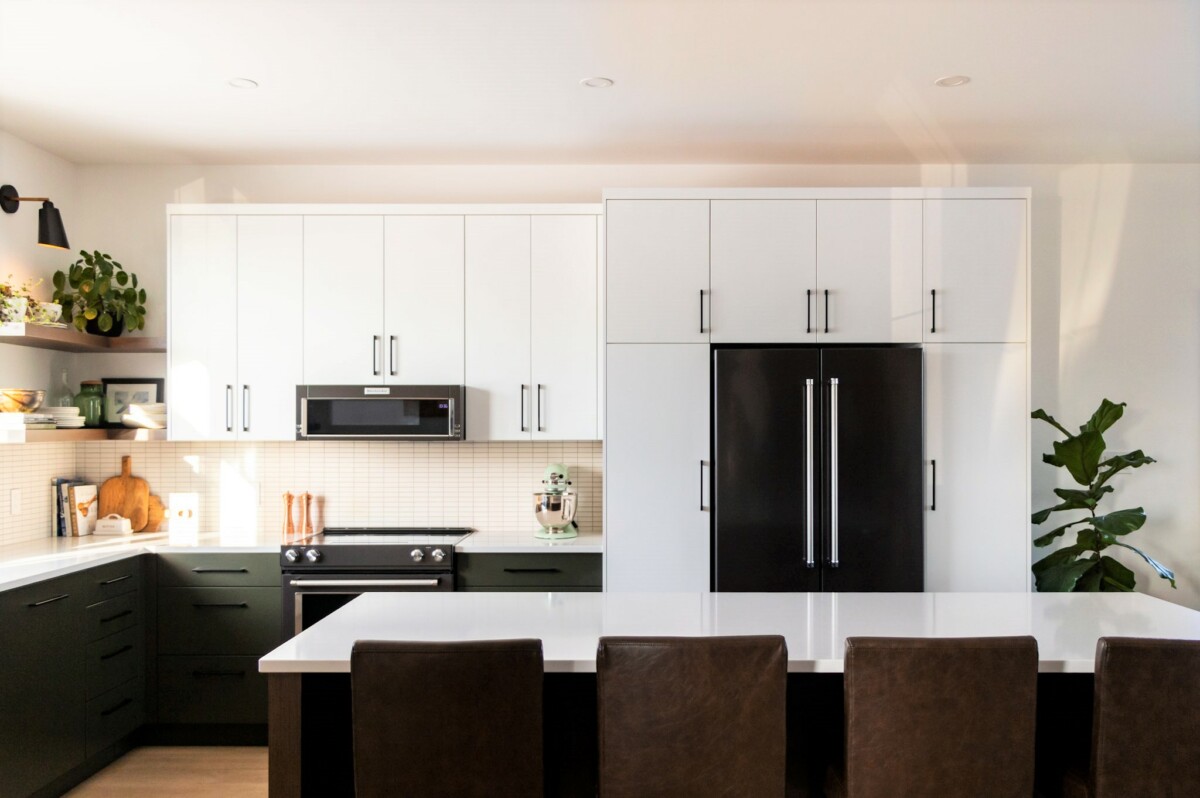 The trends and popularity of design styles come and go just as quickly as the seasons change in a year, especially here in Manitoba! While it's important to make design choices for your space that you will love for many years to come, keeping an eye on the current design trends is a great way to see the latest innovations and products. In today's blog we're going to cover a few of the most popular trends in countertops, woods, colours, and door styles. And maybe, just maybe, you'll find inspiration for your own project.
Light and Airy Woods
Light or natural wood tones have been gaining in popularity in the last year. We are seeing materials such as white oak, natural alder & woodgrain melamine used either on their own or in combination with other cabinet finishes in many spaces. These materials add natural texture to a space and evoke a feeling of calm and connection to the environment. The natural tones pair well with the latest in stone surfaces as well, such as Dekton's new Pietra Kode series, bringing harmony through the combination of these materials.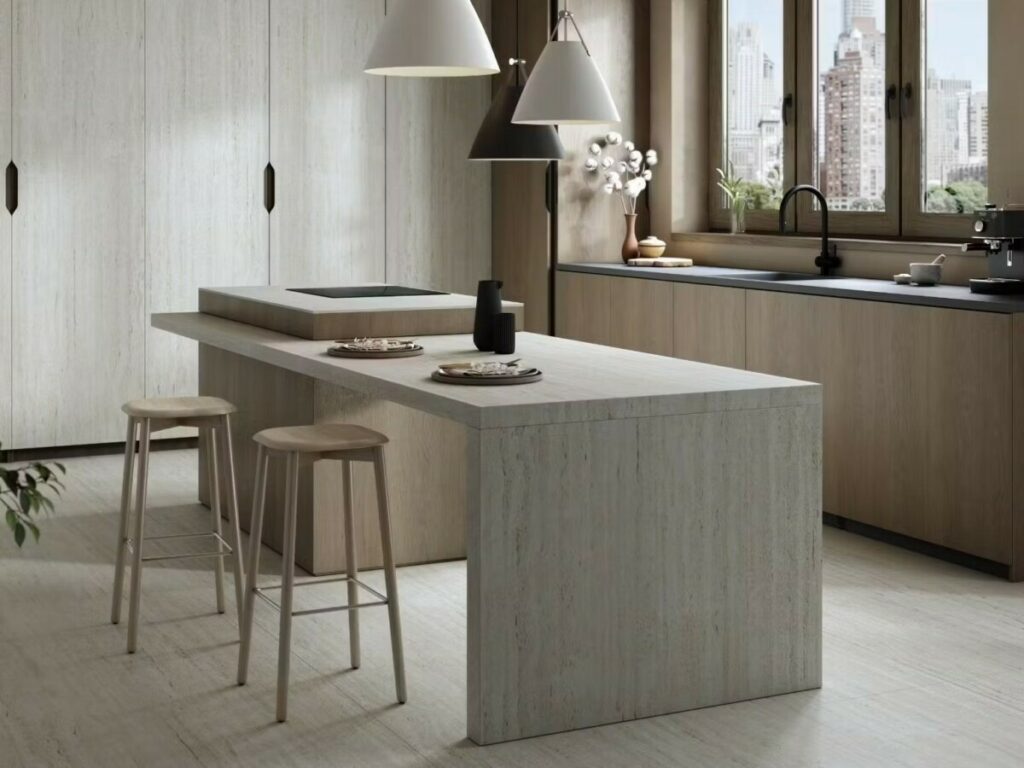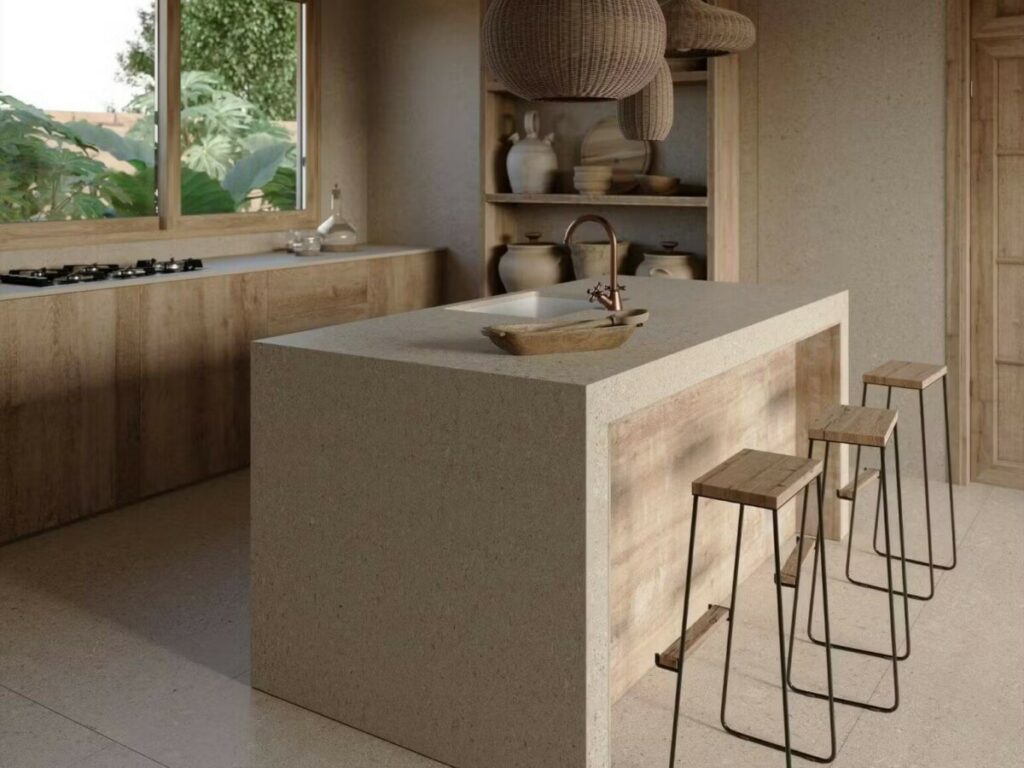 Images: Cosentino
Cabinet Colours and Door Styles
WARM WHITES & NEUTRALS
Have you ever been worried that a white kitchen may be too stark for you? As we are now seeing a move away from cooler tones and grey, there is more of an appetite for some new go-to neutrals to take center stage. Our latest color launch brings many of these options into our standard paint offering, such as Dove Wing, Natural Cream, Revere Pewter, and Edgecomb Grey, streamlining the selection process in finding that perfect shade.
COLOUR
With the launch of 35 new standard paint finishes this month, the theme is most definitely bringing color into the kitchen. From a dark and moody offering like Wrought Iron to the cheerful blush of Chippendale Rosetone, this release has something to satisfy any color craving. The collection has its foundation in some of the most popular custom color requests that our factory receives, as well as the latest color trends that are emerging in home decor.
RECESSED PANEL
These doors, also commonly known as a shaker door, continue to be the most popular family of profiles for kitchens today. This type of door can be very clean and simple comprised of a square frame and edges. However, this profile can also be dressed up with different interior and exterior frame profiles to add more detail to create a custom look tailored to your space.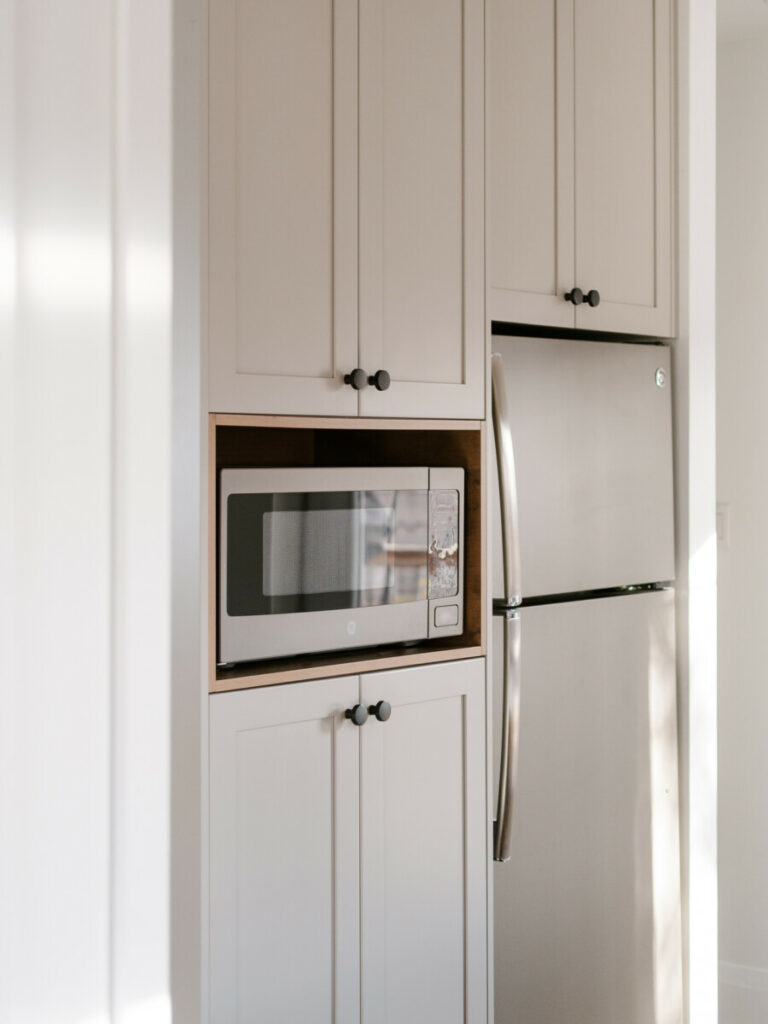 SLAB
A flat door offers the most modern aesthetic and is easy to live with due to its ease of cleaning. This style lends itself to clean line spaces and is offered in a variety of materials, including paint, wood veneer, melamine.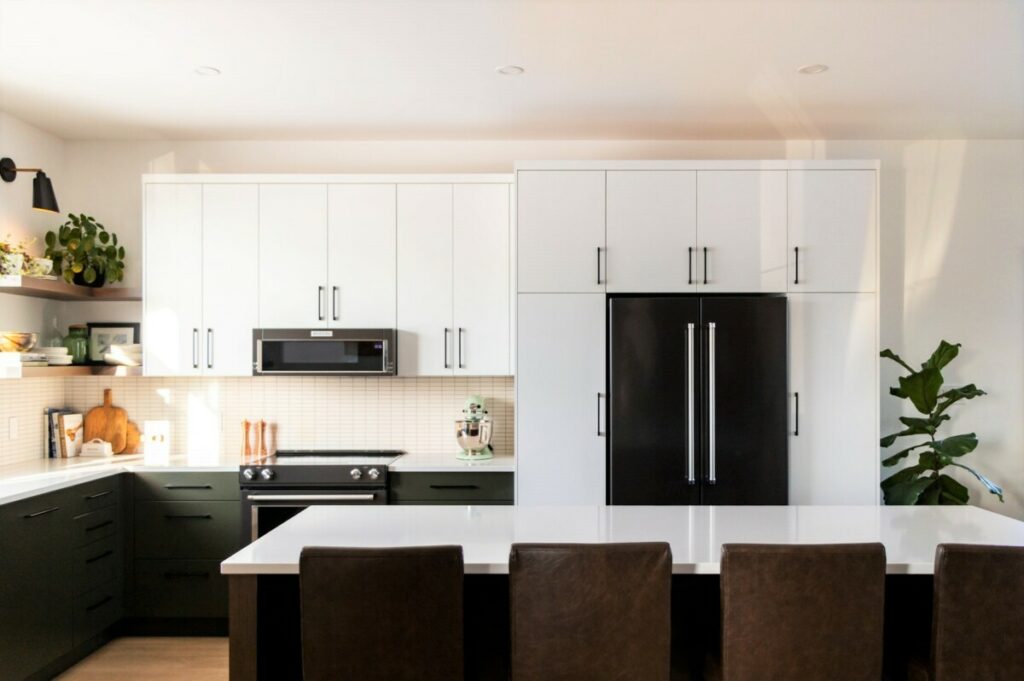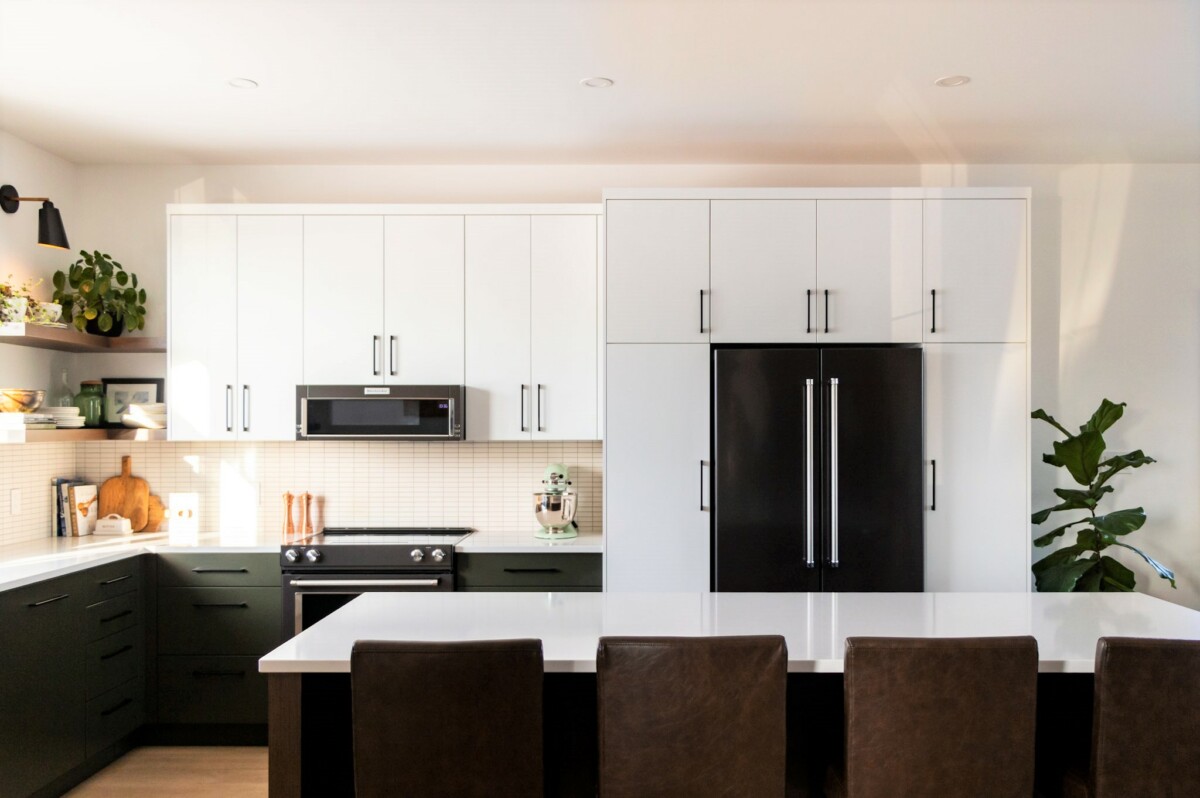 SLIM SHAKER
This is the newest door style on the block but has gained popularity fast! Also known as a micro-shaker, this profile features a thin frame around a slab panel. This creates a more contemporary feel than conventional recessed panel doors, while adding some detail that some may feel a slab door is missing.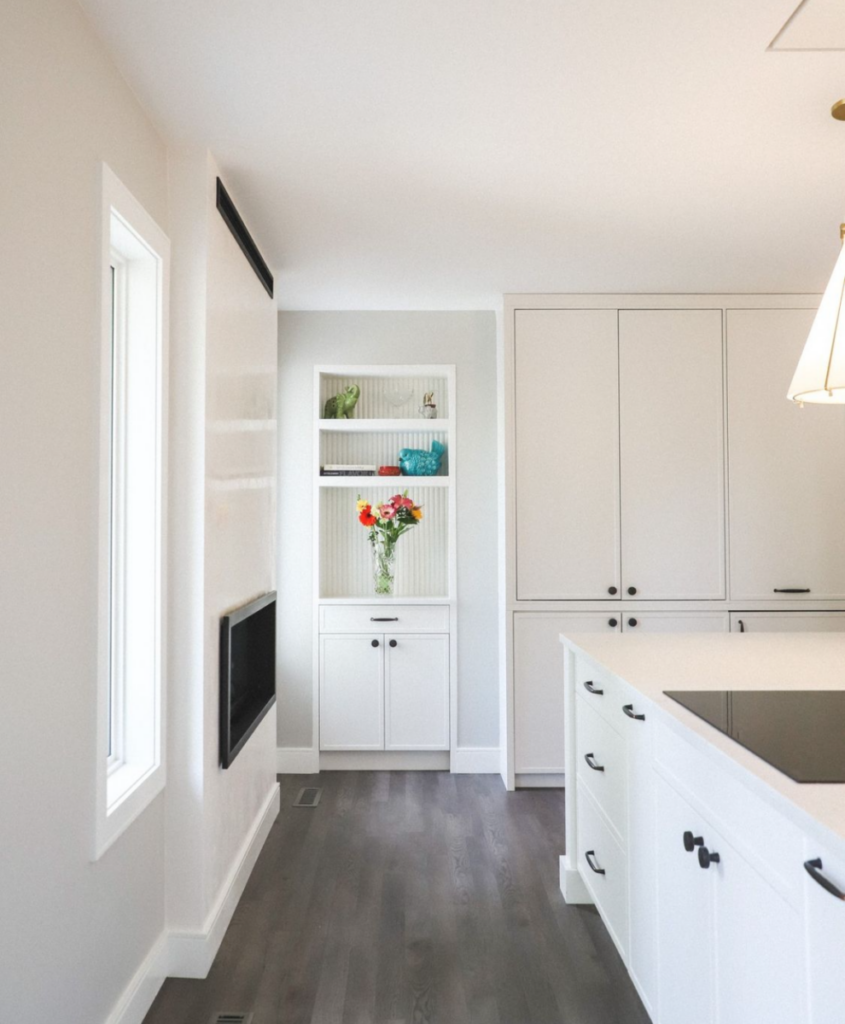 Image: Alair Homes
Overall, we are seeing homeowners favour introducing more colour, warmth, and creativity into their kitchens. If you're looking to create your own space that will incorporate these current trends and stand the test of time, our designers would love to chat! Give us a call at 204-229-9015 (Winnipeg) or 204-822-8080 (Morden).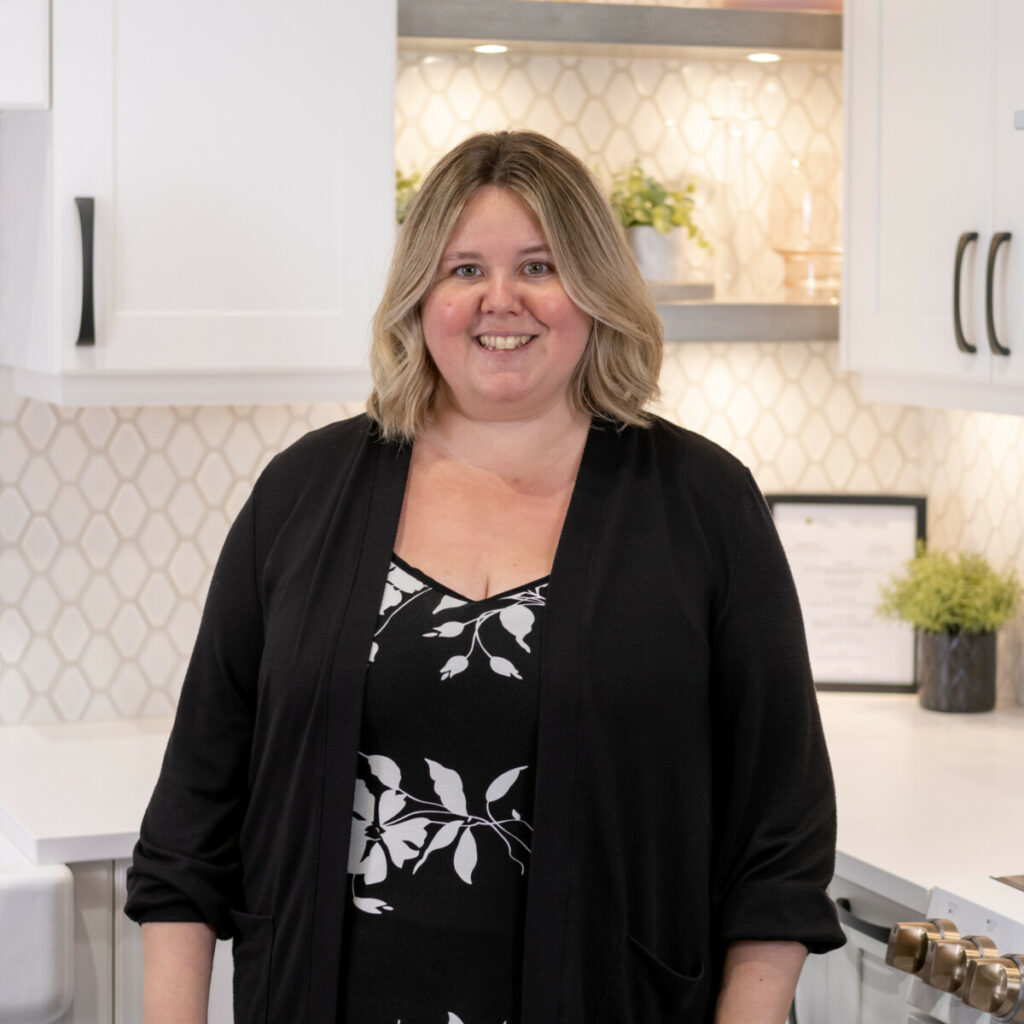 Candace Rudd
Candace has been assisting clients with their cabinetry needs since 2005, and in that time has worked on projects of all sizes in both Manitoba and Ontario. She is proud to hold the Certified Master Kitchen & Bath Designer (CMKBD) designation with the National Kitchen & Bath Association.
RECENT POSTS PICKED for you