Tips for Living in Your Kitchen Renovation
How to sustain your sanity when the heart of the home is out of commission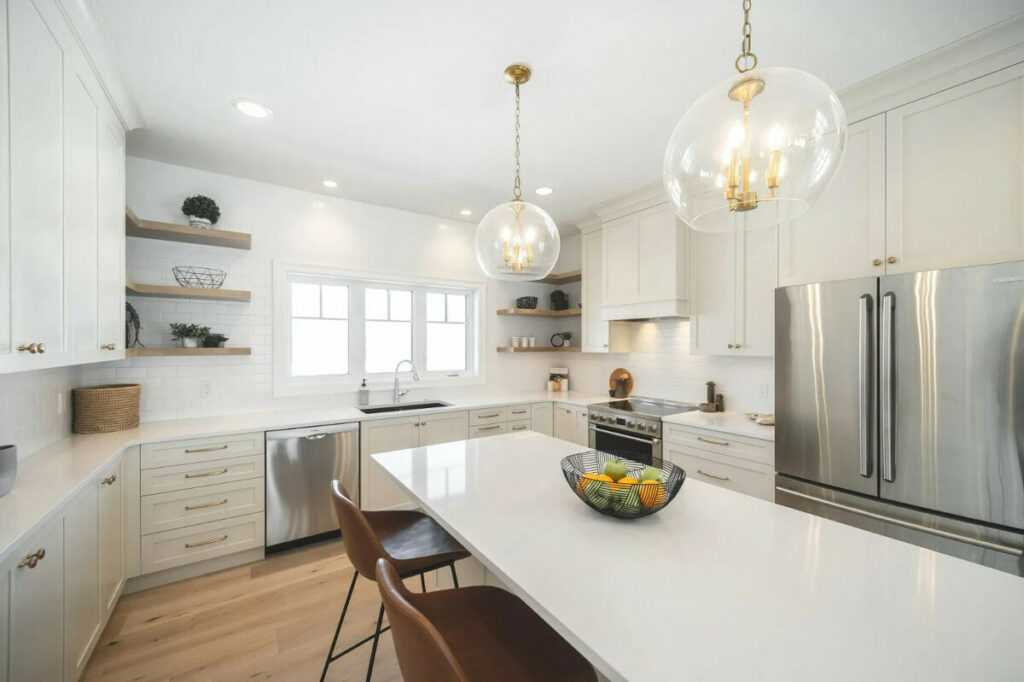 You've started your kitchen renovation…now what?
There are perhaps few things more daunting to consider than losing your kitchen, especially if you are a busy and on-the-go household. Just the thought of no sink to wash dishes in, no counter space to prep lunches, nowhere to grind coffee beans….yikes!
Continue reading as we discuss some of the ways you can prepare for this interruption to daily life.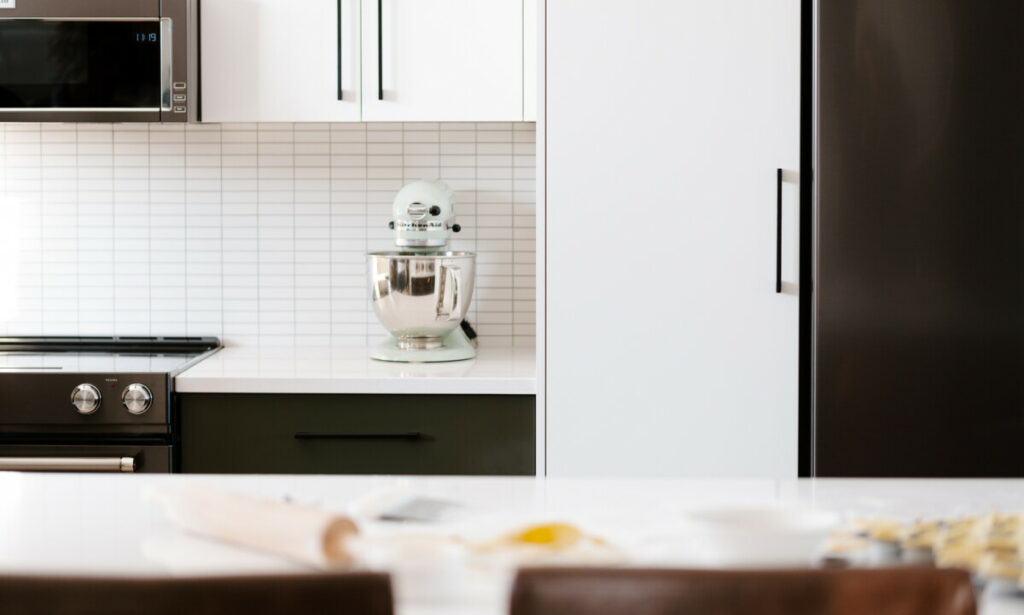 Planning, planning, planning….
It's likely that you will know ahead of time when and for how long you will be in between kitchens – that period of time after the old, dated cabinets & countertop come out and the beautiful new ones come in.
A couple of weeks before tear-out and demolition begins, we recommend preparing some easy freezer meals. This way, you might find yourself reaching for the food delivery app less often!
Having a few casseroles in the freezer to toss in the oven, or pre-mixed ingredients to place in the slow cooker on busy weeknights can save your brain – and bank account! Here are a few recipes that are sure to please:
Find a space to cook
Adjacent to the kitchen space (but hopefully away from the dust and noise!) we recommend you designate a temporary workspace that will serve as the interim "base" for your kitchen needs. This space will ideally be near your fridge's temporary home, have a useable worktop such as a large folding table, provide a space for you to use your microwave, set up your coffee maker or kettle, and store necessary items such as cutlery & coffee mugs, etc.
Depending on the duration of this life interruption, you may even want to consider purchasing a "camp kitchen", such as this one from Cabela's, which even includes a flexible sink!
Take it outside
Why not embrace the situation, and take your mealtimes outside for the time being? Many people find it easier to be without a kitchen during the warmer months (we get it, that limits you to a pretty short window in chilly Manitoba!), as this will give you the option of cooking and even dining al fresco. Nothing beats a summer evening barbecue!
Get the water running
Living without a sink can be the most difficult part of a kitchen renovation, but there are a few ways to work around this. Depending on how much of your home is being changed, your contractor may be able to temporarily hook up your dishwasher. This might save you kneeling over the bathtub to wash some of those dishes that inevitably accumulate.
You may also be able to request a temporary sink. Sometimes, the lone sink cabinet from your old kitchen can stay in place, with the sink temporarily hooked up, until just before the new kitchen begins going in.
Once your new cabinets are in and you are waiting for new countertops, you can ask your contractor to lay a piece of plywood across the sink cabinet and hook up a sink while you wait.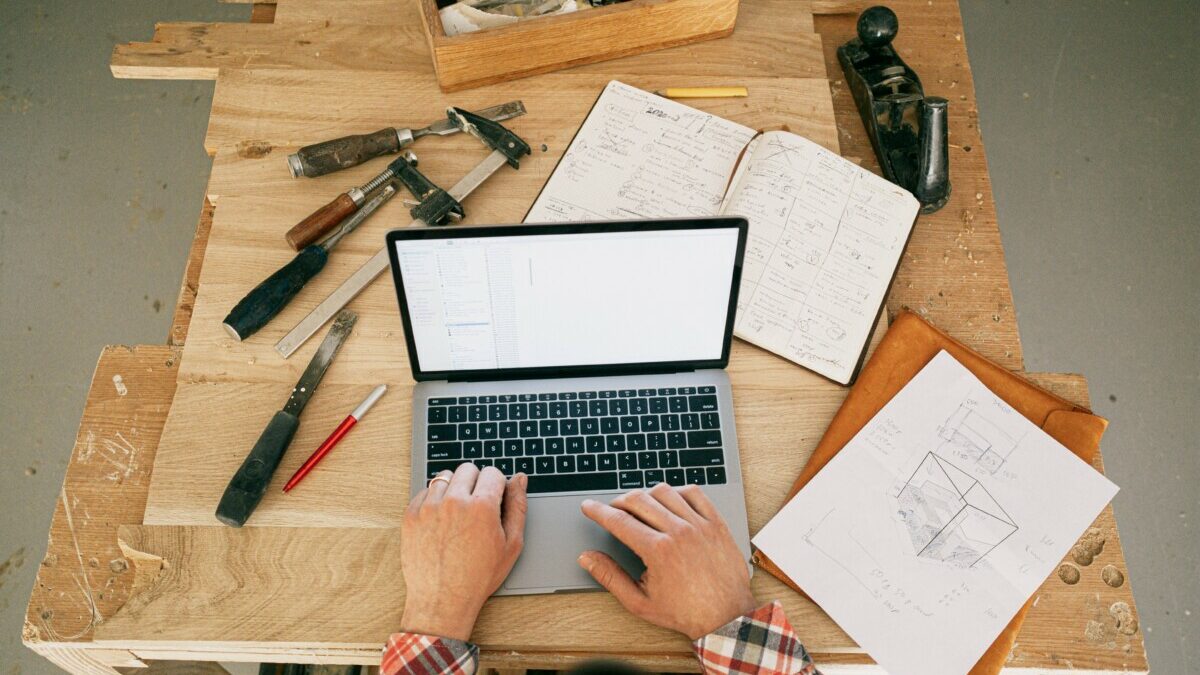 Most importantly – expect dust & disruption, lean on your trusted tradespeople, & stay positive
You're almost there! Nobody likes their comfortable routine being interrupted, but we promise it's worth it. 6 months from now, unpacked into your beautiful, new, custom kitchen, you won't even remember how tired of paper plates and sandwiches you were.
Don't be afraid to express your concerns, questions, and hesitations with your kitchen & bath designer – we've learned a few hot tips over the years and are more than happy to help you navigate this process!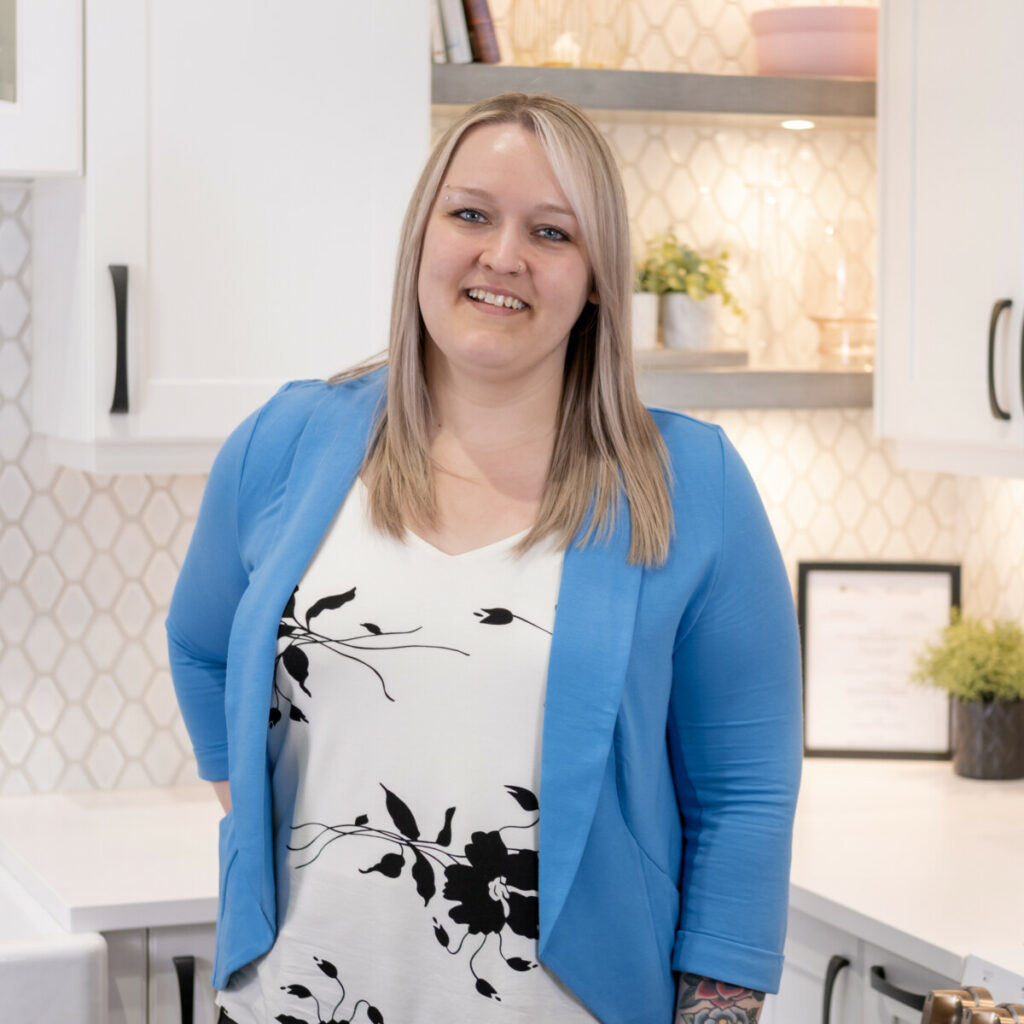 Victoria Avanthay
Victoria has worked in the cabinetry industry since 2013, with a passion for creating beautiful, high-quality, and thoughtfully planned spaces. In 2022, she was proud to join just a handful of Manitobans to earn CKBD appellation through the NKBA. She carries a wealth of product knowledge and can't wait to help you plan your next cabinetry project!
RECENT POSTS PICKED for you