Top 3 Trends for Kitchen & Bath in 2023
Recap of KBIS 2023 – Las Vegas
What will the hottest kitchens & baths look like in 2023?
There are a seemingly endless number of directions that you can go when planning the material selections for your project. It can feel difficult and overwhelming – however we are here to help! The Kitchen & Bath Industry Show (KBIS) was held in Las Vegas January 31-February 2nd, and we were on the front lines to explore what is coming to kitchen & bath design this year.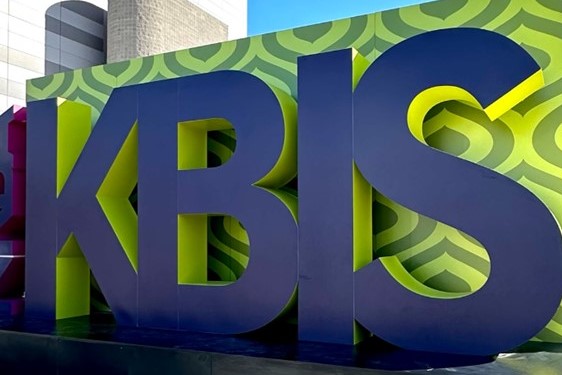 Colour, colour, and more colour!
As you walk onto the show floor you are hit with one thing (other than the thousands of design enthusiasts roaming about) – bold colours!
The GE Café booth was a special treat for anyone that loves living in full colour. Their amazing appliances were showcased among bold pink, orange and green.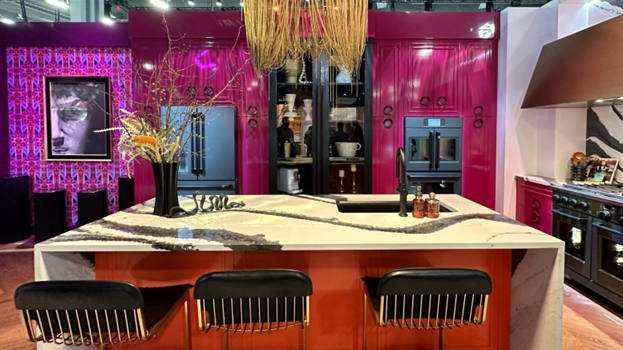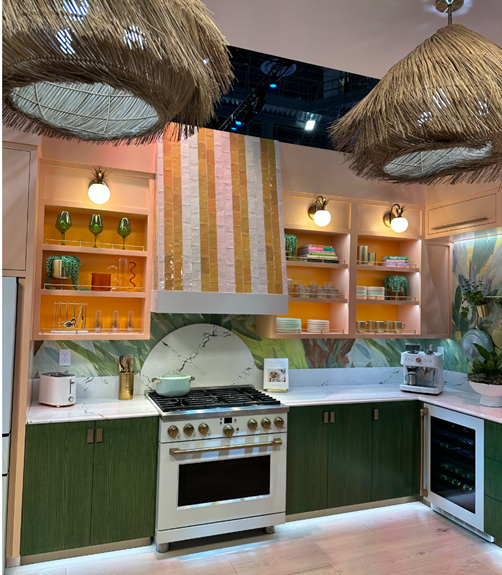 In addition to the delicious green range that they had on prominent display, there was also an adorable tiki inspired space featuring pastel island tones.
Green cabinetry is still big for 2023 – everything from deep olive to light sage tones.
Colour was making an appearance in more places than cabinetry as well. Smeg was showing off their adorable retro appliance line up, and Kohler is brining back colour to the bathroom in a big way by reintroducing a limited edition series of their past shades.
Lux Materials and Metals
Bold marble patterns, dancing shower heads, detailed tile & metallic details were everywhere. You can expect to see many of these gorgeous details making their way into projects in the coming months.
Kohler featured a shower display that would give the Fountains of Bellagio a run for their money. With dancing showerheads and body jets, the spa bathroom just got an upgrade!
Cambria was the epitome of luxury finishes at this year's show. Their new Everleigh pattern was stunning on this custom island with fluted panel detail and textured hood cladding.
Their newest series of stone features alloy veining in brass or steel to create never before seen textures and patterns in quartz surfacing. The display featuring Berkshire Brass tops brings both bold color and lux materials together.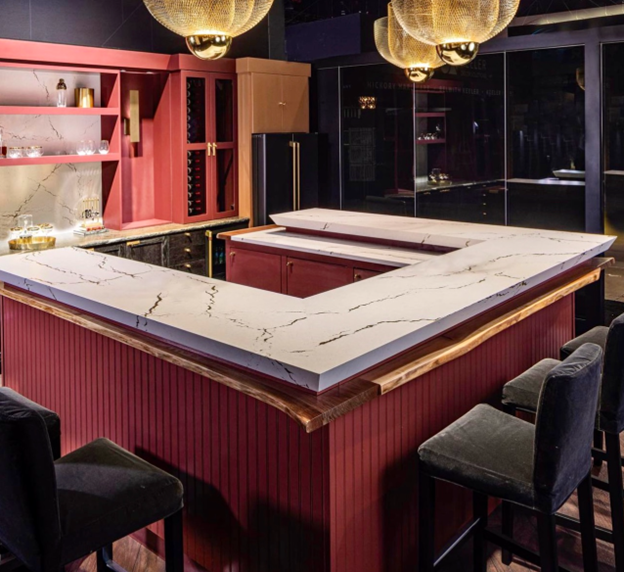 Details like a gloss porcelain lined drawer box and mirrored tile details add some unexpected glam to everyday areas.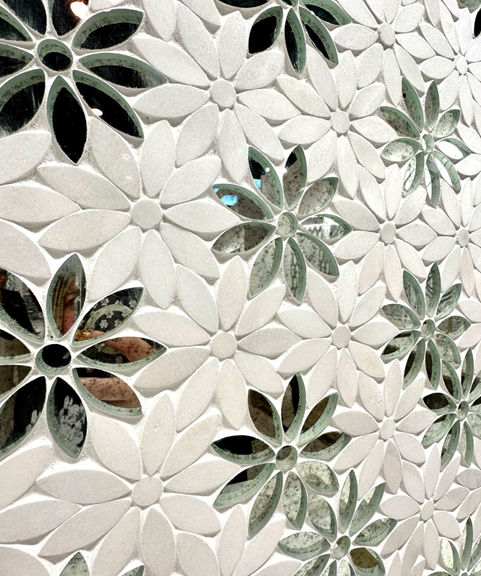 Not to be overlooked is the jewelry of the kitchen – the hardware! Belwith Keeler was featuring collections that evoked golden nuggets, polished pebbles and even raw crystal knobs.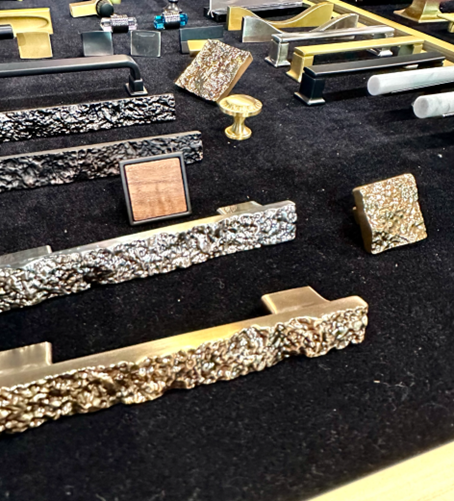 Nature Inspired Materials and Textures
Nothing can be as calm and inviting as a space one with nature. This year the outside will come in through light wood tones, sculptural wood details, terrazzo & limestone stone pattern and organic shapes.
Cosentino launched a new collection of their Dekton ultracompact surface that is perfect for indoor and outdoor use that is all about the natural feel.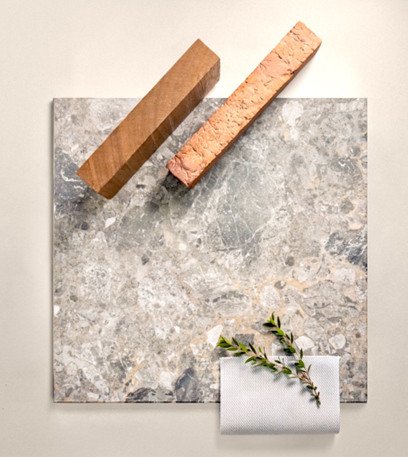 Both Art For Everyday and Richelieu had their fluted and slatted panels front and center. This will continue to be a sought after detail on walls, islands & cabinets.
Hardware featuring wood inlays and stone materials worked to bring the natural feel of these materials down to the smallest of details.
The glitz & glam gets combined with the soft natural features of this display, showing how many of these elements can be used together.
Bath fixtures get in on the action as well! Kohler was showing off vanity sinks in organic pebble shapes. There was even a teak pedestal sink for all those mid-century lovers out there!
There was so much to see and do that we couldn't possibly get to it all, however these three themes (on their own or in combination) are sure to be the standouts.
Now that the desert sun has set on KBIS 2023, we can't wait to see what next year will bring!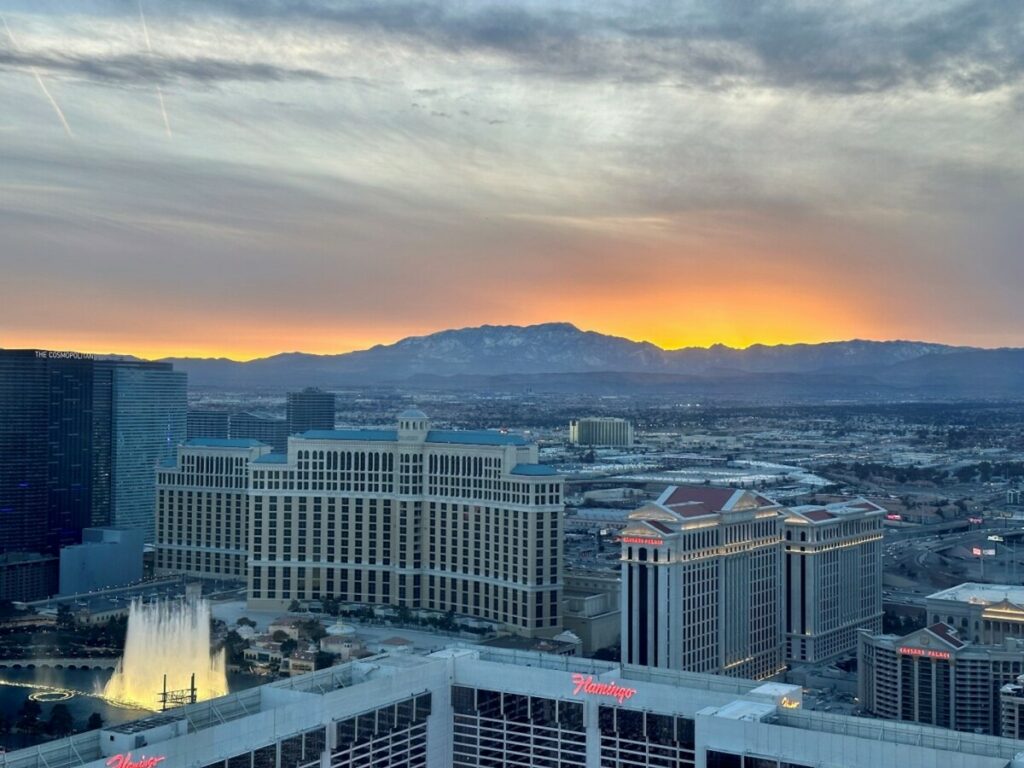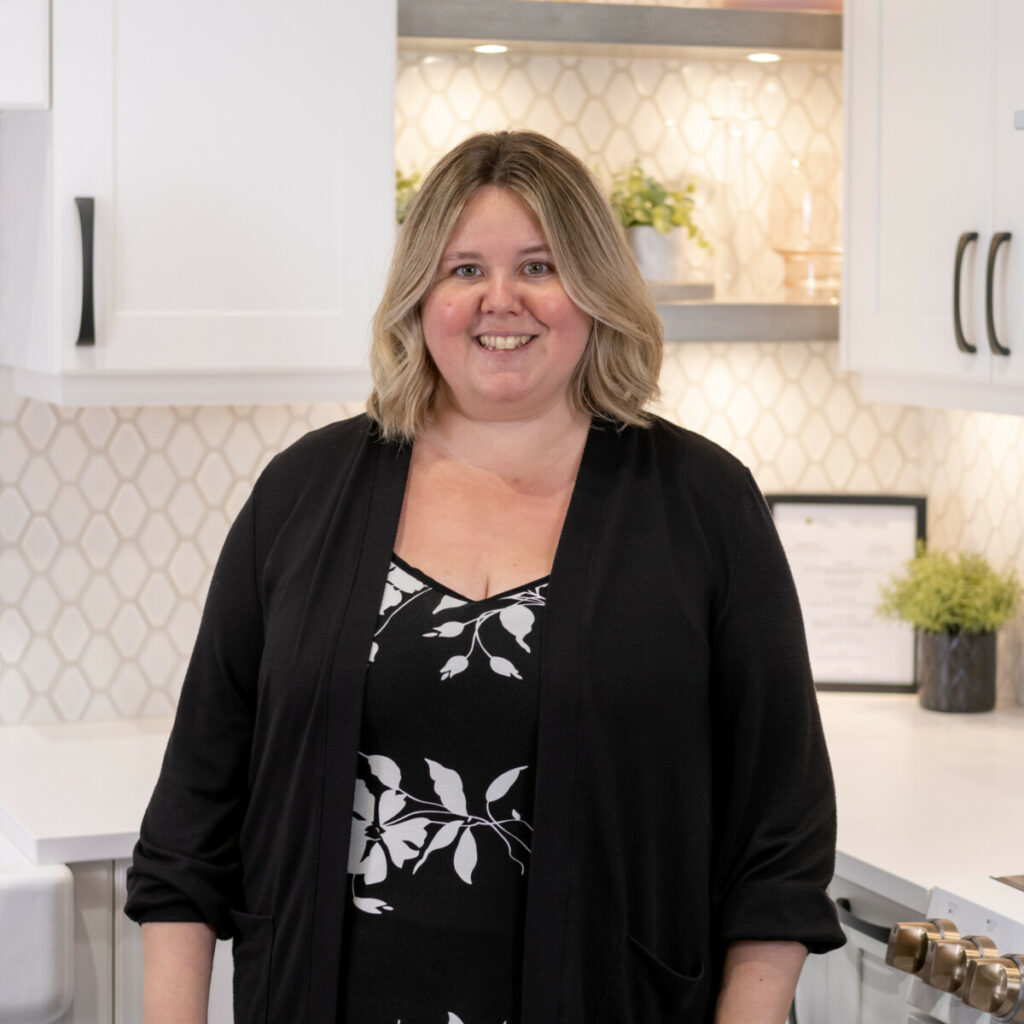 Candace Rudd
Candace has been assisting clients with their cabinetry needs since 2005, and in that time has worked on projects of all sizes in both Manitoba and Ontario. She is proud to hold the Certified Master Kitchen & Bath Designer (CMKBD) designation with the National Kitchen & Bath Association.
RECENT POSTS PICKED for you