Zonavita Kitchen
Our contemporary line inspired by European design.
A / Tilt Up Door & Tray Dividers
Doors that flip up ensure they won't be in the way when open. Removable tray dividers offer an excellent place to store cooking and serving items.
B / Servo Drive Upper
Electronic lift assist on doors can open doors with a touch and bring them back into place with the push of a button.
C / Sliding Doors
Sliding doors with soft close create a unique way to access items without the use of traditional hinged doors.
D / Planero Pantry Hardware
Everything is within reach when you open the door and the Planero hardware extends towards you.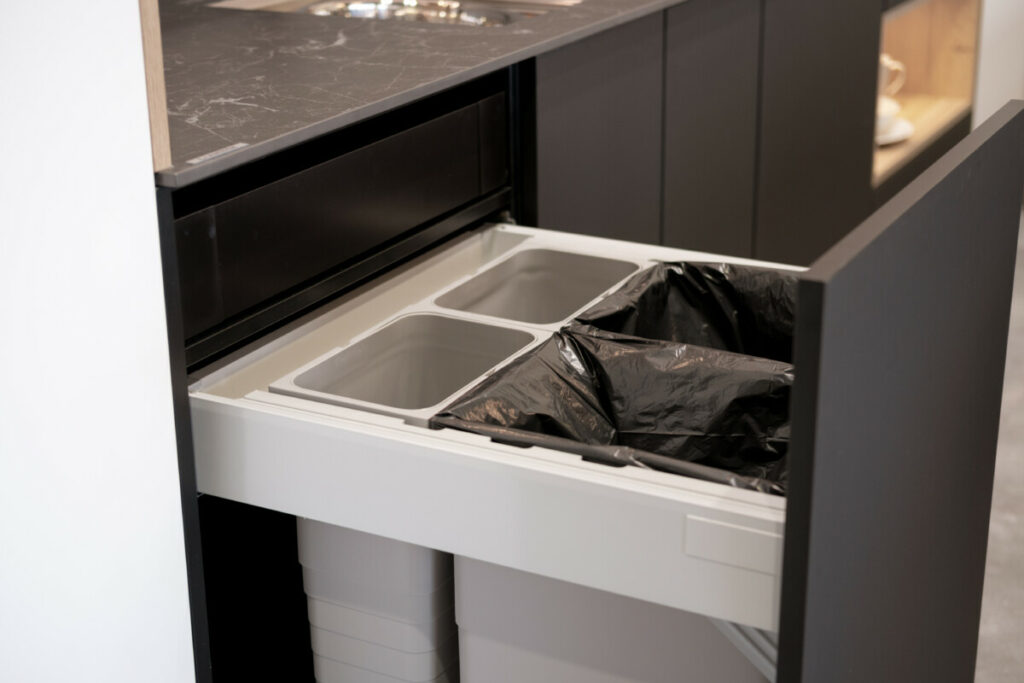 E / 4 Bin Cargo Waste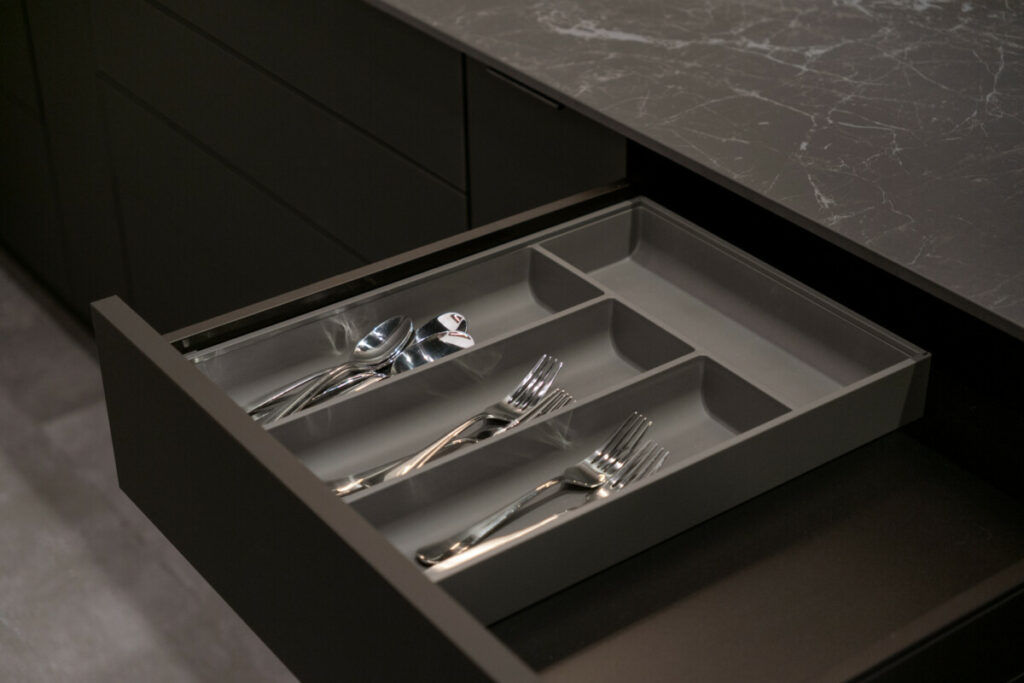 F / Drawer Organizers
Keep everything from cutlery to coffee exactly where you want it.
G / Planero Base Pull Out
H / Tip On Drawers
Tip on Blumotion drawers allow for a sleek, handle-less design.
MATERIAL – UV Lacquer, Melamine
FINISHES – Alpine White Matt, Black Matt, Cemento Grigio, Natural Halifax Oak
DOORSTYLE – 100 (slab)
CROWN MOULDING – 1.5″ plain trim
HARDWARE – Richelieu BP989880, Brushed Black
COUNTERTOP – Laminam Nero Greco, 12mm Natural Finish
SINK – Pearl Lennoxll, Ferreira Gold & Matte Black
FAUCET – Pearl CUVI-Metro