How to Create a Timeless Kitchen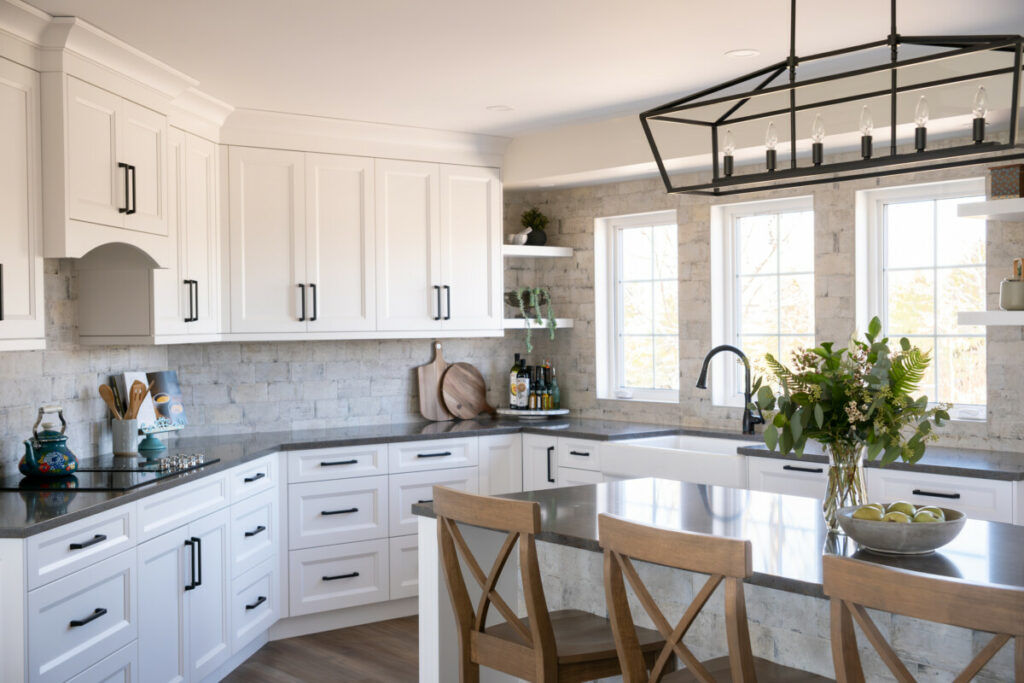 A kitchen is a huge investment, it is important to create a look that will stand the test of time and still look current in years to come.
What makes a kitchen design timeless: Classic design choices that can adapt to ever-changing styles; light and simple, nothing too over the top. Timeless qualities align well with transitional design style – somewhere in between traditional and modern.
Timeless design can also be open to interpretation. For example, if you live in a vintage home you should honour the character of the era to ensure your renovation does not feel out of place. Timeless doesn't necessarily mean boring – you can choose accents that add personality. The key is to forget trends, design for longevity, and avoid anything that hasn't already been proven to stand the test of time.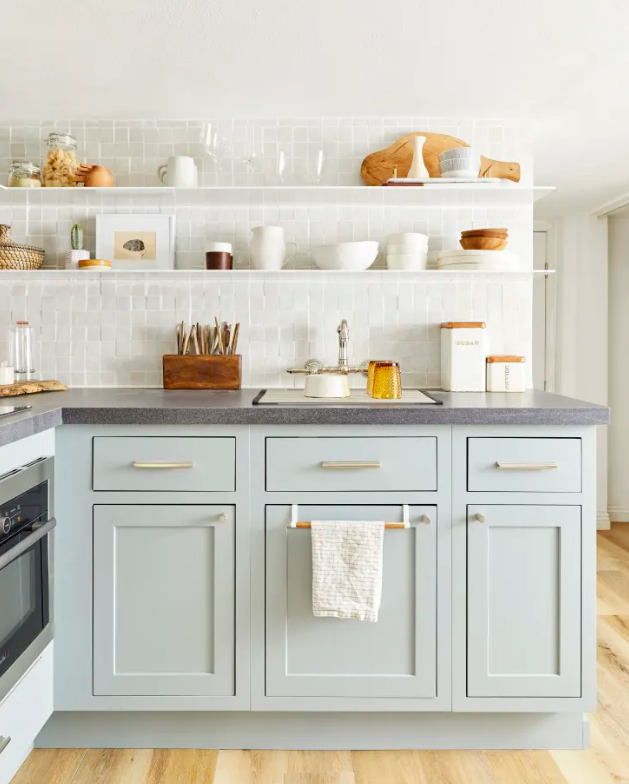 Image: Sara Tramp
Select cabinetry that won't become dated
Shaker cabinets or flat-front cabinets are the most popular choice. These door styles have roots in kitchen design history, and provide an ageless neutral background that can be dressed up or down. Shaker style doors are the most versatile choice with stiles and rails that can be sized in different widths to suit your style. A narrow profile lends a more modern feel, while a wider size is more traditional. Various styles of crown moulding and accent trim can be paired with shaker doors, making the overall feel either sleek or ornamental. Neutral coloured cabinets are key in achieving a timeless look. White will always be popular as it is so easy to coordinate with changing styles, however keep in mind that neutral does not have to mean white. You can incorporate cream, grey, black, or even shades of blue and green.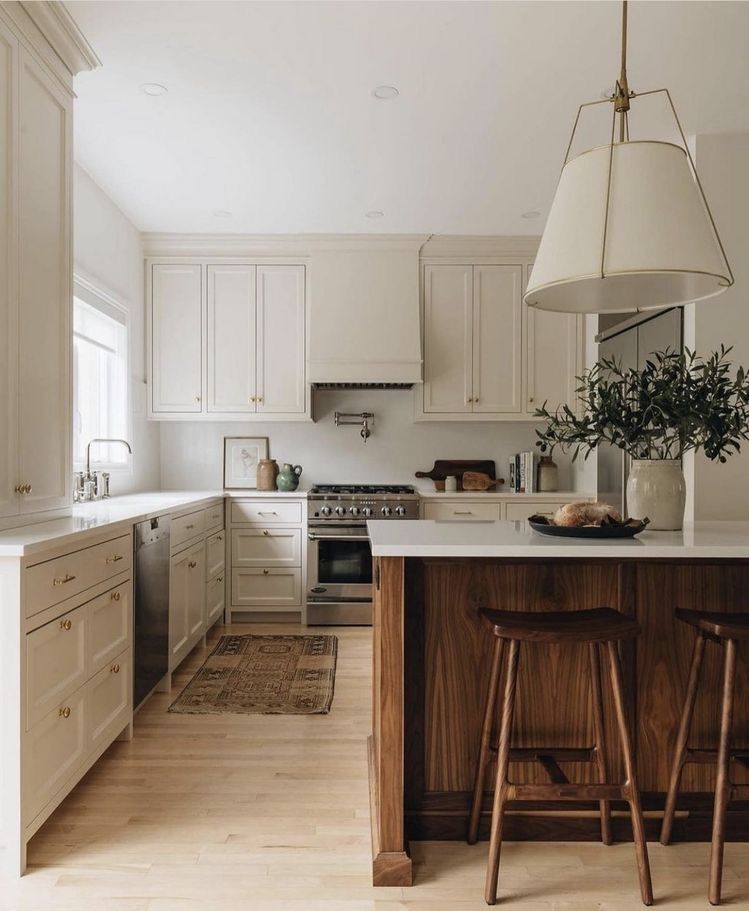 Image: Blanc Marine Interieurs
Mix old and new
Balancing old and new elements will ensure that your new kitchen doesn't feel like a vintage time capsule. Base your design on kitchens that have already stood the test of time. Timeless kitchens look like they have always been there, but are functional and well maintained. Don't use too much of any single wood – rather consider wood as an accent. Mix metals thoughtfully so your choices will look great no matter which metal finish is currently in style. White subway tile backsplash will always be timeless, but geometric shapes in neutral colours are also a good option.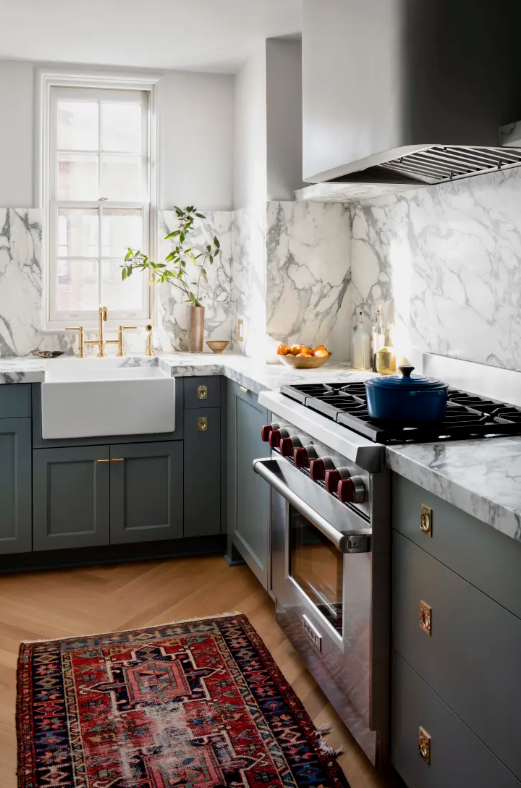 Image: Jennifer Hughes
Use natural materials
Stone and wood are materials that have stood the test of time. When it comes to countertops, choose a natural stone or a neutral quartz. Avoid trendy, dramatic quartz patterns that don't look like the real thing and may go out of style. Neutral-patterned countertop pair well with anything. Marble or soapstone can also be an excellent choice as those types of stone have been used in kitchens for centuries. Heavily veined marble is both classic and modern – bold and inviting with its natural pattern. Just ensure that if you choose a statement countertop, you keep your other selections muted.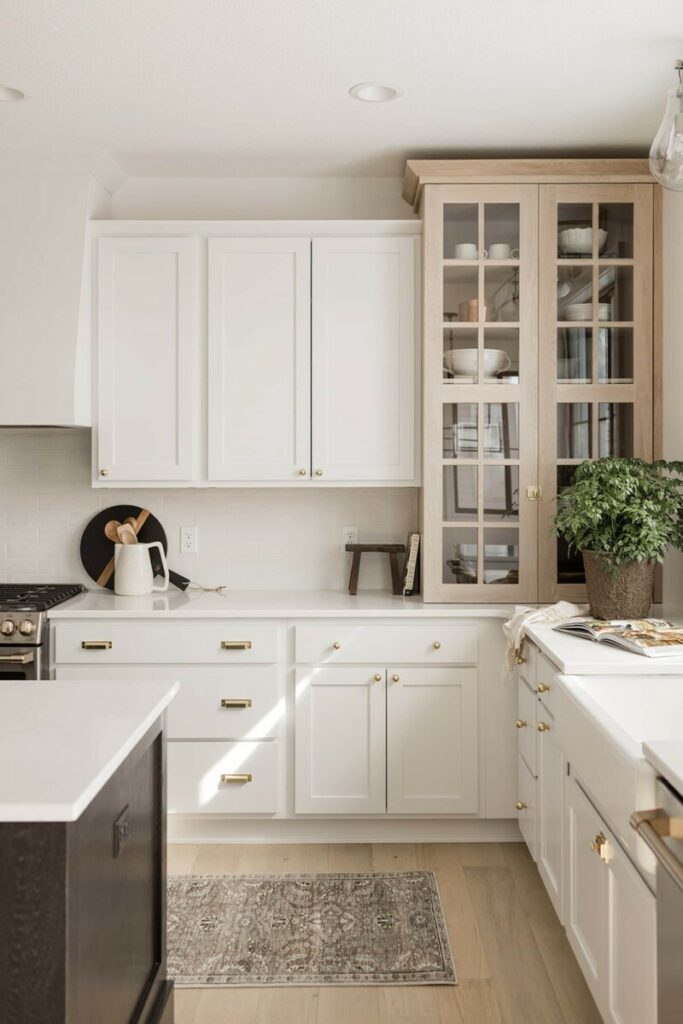 Image: James May
Curate your accessories and décor
To achieve the timeless look, use décor that is representative of a classic kitchen. Wood cutting boards, classic dishware and glassware, natural fabrics for upholstery and dishtowels. Choose simple appliances in neutral colours such as stainless steel. Pair wood and coloured accents to add warmth and texture. If you want to infuse a little more personality, we suggest staying safe with the permanent finishes and being playful with art, lighting, and accessories which can be easily changed if they start to feel dated. Leaning into unexpected details is a great way to add charm and uniqueness to your kitchen. 
Image: AKB Design
Choose classic cabinetry elements
Statement range hoods are an element of traditional kitchen design that is essential to timeless design. No longer considered awkward, now they are customized statement pieces that are increasingly in demand. Ornamentation above your cooking surface is once again standard – it has a functional purpose and can be tailored to fit your home's style.
Islands are another important element of timeless design – specifically single level islands which allow light to travel seamlessly and provide more versatility. A multifunctional single level island with seating overhang increases your prep space while at the same time offering a space for guests to sit. Avoid planning for the now-dated peninsula or 2-level island with bar seating.
Image: Studio McGee
Consider open shelving
Display shelves are a timeless element of kitchen design. While they may not be for everyone, it is a look that has been around for centuries and is not going anywhere. Display items breathe life and personality into the kitchen. Many people shy away from open shelves, thinking it can look cluttered or messy. But when styled properly, it actually helps to open up the kitchen and create a sense of space. It can also be a great time saver to display the things that you use every day – you don't have to open a door and search for the items you need.
It is easy in hindsight to identify styles choices that are obviously dated: colourful laminate countertops, orange oak cabinets, finger tile backsplashes… These were once in style! We can't be sure what choices we are making today will be considered outdated in the next 10 years. The trick for creating a kitchen that will never go out of style is to plan for design elements that have already proven to be lasting, and appeal to most people.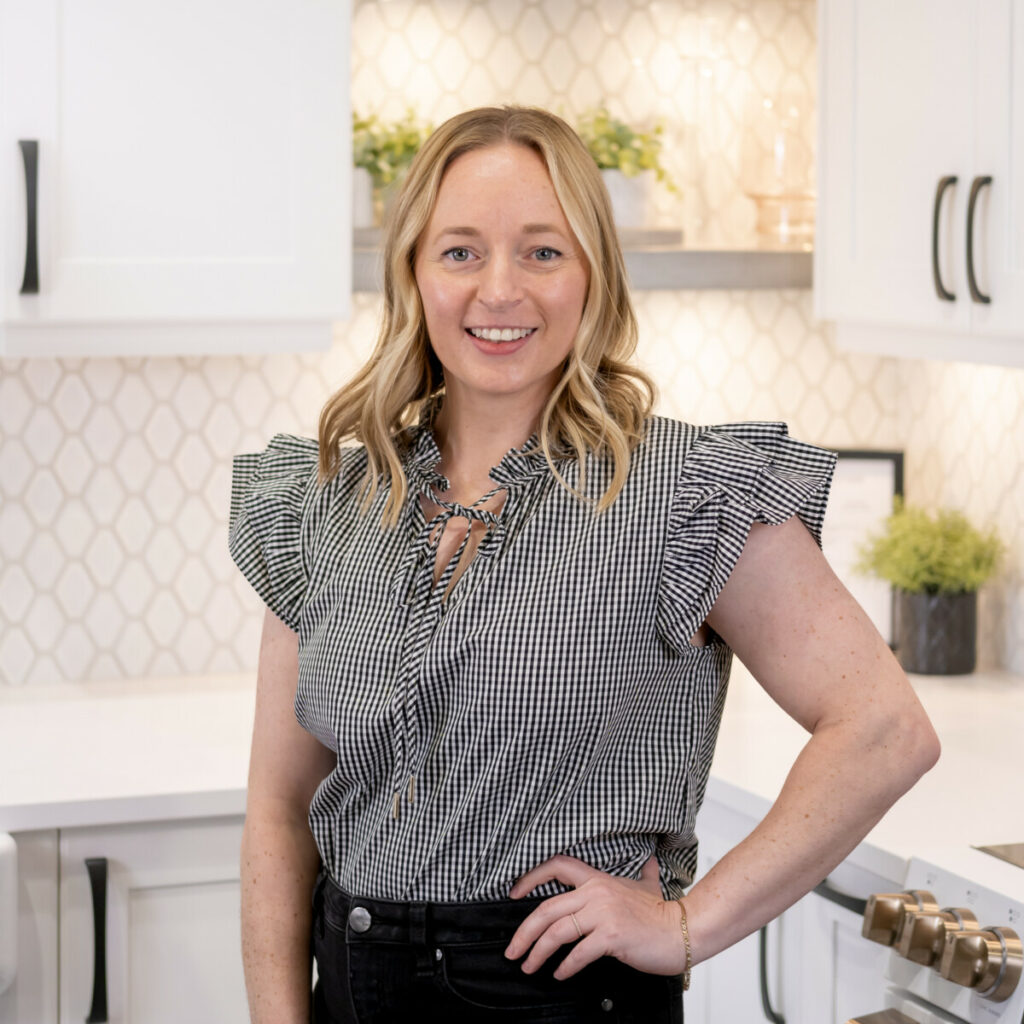 Julia Peterson
Julia got into kitchen design in 2017 after completing her bachelor's degree in architecture at the University of Toronto. Her passion for design and home improvement is a lifestyle – living and breathing renovations, she is always working on something in her own home along with her husband and 3-year old son.
RECENT POSTS PICKED for you