Maximizing Storage in a Small Kitchen
Glenda Wall – Project Feature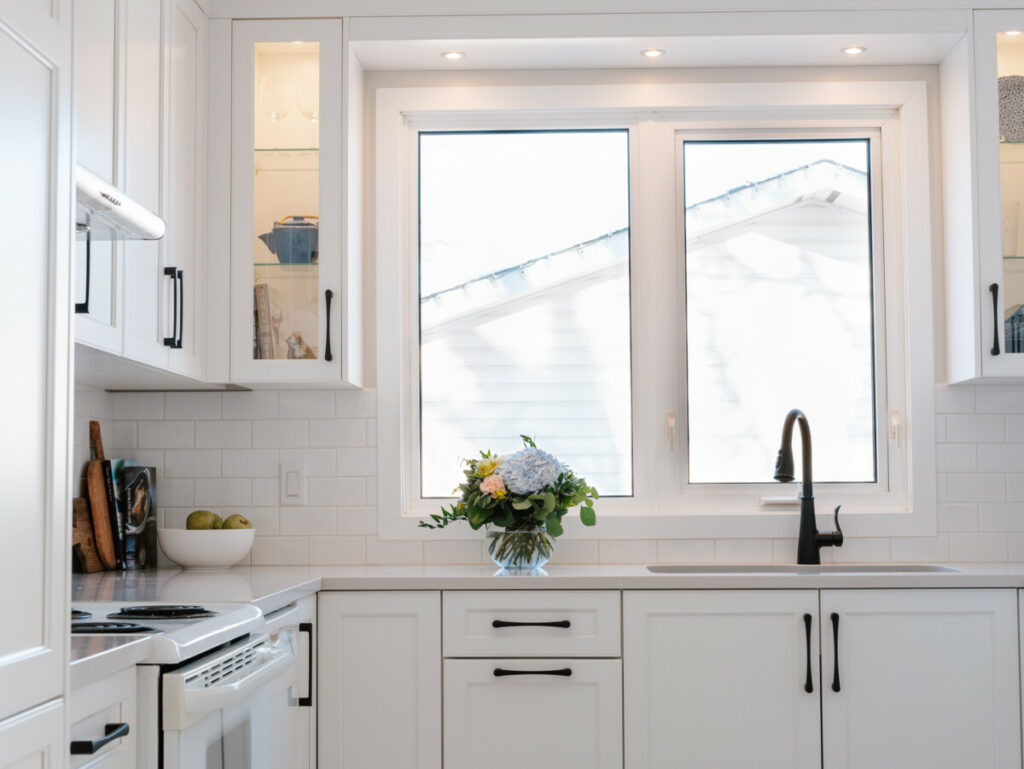 A small space doesn't have to mean less storage.
Some of my favorite projects are kitchen renovations where our clients are looking to change their kitchens to increase their storage space but aren't moving or removing any walls. It's a lovely challenge to see how we can add more storage and make the most of the existing floor plan.
I like to begin by increasing the height of the cabinetry. In Glenda's kitchen, this meant 36" tall cabinets and then adding crown with carrier to the ceiling. Making the most out of the storage here, these cabinets come with two adjustable shelves each.
And building the cabinetry to the ceiling means no more cleaning on top of your cabinets – so, it's definitely a win-win!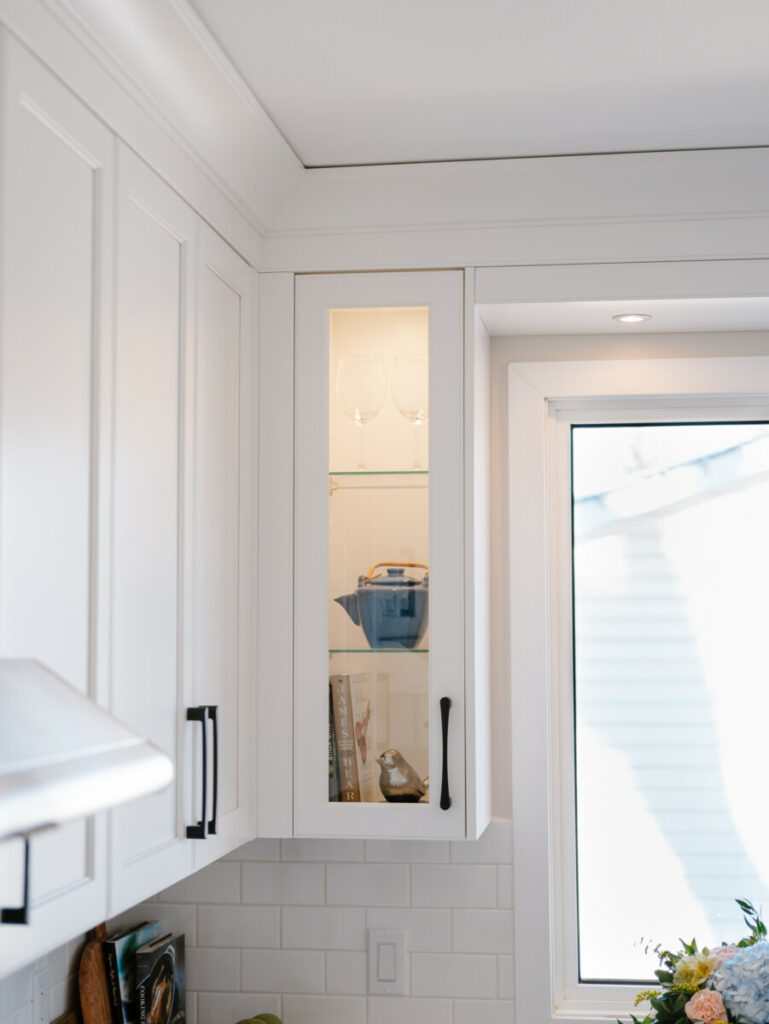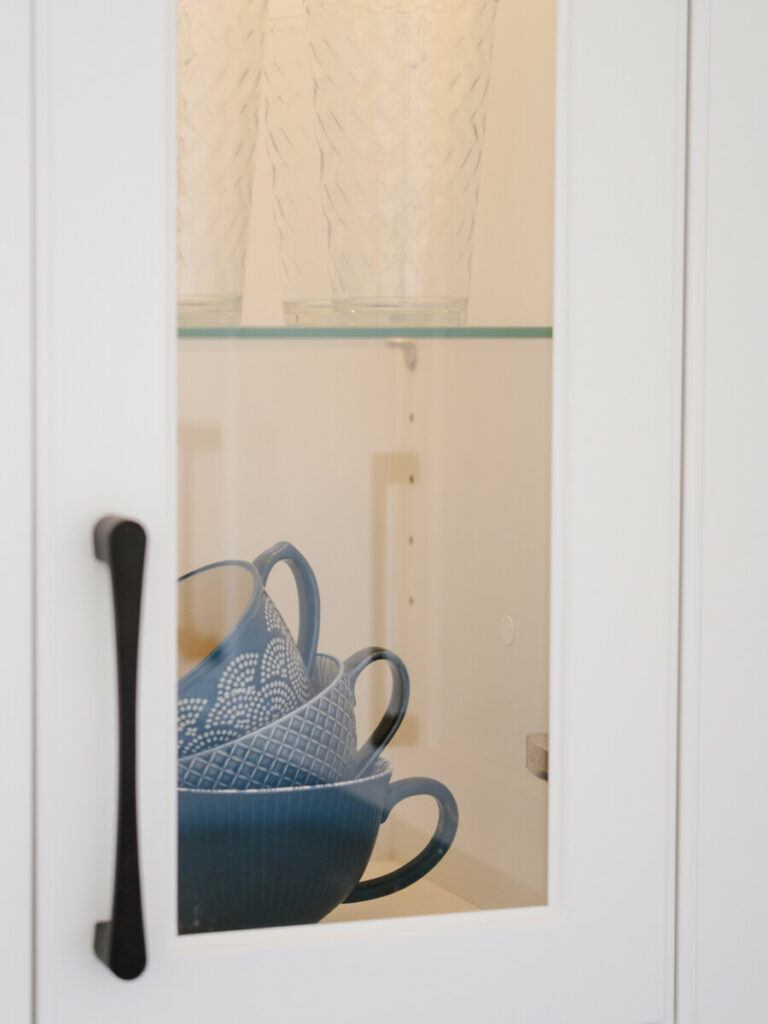 Adding cabinets with framed glass doors helps to display some of your favorite pieces while at the same time making the small space feel bigger.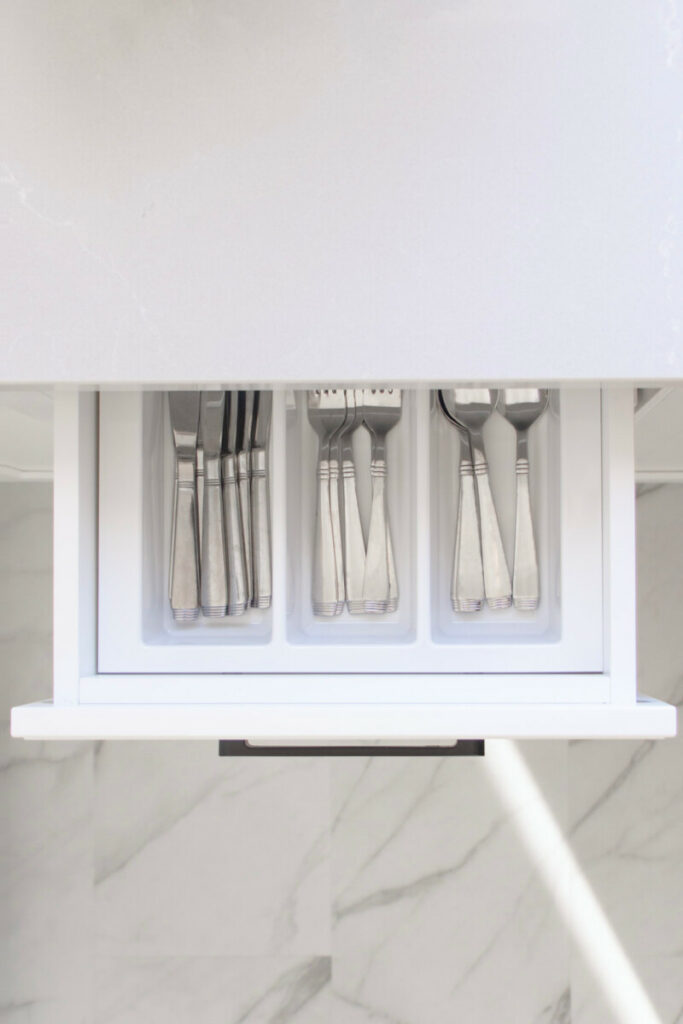 For base cabinets, lots of drawers are a must! Our drawers are full extension, maximizing the depth of the cabinets and allowing for easy access for all their contents
Adding a base corner cabinet means no longer getting on your hands and knees to dig in the corner for your items – they all turn effortlessly to the front on the wooden super susans.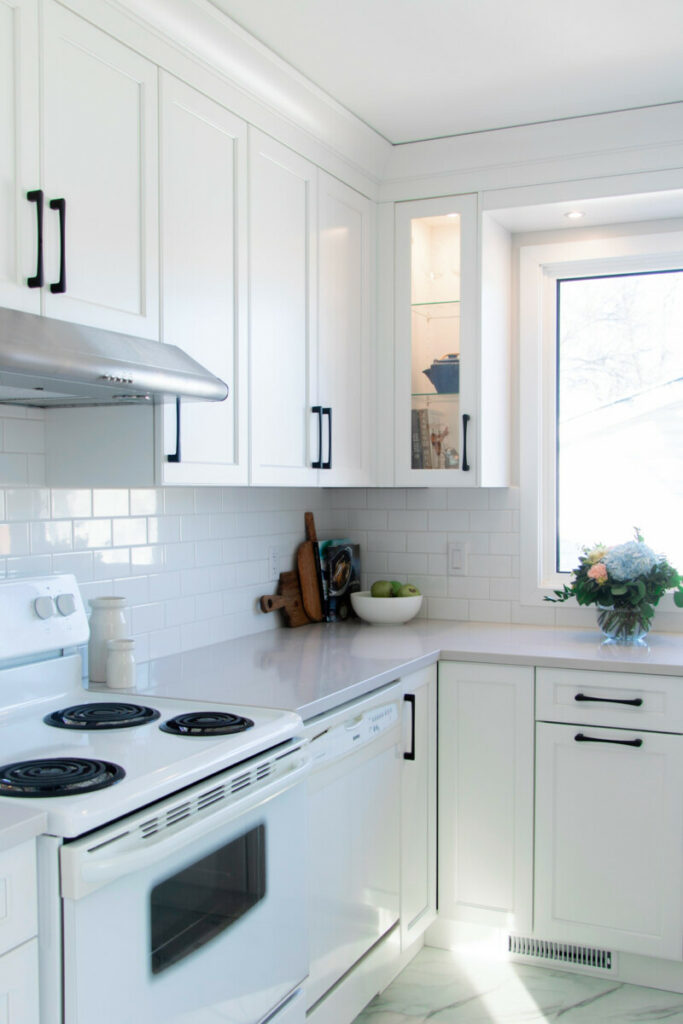 In Glenda's kitchen, we also added a tall pantry cabinet with removable vertical dividers for cookie sheets and baking pans, two melamine pullouts, and three wide drawers.
Maximizing the storage space in this pretty new kitchen left every member of the household delighted with the results!
RECENT POSTS PICKED for you