Pros & Cons: Which Kitchen Layout is Best
Choosing a kitchen layout to make the most of your space.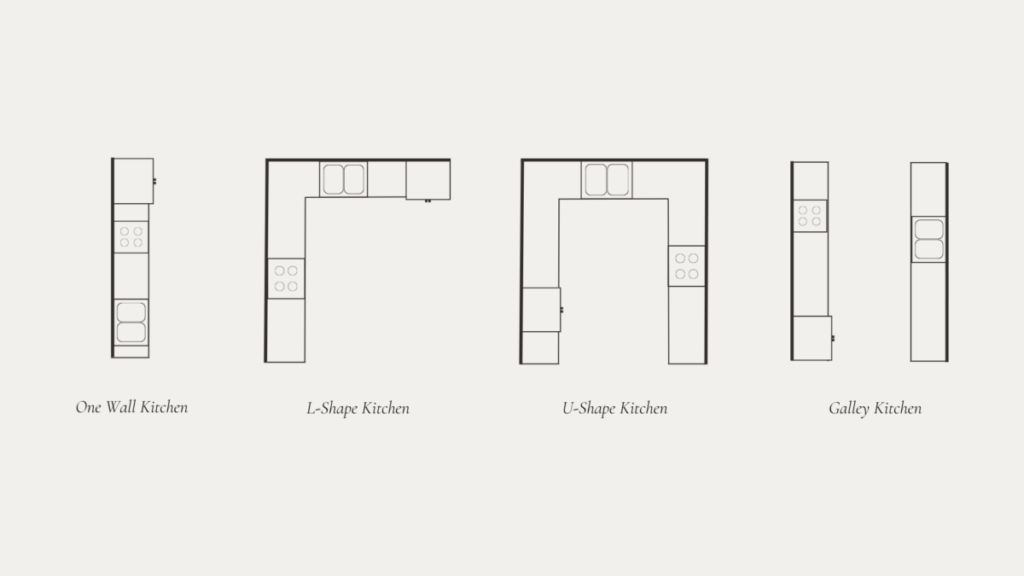 Kitchens are no longer just for cooking…
They have transformed to be open spaces for families to cook, work and entertain. Whether you are renovating or building your new kitchen, choosing the right kitchen floor plan can ensure that your kitchen is functional and practical for years to come.
Before you get too far into choosing the aesthetic details of the cabinetry and countertops, you will want to start thinking about the configuration of the space. Your kitchen designer and/or contractor can help you decide which layout makes the most sense for you. They will take into consideration factors such as the amount of space you have, the size of your family, where you like to eat and whether you like to entertain. They will help you make sure your sink, stove and refrigerator are placed to create an efficient work triangle for your cooking process.
Here is our guide to some of the most common kitchen layouts.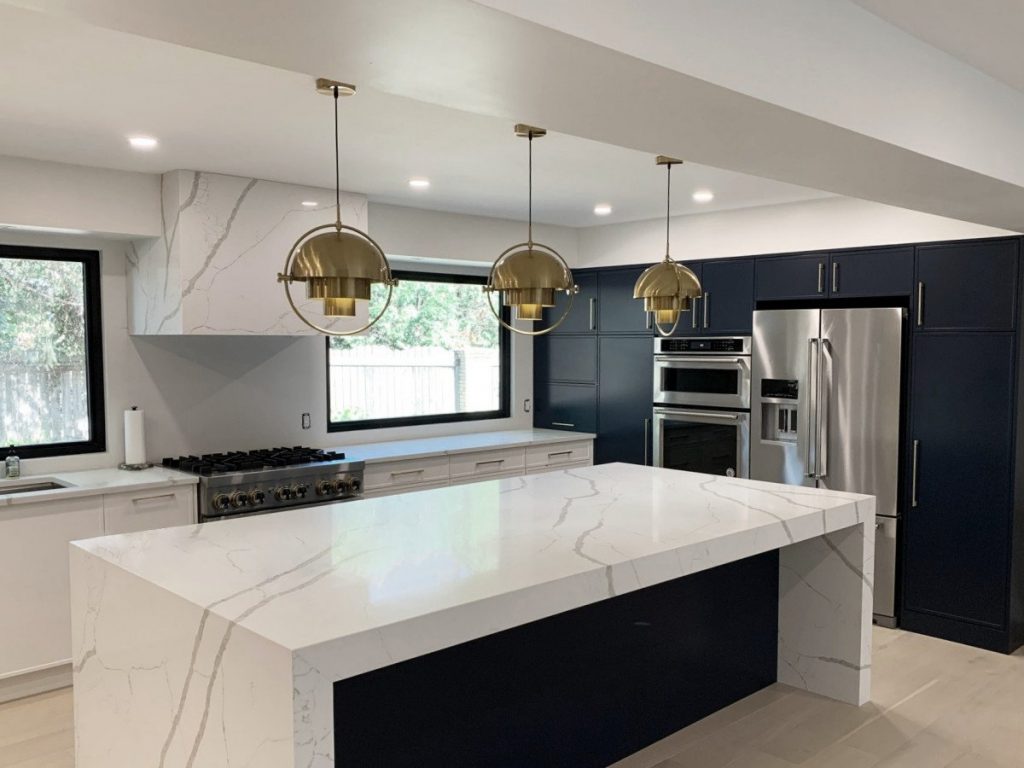 L-Shape Kitchens
L-shape kitchens have cabinets and appliances placed along two perpendicular walls, leaving a large open area in the middle of the room. An island or table are often placed in the open area to provide more prep space as well as some seating. Typically, these kitchens are open next to at least one other room, such as a dining room or living room.
Pros:
Suits an open concept style home.
Great for entertaining and socializing while cooking.
Islands work very well in the space.
Maximizes the use of a corner.
Cons:
In large kitchens, the work triangle may be spread out, reducing efficiency.
Often need an island to ensure that you have enough counter space.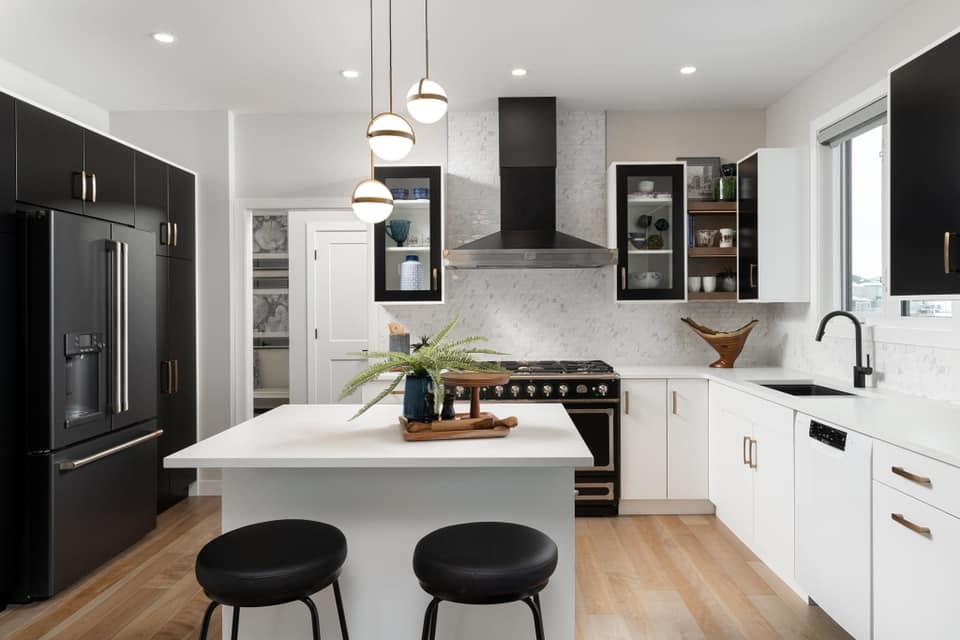 U-Shape Kitchens
U-shape layouts utilize three sections of cabinetry. This layout can work for open or closed concept style homes. If all three sections use full walls, the kitchen can be separated as its own room, only open on one side. For a more open look, instead of three walls, one side could be converted to a peninsula, or if there is enough space, an island can be added to the middle space.
Pros:
Plenty of storage/prep space.
Options for open or closed concept spaces.
If an island fits: there is room for multiple cooks, prep work, socializing, etc…
This layout typically creates an efficient, uninterrupted work triangle.
Cons:
If the room is narrow, U-shaped kitchens may feel cramped, particularly when there is more than one cook.
Must strategically use two corners to maximize their use.
Only one side is open for entry/exit of the kitchen – may feel crowded for more than one person at a time.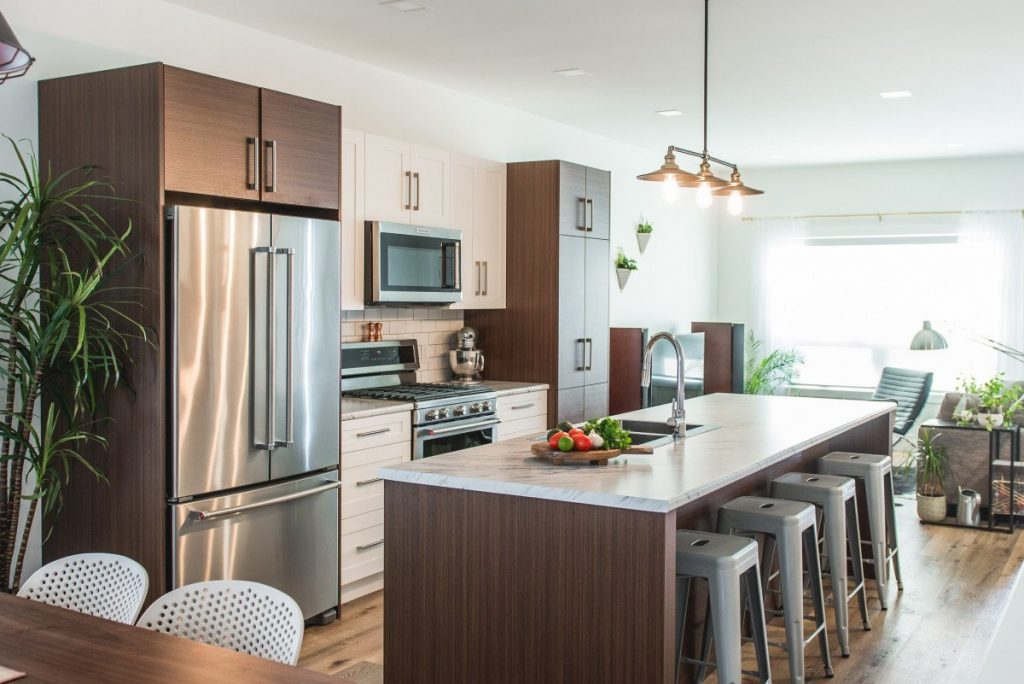 One Wall Kitchens
These layouts are often used in small spaces, such as apartments or small houses. All appliances, cabinets, and the sink would be fixed along one wall. This style kitchen saves space, often leaving room for an island or table.
Pros:
Great for small apartments/houses – saves floor space & cost.
Great for those who like cooking in a line process.
Easy traffic flow (no barriers in the space).
Clean, minimal look.
Cons:
No work triangle, all cooking done along a straight line.
Limited counter space.
Typically, there aren't many cabinets, which limits storage space.
May not provide an opportunity for seating/entertaining.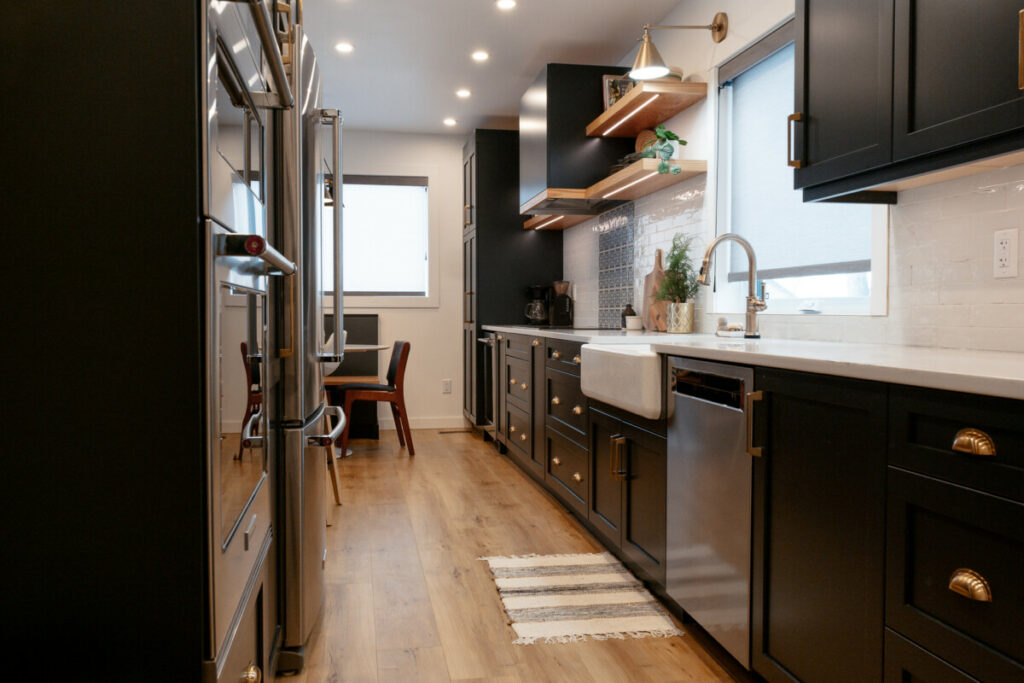 Galley Kitchens
Galley kitchens, or walk-through kitchens, use cabinetry along two parallel walls, creating a walkway in between. These kitchens maximize functionality and storage within a small space.
Pros:
Maximize cooking zones in a small space, which creates an efficient work triangle.
No corner cabinets to configure.
Adds more storage than a single wall kitchen.
Often feel more closed off from other areas, providing the ability to hide cooking messes.
Cons:
Not great for more than one cook at a time.
Not great for entertaining or socializing with guests.
Walkthrough space may feel crowded in a narrow space.
It is important to consider the pros and cons of each configuration so that you can find the layout that will best suit your home and your lifestyle. With your kitchen designer by your side, you can plan the best arrangement for you. Once you've decided your layout, you are one step close to having your dream kitchen come to life!
RECENT POSTS PICKED for you