How a Kitchen Designer Achieved Both Style and Functionality in Her Own Kitchen
Kitchen designer, Leigh Penner, takes us through the favorite features she added to make her kitchen more functional.
I firmly believe that kitchens should be beautiful spaces that function well for our clients.
When it came to designing my own kitchen, I knew what I wanted to include and things I didn't want to include because I had lots of experience designing kitchens for my clients.
So, in an effort to make the kitchens that I design be as functional as they are beautiful, here are a few things that I love to include.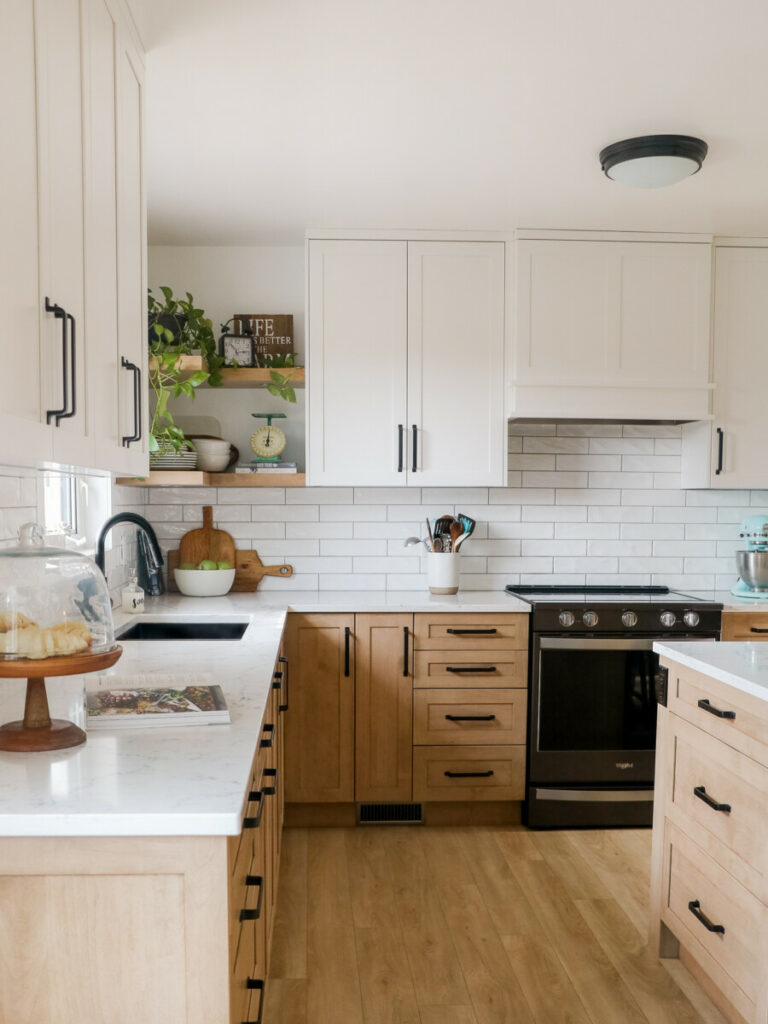 Drawers are awesome! Decor's drawers are full extension and have soft close. They are perfect for storing almost anything and eliminate the effort of having to get on your hands and knees to find an item hiding in the back of your cupboards.
I generally like including a mix of banks of four drawers and banks of three to make the most of storage space. This helps reduce the need to stack too many items. When I open my drawer, I want to be able to grab whatever I'm looking for as quickly as possible.
And something that assists with this is keeping your drawers organized. One of the best ways to keep them organized is to add cutlery and utensils divider inserts that keep your items in their proper place and close at hand when you need them.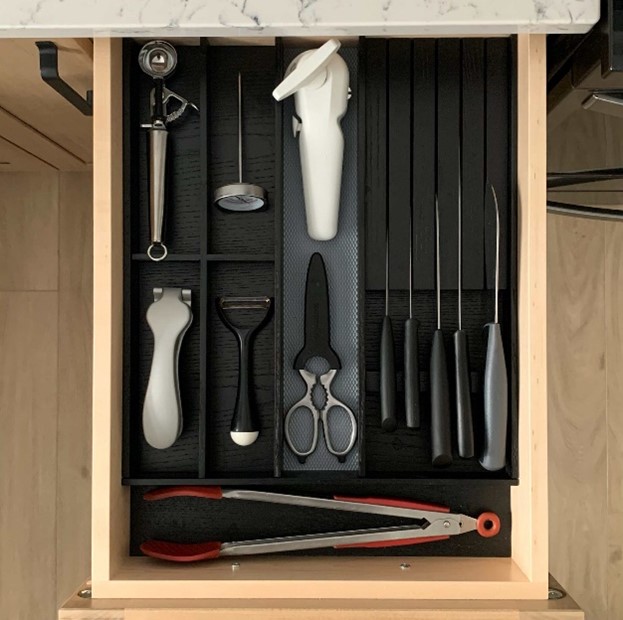 Dividers can also be custom-added to lower drawers for storing baking pans, cutting boards or lids for storage containers or pots.
Or an inner drawer could be added to a drawer – a drawer within a drawer!
And as an example of how drawers can be used to store almost anything…. you can get a drawer that is used specifically for storing your bread.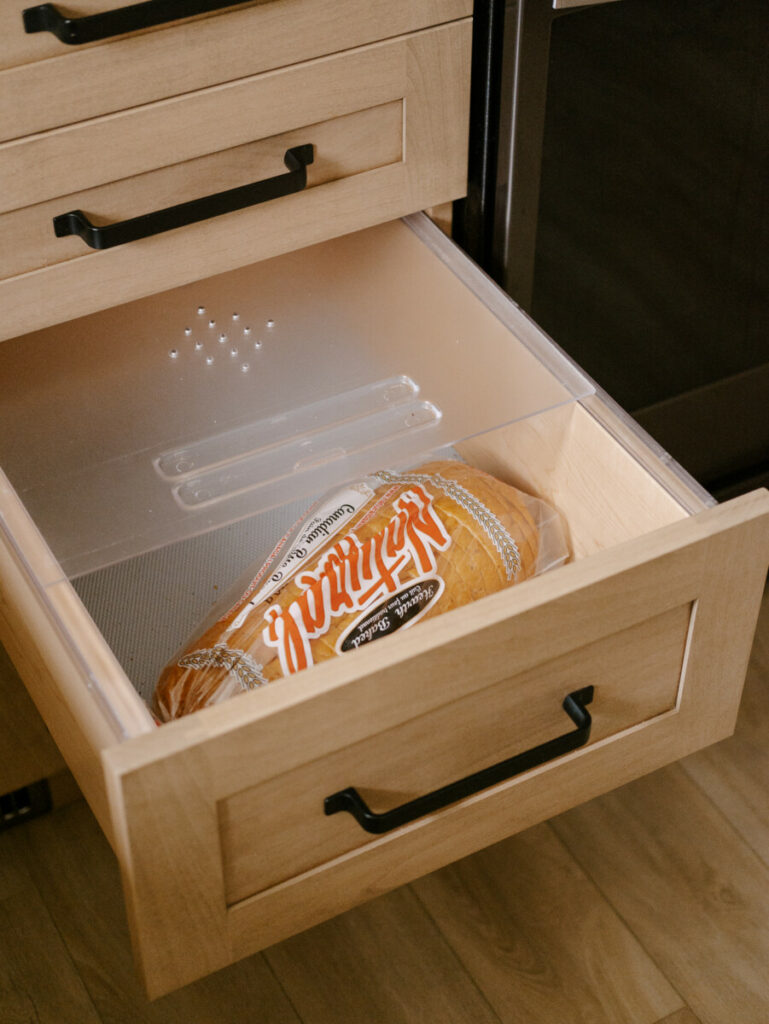 We also offer the option to add liners to your drawers. These are fantastic! They are easy to clean, and they make sure that everything stays in its spot when you open and close the drawers.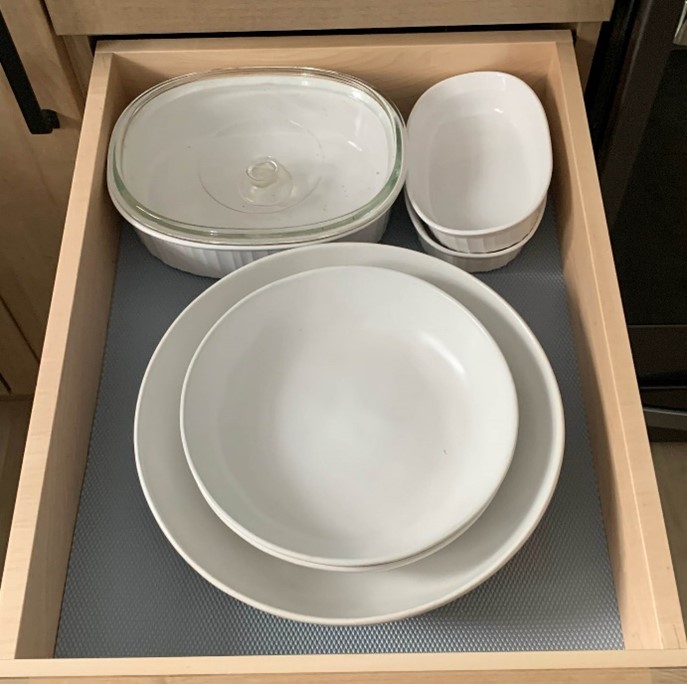 And in the same vein of having to avoid getting on your hands and knees ever in your kitchen to grab something, pullouts in tall cabinets are fantastic additions!
These are also full extension and can be customized in height – both the size of the box and the space in between, so everything that you need to store will fit perfectly!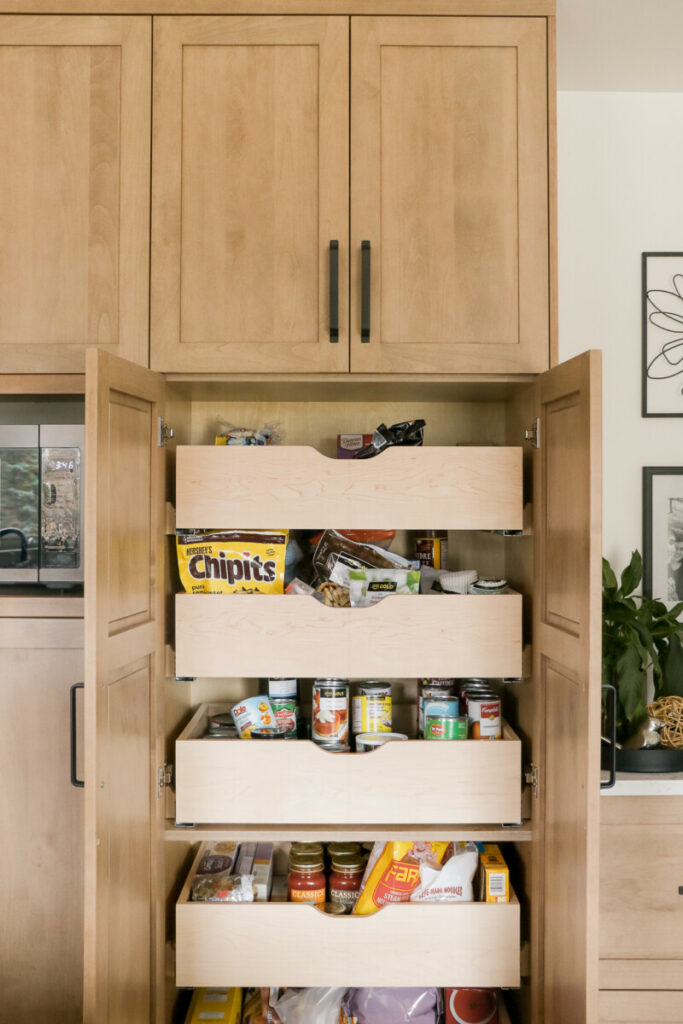 For storing spices, oils, vinegars, soy sauce, etc. I love recommending our pullout spice and oils rack, where the pullouts are all attached to the door. This is one of my favorite features in my kitchen.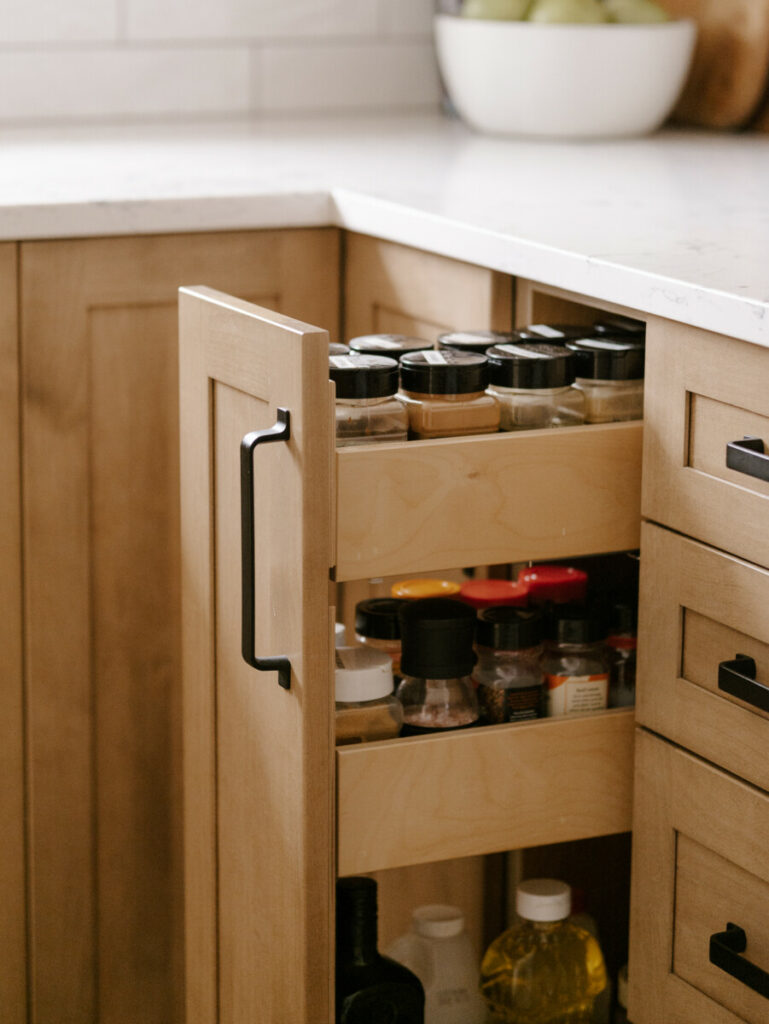 We get lots of questions about what to do with filling the corner with base cabinets. My favourite option is the wooden super susans that Decor makes in house. These are made of wood and are shelf mounted, so there's no pole to get in the way. And the super susans turn to bring everything to the front of the cabinet within easy reach!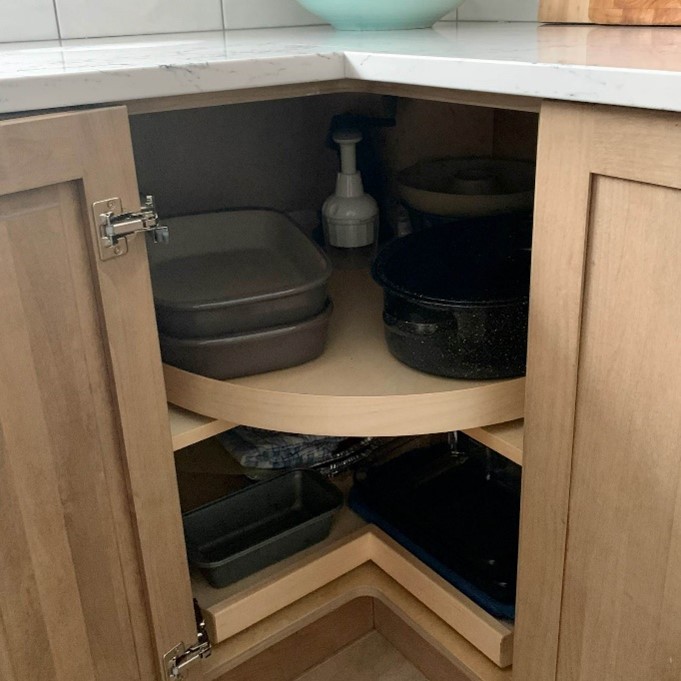 And for storing cookie sheets, baking pans, etc. I love suggesting partitions in the cabinet above your fridge.
It makes great use of the space, and you only have to be able to grab the bottom of the pan to be able to pull it down.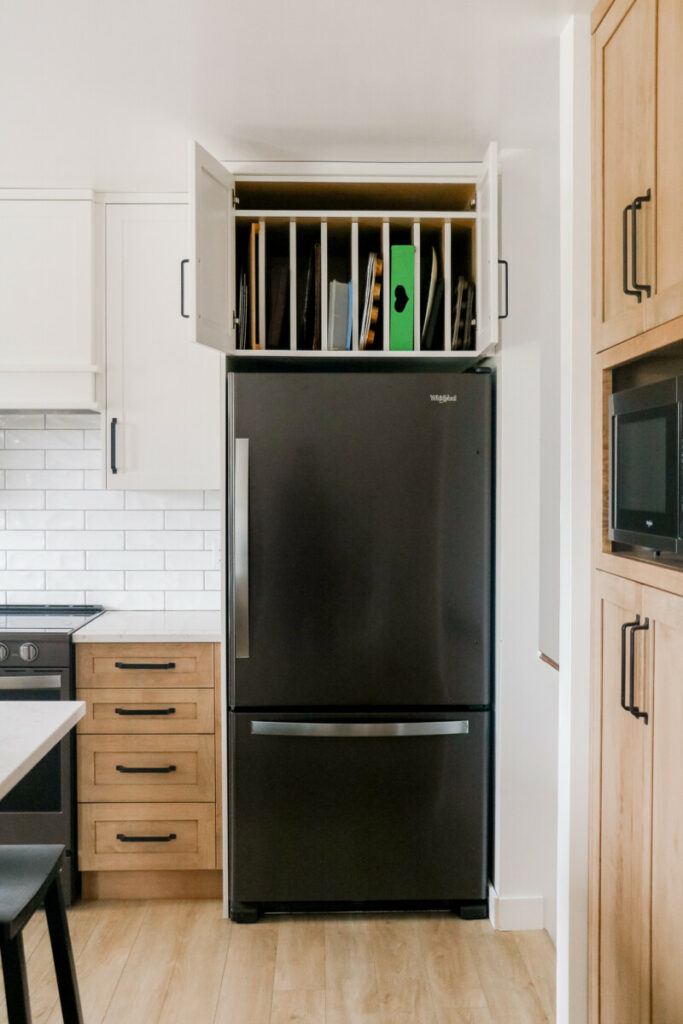 There are so many things to think about when planning your new kitchen. Our designers can help you create a beautiful space that functions well for you.
A closer look into Leigh's kitchen
RECENT POSTS PICKED for you