Mid-Century Modern Vanity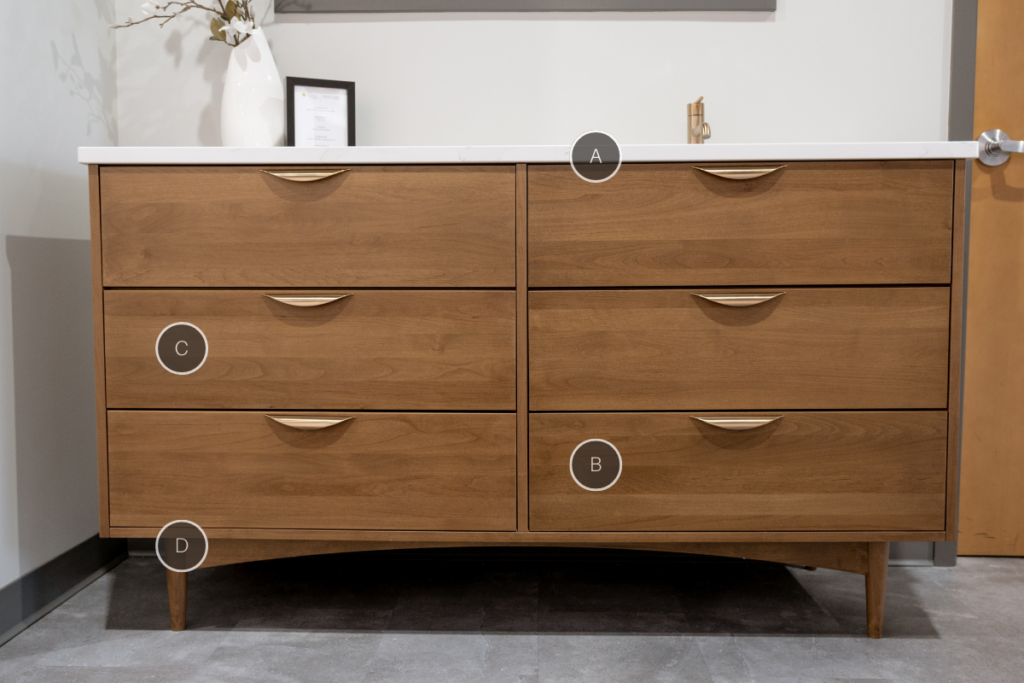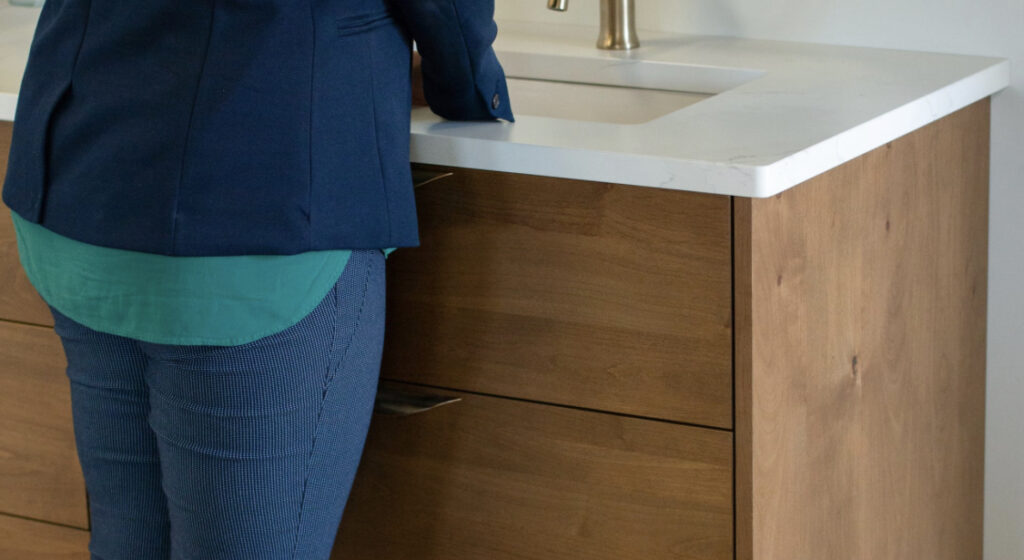 A / Custom Height
The custom height on this vanity is created to be the perfect height for the customers using it, making it ergonomic and more comfortable.
B / U-shape Drawers
Make the most of storage under the sink with u-shape drawers.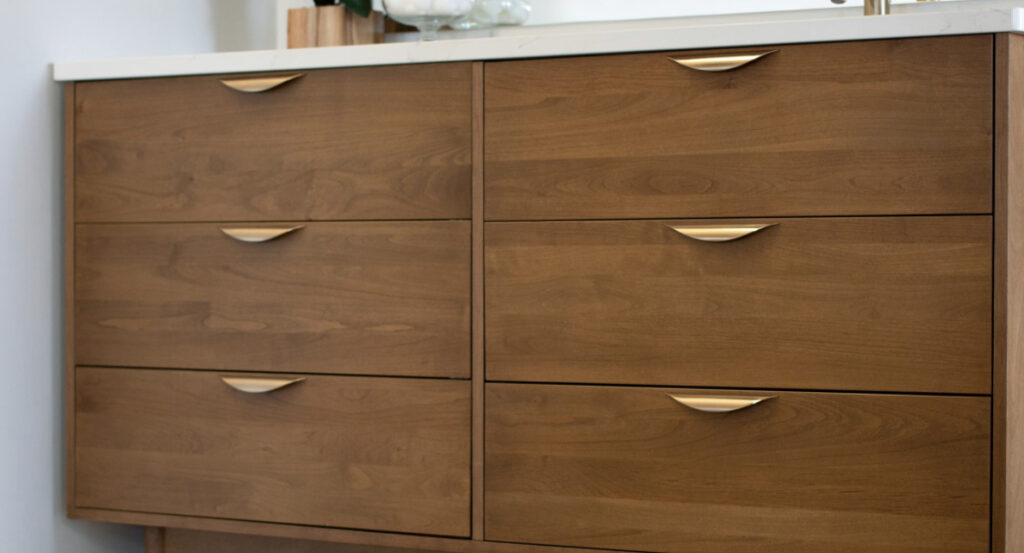 C / Framed Look w/ Panels
The framed look adds to its style and beauty.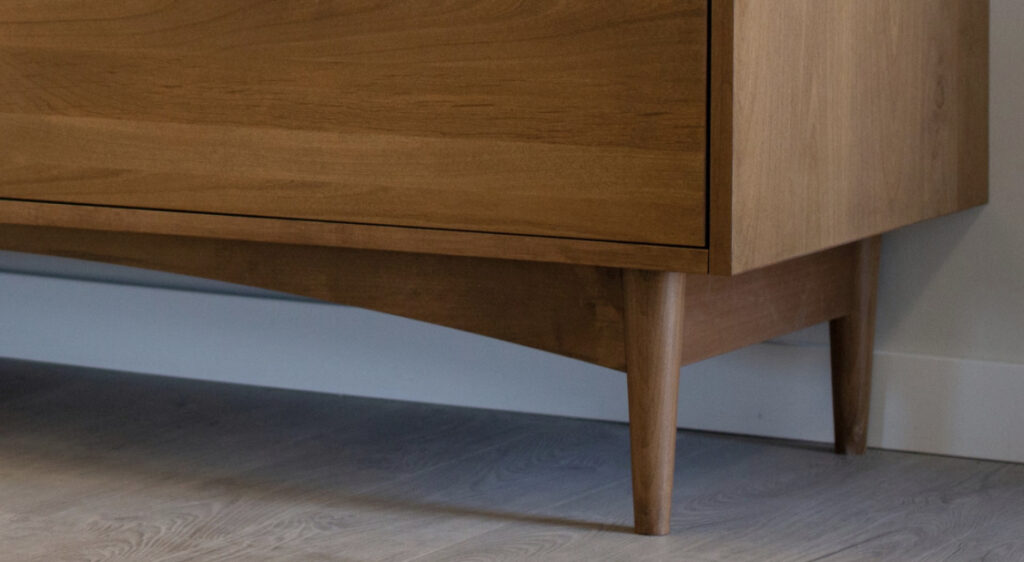 D / Legs
The beautiful legs on this cabinet give it the look of a piece of furniture.
DOORSTYLE – PP430 with Slab Drawer Fronts & L-edge
MATERIAL – Clear Alder
FINISH – Natural with Black Glaze
HARDWARE – Richelieu BP42696, Champagne Bronze
COUNTERTOP – Silestone Calacatta Gold, 3cm suede
FAUCET – Delta Trinsic 9159-DTS, Champagne Bronze