Kitchens Designed For a Lifetime: Creating a Safe and Accessible Space for Aging in Place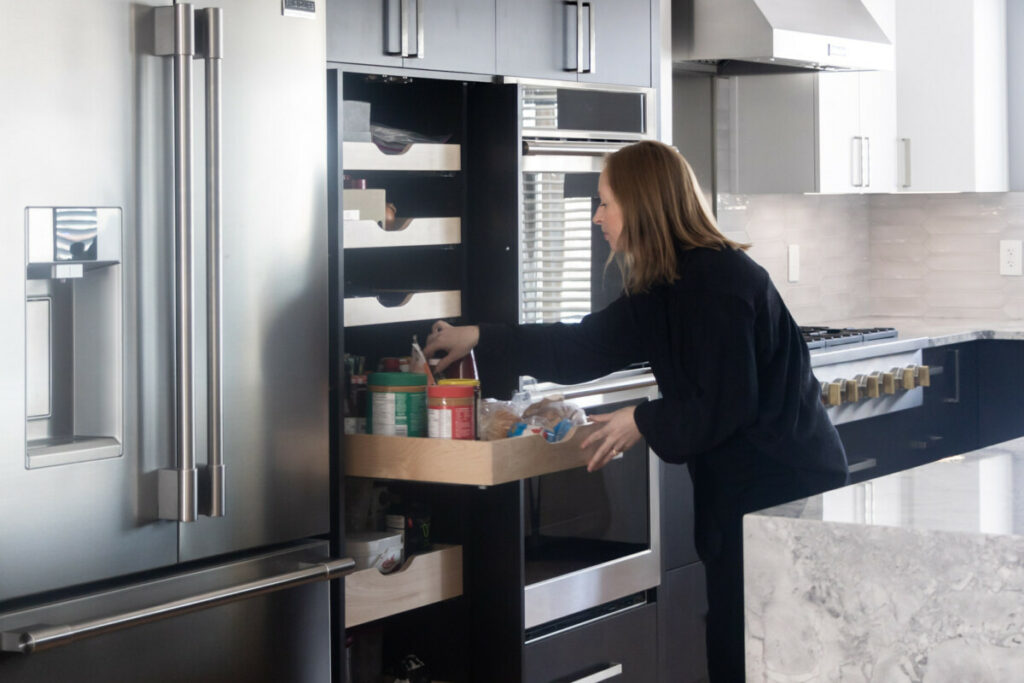 Are you building or buying your 'forever home'? Maybe you're already living in the home you'd like to grow old in. We specialize in designing dream kitchens that can last you a lifetime.



When planning home renovations and projects, designers may refer to the concept of Aging in Place. Many people want to keep their independence and stay in their homes for as long as they possibly can, rather than having to move into assisted living or care homes. Using the concept of Aging in place, we can design spaces that consider how our abilities change as we get older.
First, what does 'aging in place' mean? The CDC defines aging in place as "the ability to live in one's own home and community safely, independently, and comfortably, regardless of age, income, or ability level."
Designing Kitchens for Aging in Place
When designing a kitchen for aging in place, we will use a variety of products and strategies to make sure that your kitchen is functional, comfortable and safe to use throughout the different stages of your life.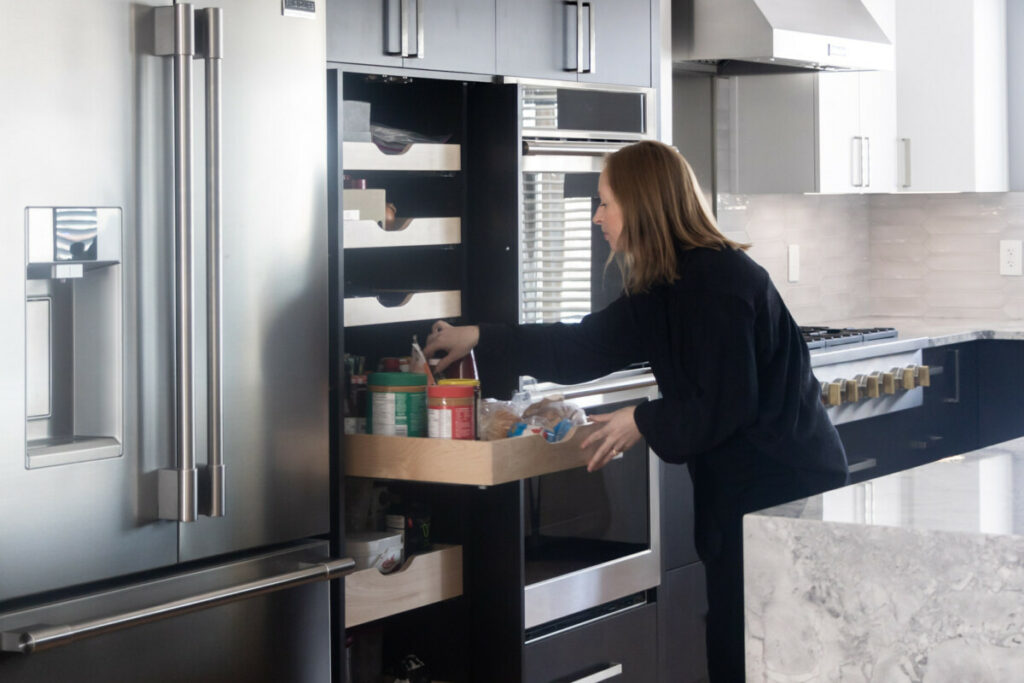 ACCESSIBLE STORAGE
One of our first recommendations for any kitchen is to mainly use drawers for your base storage. When using a base cabinet with doors and shelves, you must crouch down to be able to access anything on the shelves at the bottom.
Our drawers use full extension hardware to make it easier for you to have full access to your storage. We also recommend storing heavy or bulky items, such as heavy plates or pots and pans, in your drawers. It will be easier to reach and lift these items if they are in drawers compared to reaching above and pulling them off a shelf.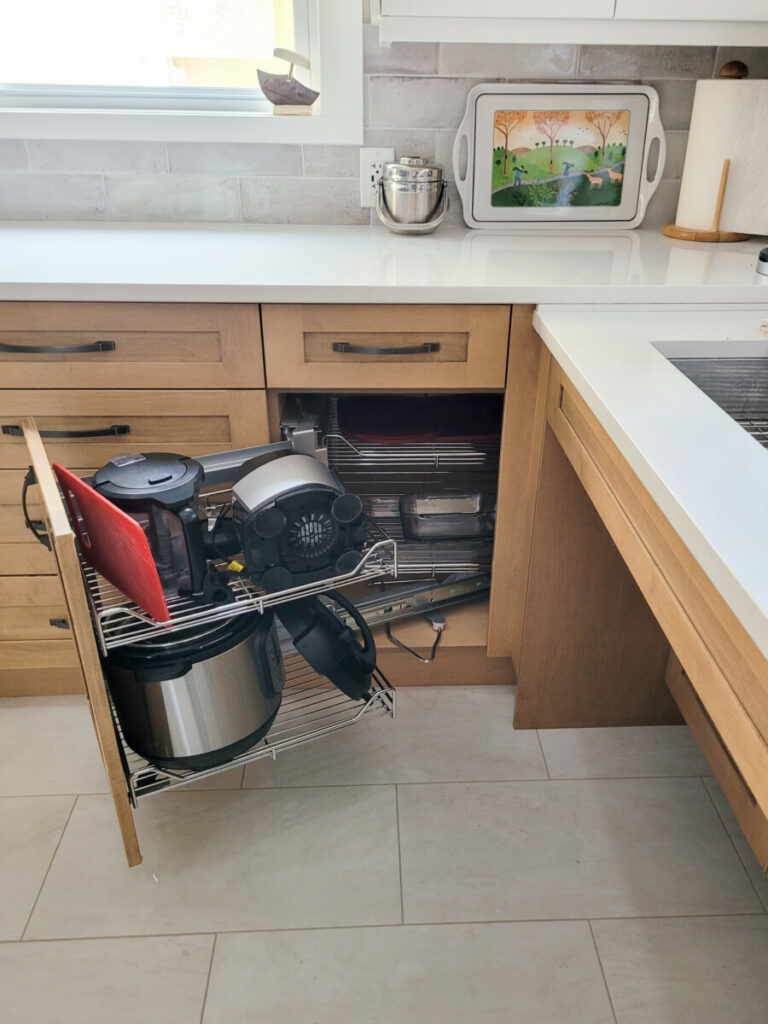 FUNCTIONAL INSERTS
Our custom cabinetry lines have many options for useful accessories and inserts to make your space more functional. Some of our favourite products are our custom pantry pull-outs, shelf mounted lazy Susan corners and garbage/recycling storage. Our variety of options can help you access everything in your kitchen much more easily.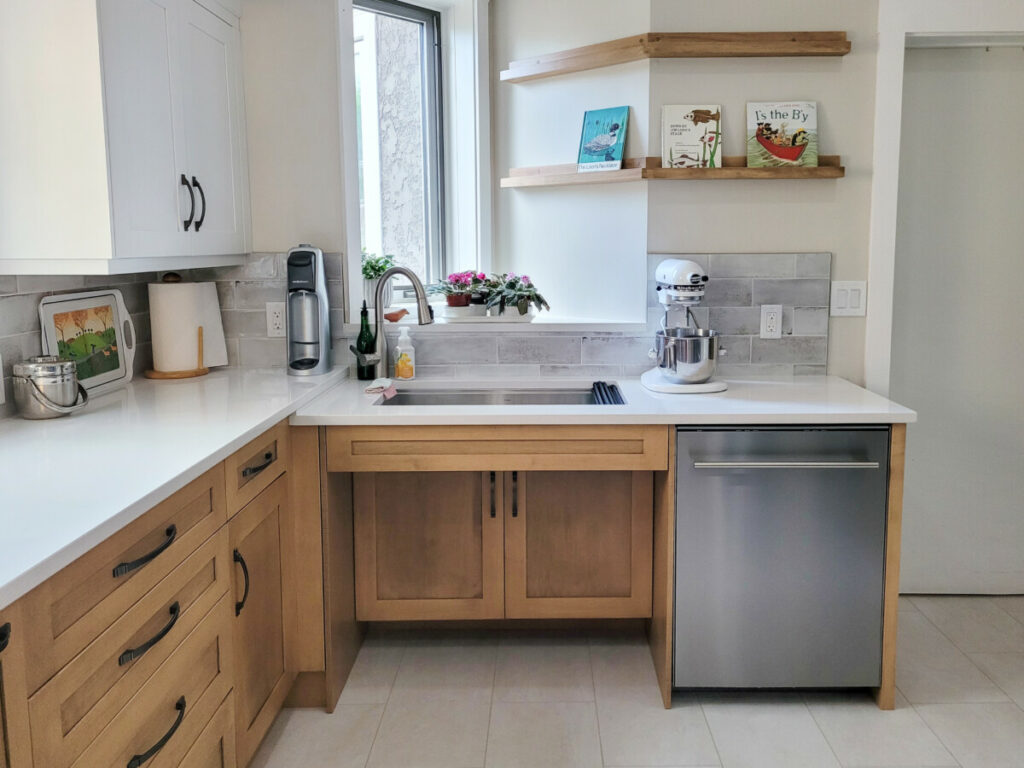 CUSTOM HEIGHTS
As we get older, it is normal for our range of motion to decrease, making it more difficult to reach things without causing strain. When planning your space, we can help you customize various heights in your kitchen. For example, we can help you make sure that your appliances are placed at comfortable heights, or we can customize the heights of your cabinets to be a comfortable height for you.
We even offer a product called the space step, which can be integrated in your new cabinetry, and can be pulled out to use as a step stool to reach higher shelves.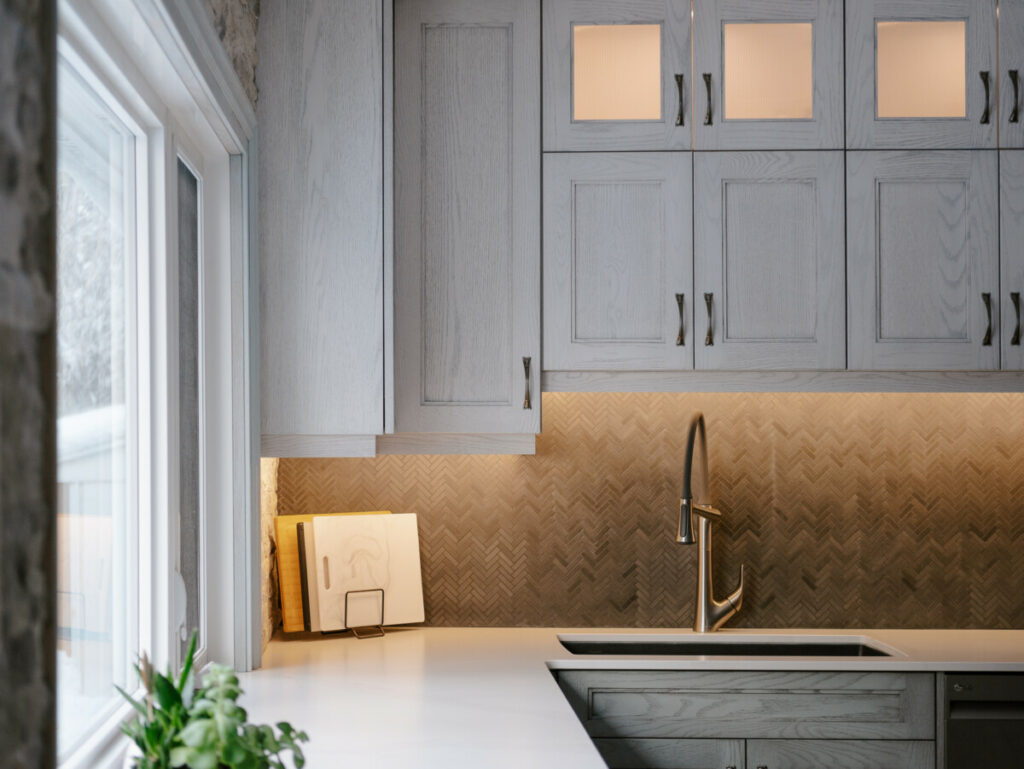 LIGHTING
Applying multiple types of lighting within your kitchen can reduce eye strain and can prevent accidents from happening when cooking. Adding our under-cabinet lighting is ideal to brighten up your countertop workspace.
Learn more about our integrated lighting options
KNOBS & PULLS
Choosing your knobs and pulls for your cabinets may seem like a small detail, but it is a very important choice. Not only do you want to make sure you like the look of the hardware, but they should also be comfortable to use. As we get older, or due to factors such as arthritis, we lose some of the dexterity in our hands, making it difficult to grab objects that are small or awkwardly shaped or require pinching motions.
When to start thinking about aging in place design?
Whether you are 30, 60 or 80 years old, you can start considering ways to make your kitchen friendly for aging in place. If you are building a new house, or planning a kitchen renovation, both are perfect opportunities to start planning ahead. You can use some of the features listed above to make your sure that your space will help be safe and comfortable to use in your older years.
By thinking ahead, our designers can help you create a kitchen that not only looks great but will be functional for many years!
RECENT POSTS PICKED for you