Designing a Mudroom to Survive Manitoba Winters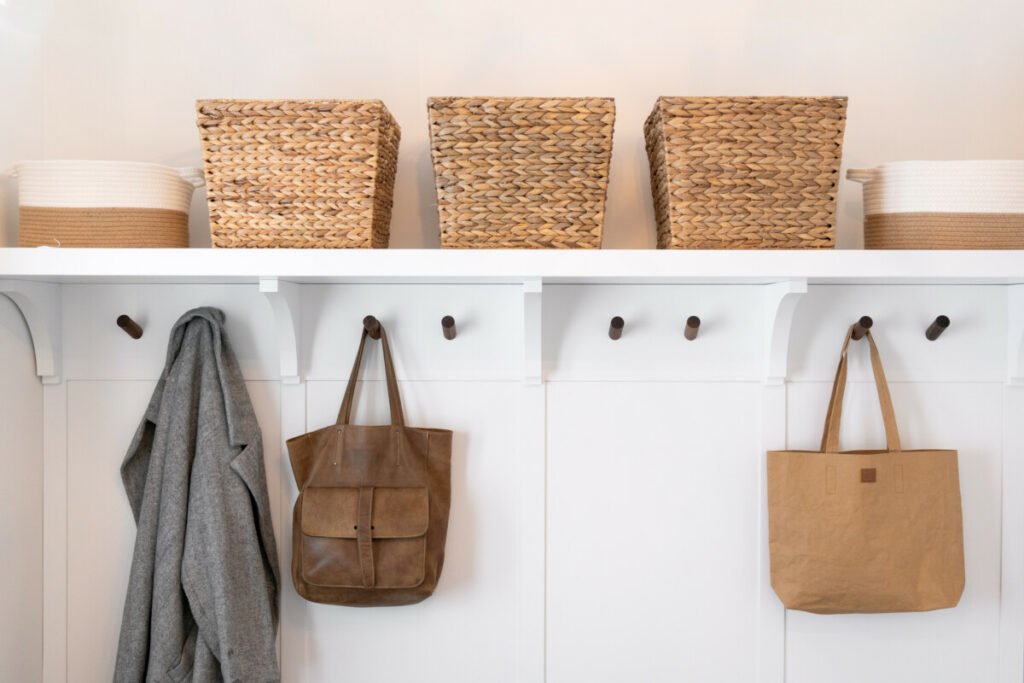 One of the busiest spaces in any home is the mudroom or entryway and in our messy Manitoba winters they get worked overtime. Extra storage is required for all the layers, clunky boots, toques, gloves, snow pants, etc. And without proper storage everything seems to get thrown into a giant wet pile on the floor – we've all been there!
With a few tips for your next home renovation or new build hopefully you can avoid, or at least minimize, those chaotic mudroom days.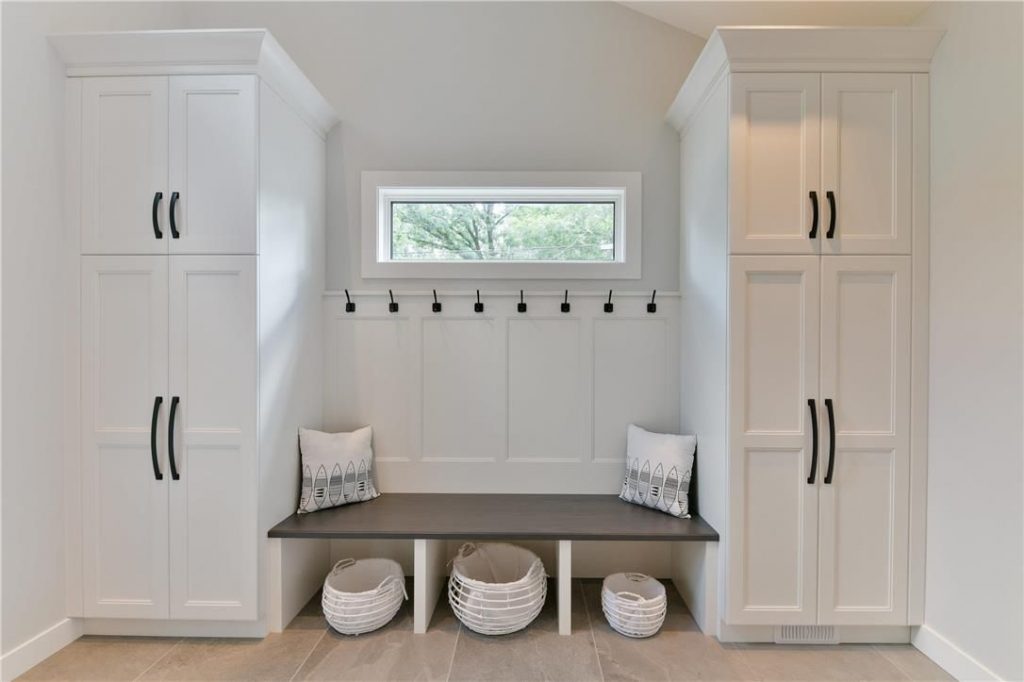 The first step in redesigning your mudroom is determining how and what you use the space for. With any renovation or new build project you want to sit down and figure out how you and your family use the space. Determine what storage options are important to you for the day to day.
A few things to consider during the planning stage:
Is your mudroom also your main entryway where guests come in and you would rather focus on closed storage to hide away the mess?
Is a bench a must have for you to have a spot to sit down and put on your shoes or maybe help your children bundle up?
Do you require storage for items like sports equipment and pet food, or do you really need a 'catch all' spot for keys and mail when you first come through the door?
Does your family spend a lot of time outside in the snow and have an abundance of boots that won't fit in drawers – an open space under the bench with a mud tray may be the best option for your shoe storage. Or would you prefer to tuck away less frequently used shoes in drawers?
Durability is key
When it comes to the cabinetry you select for your mudroom you want to ensure it will last through the day-to-day wear. Choosing an HDF material is a popular choice for areas like this since it is easy to clean and comes in a variety of colour options. You can add a nice accent to the space by using a wood veneer desktop as a bench. Using a wood veneer desktop as a bench is an excellent option since they are highly durable and add a nice accent to the space.
Hooks and cubbies for all
Hooks are an inexpensive and easy way to provide more storage options for jackets, scarves bags, and snowpants. Assign each member of the family their own locker so there's no confusion when it comes to grabbing winter gear. Each cubby can hold the individual family members winter gear, from toques to boots. These can be open for easy accessibility or closed storage for a clean look.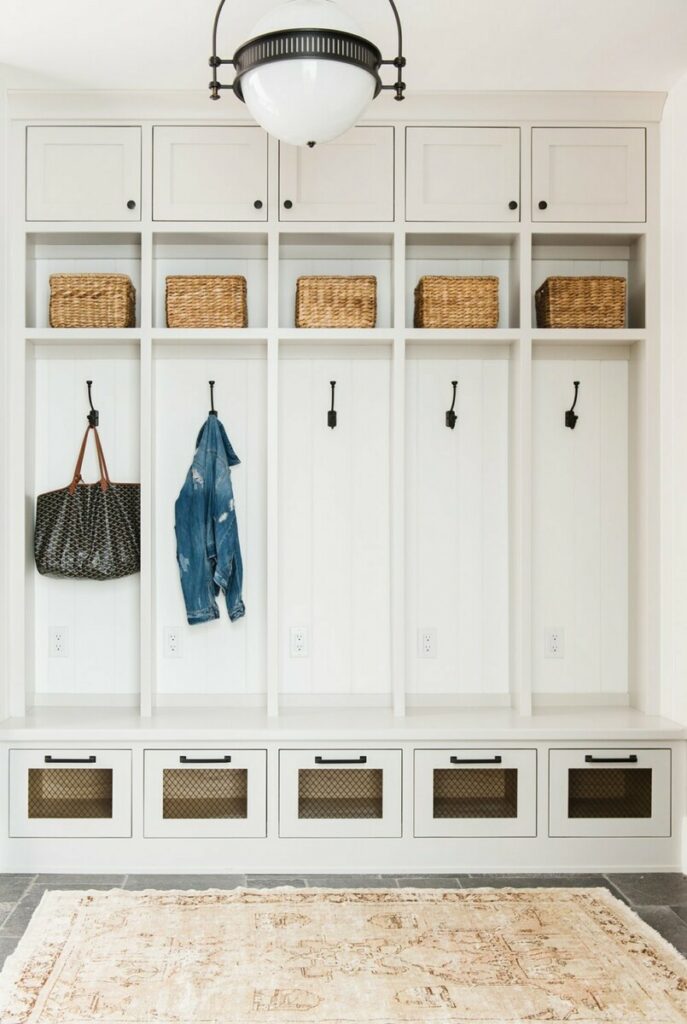 Image: Studio McGee
Ventilated Storage
When it comes to wet jackets and shoes, good air circulation is important to your items drying quicker and prevent a bad smell. Open cubbies, shelving, and drawers with ventilation slots are some of the best ways to keep the air flowing while still keeping a tidy space.
Space for pets
A custom dog shower located right in your mudroom can be a life saver in keeping the rest of your home clean after a long walk – especially once the snow starts to melt!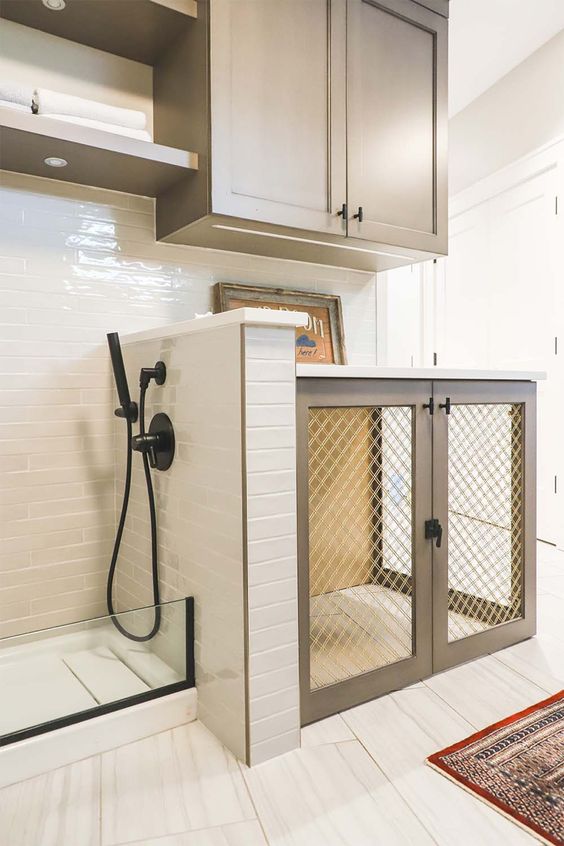 Light the way
When it comes to your mudroom, storage and lighting is something you want plenty of. Once time change hits, our Manitoban winters find us in the dark more frequently than we'd like and there's nothing worse than being in a rush and grabbing mismatched gloves or the wrong sized snow pants. You will want a good combination of overhead lighting and task lighting. Consider adding integrated lighting into your cabinetry. More is always better when it comes to lighting in the mudroom, read this blog for more lighting inspiration.
The winter months can cause chaos in the mudroom, but it doesn't have to! With a bit of planning and dreaming, the mudroom can become one of the most organized room in your home.
RECENT POSTS PICKED for you