Kitchen Renovations: Where to Begin and What to Plan for
Renovations can be exciting and overwhelming at times, especially if you're starting your first renovation. Watching reno shows on tv and finding inspiration online is fun, but not many people share much about the planning required before even starting your project.
There are many details to remember and many choices that have to be made, so taking some extra time in the planning phase can help set you up for success.
Step 1: Defining the Project
The first steps you will need to take are determining the area(s) of your house that you would like to renovate and to have a general idea of what you are looking to accomplish with the new design. For example, if you are redoing your kitchen, your goals may be to make the space more open, to increase your storage, etc. Having a few key priorities will be helpful to keep in mind throughout the process.
Along with your overall goals for the project, you can start making a list of more specific goals. Think of your lifestyle and the activities you do in your kitchen. Are you a single resident who bakes a lot? Do you have children who need a space to do homework? Maybe you're a coffee connoisseur who wants a full coffee bar. Your lifestyle and cooking habits can have a great effect on how you choose to set up your new space.
While you are thinking about your lifestyle, you can also start listing some of your wants and needs for the new design. If there is a specific style you want the new kitchen to be or if you want to have a custom zone set up for one of your hobbies, this is a great time to start listing those. You can also list out some of the things that you like and dislike about your current space. This type of information is very helpful when designing your new space.
Step 2: Formulate a Plan
By now, you will likely have an idea of the scope of your project. So this would be the time to start getting into the logistics of the project. You will need to start planning budgets, get an idea of timelines, and may want to start getting quotes for various trades. Kitchen and house renovations include many costs, so it's a good plan to start with a general budget for the project. This number will help you balance what you want to do in the space versus what you can afford to do. We also recommend adding an extra contingency to your budget, when possible, to be on the safe side. You may want to reach out to local professionals to get quotes for the work that you aren't able to do yourself so that you have a reference point while determining where to allocate your budget. For some of our tips and tricks for setting budgets, check out our article on Where to Splurge vs. Where to Save in Your Kitchen.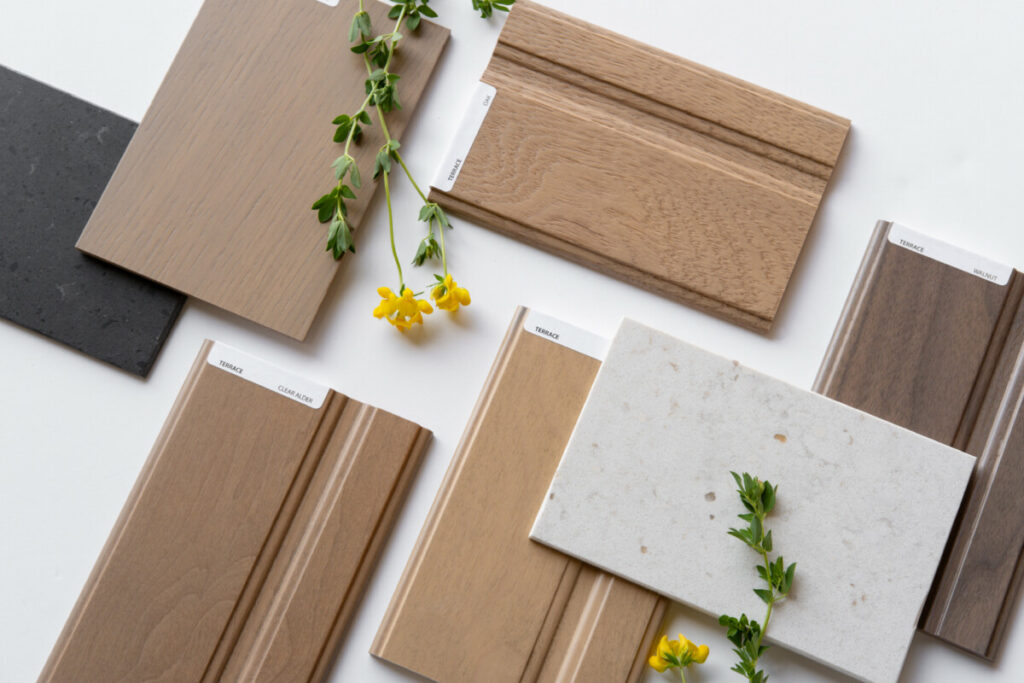 Step 3: Consultations
A project can range anywhere from a small DIY to a full-fledged renovation. In many cases, there are two people in particular that you should consult with – a general contractor and a kitchen designer.
A kitchen designer will be so helpful in your planning process! Our kitchen designers meet with you to learn your needs and wants. We can help with your material selections, space planning, and more. We'll take care of steps like technical planning, checking appliance specs and spotting potential problems before they occur, so you don't have to. We are here to translate your ideas into a beautiful, functional design.
A general contractor typically organizes products, materials and trade professionals throughout the project. If you don't work with a general contractor, you will need to coordinate trades such as plumbing, electricity, flooring, painters, carpenters, etc.
They will also help plan anything that has to do with demolition, moving walls, etc. that all has to be done prior to the new kitchen installation.
By going through these steps, you will be all set to move into the design phase of your project! In this stage, you will work with your design team to make selections, finalize layouts and start to bring your ideas to life!
Click here if you would like to learn more about Kitchen Cabinet Renovation Timelines.
RECENT POSTS PICKED for you